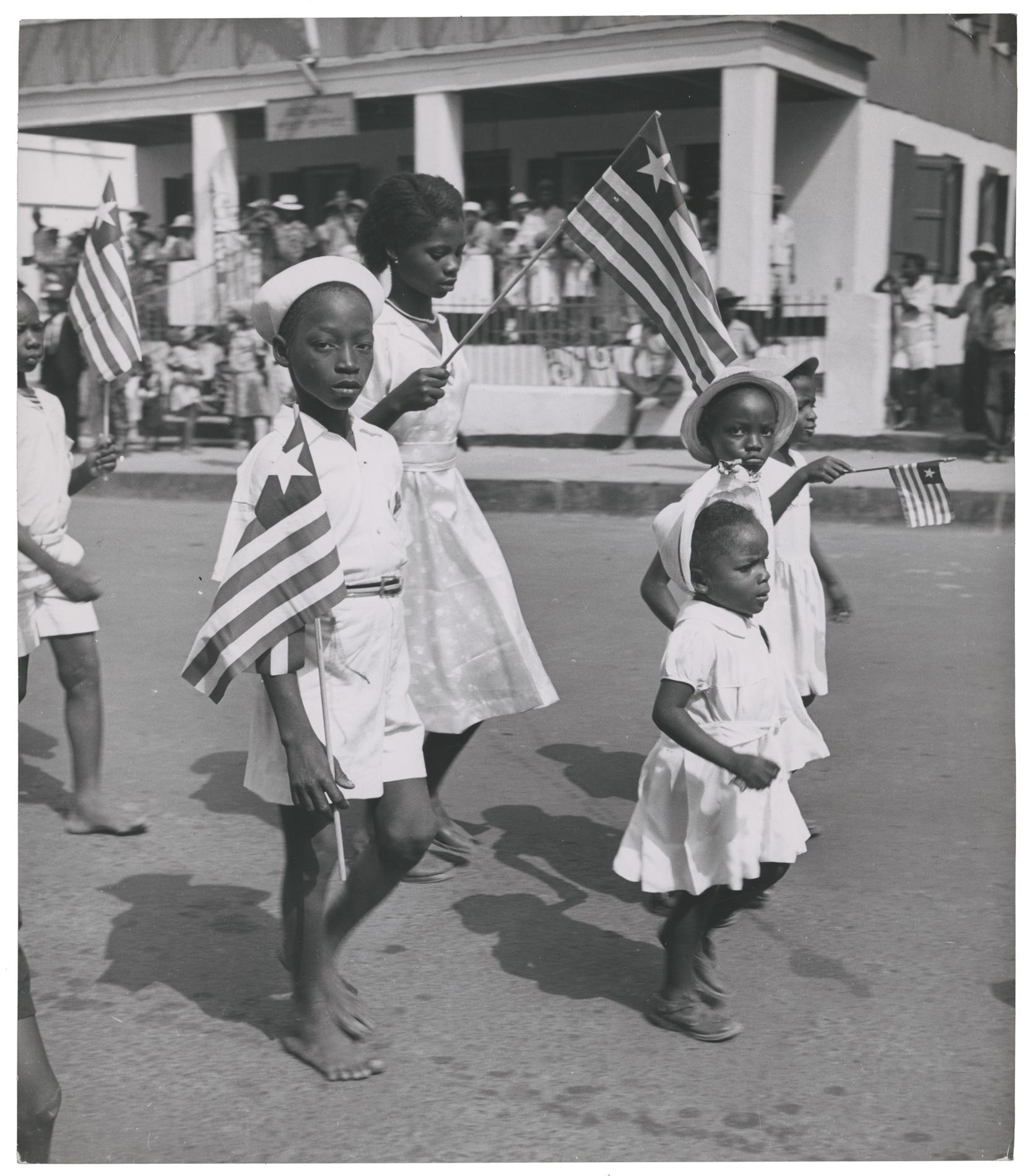 The Image Centre's new exhibition chronicles the 20th century through the eyes of photojournalists and photo agencies
Stories from the Picture Press will showcase exceptional photographs of historic events and personalities, while exploring how photojournalists and photo agencies worked together to document the news and distribute images for publication.
Public opening: September 12, 7:30–9:30 pm
On view: September 13, 2023–April 6, 2024
Toronto, Canada — This September, The Image Centre (IMC) at Toronto Metropolitan University will present Stories from the Picture Press: Black Star Publishing Co. & The Canadian Press, a major exhibition highlighting the key role played by photojournalists and photo agencies in shaping twentieth-century Western visual culture.

On view September 13, 2023 through April 6, 2024, visitors can expect to see both iconic and rarely-seen photographs of significant events and personalities spanning the 20th century, while gaining unique insight into how the images were captured and circulated.

Both still operational today, the Black Star agency (founded in New York in 1935) and The Canadian Press (established in Toronto in 1917) have historically distributed photographs to newspapers, magazines, book publishing companies, cultural institutions, and corporate organisations, covering wars and protests, refugee migrations and environmental catastrophes, daily life, crimes and accidents, official portraits and celebrity culture.

Through more than 35 groupings of photographs, the exhibition showcases the breadth and scale of this news coverage, while archival materials shed light on the industry's goals and inner workings.
Highlights from the exhibition include:
Remarkable early images of the suffragette movements in London and New York (1911–1912);
Impactful photographs taken by Gerda Taro—whose work is often credited to her more famous partner Robert Capa—from the frontlines of the Spanish Civil War (1936–1937);
Rare images taken by Germaine Krull of the notorious but little-seen French penal colony of Cayenne (1941) — among the great discoveries to be found in Black Star's archive;
Photographs by pioneering photojournalist and diplomat Griffith J. "Griff" Davis—Black Star's first African-American photographer—of Liberia's people and culture (ca. 1950–1953);
Coverage of Black voter registration campaigns (1963–1966 and 1983) by Bob Fitch and Matt Herron, renowned photojournalists of the American Civil Rights movement;
Intimate photographs from the 1970s–1980s depicting queer love, tenderness, and self expression—acts then considered radical when performed in public;
An inside look at Khmer Rouge troops in the years following their fall from power (1982–1987) by intrepid American photographer Bill Burke;
Documentation of the Mohawk resistance at Kanehsatàke & Oka, Quebec from both sides of the blockade (1990).
Gifted to TMU by an anonymous donor in 2005, along with funds for its preservation, study and exhibition, the Black Star Collection was foundational to the establishment of the IMC. It was also the largest donation of cultural property ever made to a Canadian university.

The Image Centre and the MIT Press recently released Facing Black Star, which acts as a scholarly companion book to the exhibition. The publication brings together local, national, and international researchers to highlight the breadth of the Black Star Collection, while exploring the history of photojournalism and the role of archives in Western societies. The sixth volume in the IMC Books series, Facing Black Star is edited by the IMC's Head of Research, Thierry Gervais, and Vincent Lavoie, Professor of Art History at Université du Québec à Montréal (UQAM).

On view from September 13, 2023 through April 6, 2024, Stories from the Picture Press is co-curated by Paul Roth, Gaëlle Morel and Rachel Verbin, with contributions from Denise Birkhofer, Alexandra Gooding, Valérie Matteau, Grace van Vliet, D'Arcy White, and Chantal Wilson. The exhibition is generously supported by media sponsors the Toronto Star and blogTO.


Quotations

"The Black Star Collection is one of the world's most significant archives of photojournalism, with nearly 300,000 photographs by more than 6,000 image-makers. Our fall exhibition and our latest scholarly book, Facing Black Star, are the fruit of a decade of research in the archive." — Paul Roth, IMC Director and exhibition co-curator

"With an archive of this size, the risk is that some photographs can get buried. Our goal was to illuminate how photojournalists and press agencies worked together to document the news and distribute images for publication, as well as to bring forward forgotten images to reveal new perspectives on past events. Visitors will see reportage both by renowned and lesser-known photographers, all of whom helped to define twentieth-century photojournalism." — Gaëlle Morel, IMC Exhibitions Curator
Public Program Highlights
Fall Exhibitions Opening Party
Tuesday, September 12, 2023 | 7:30-9:30 pm

Facing Black Star Book Launch
Tuesday, October 17, 2023 | 6–8 pm
The Image Centre and Online via Zoom
Special Exhibition Tour: Stories from the Picture Press
Wednesday, November 15, 2023 | 6 pm
Rachel Verbin & Paul Roth
Special Exhibition Tour: Stories from the Picture Press
Wednesday, November 29, 2023 | 6 pm
Rachel Verbin & Gaëlle Morel

All events take place at The Image Centre (33 Gould St., Toronto) unless otherwise noted. Visit theimagecentre.ca/events for more information.
About The Image Centre
The Image Centre (IMC) is Canada's leading institution dedicated to the exhibition, research and collecting of photography. Established in 2012 at Toronto Metropolitan University, in the heart of the city, the IMC welcomes visitors to explore the intersection of photography and culture. Through compelling exhibitions and engaging public programming, the IMC showcases work by emerging, renowned, and anonymous photographers, past and present. With a growing collection of nearly 400,000 photographic objects and an innovative scholarly research program, the IMC is also a vibrant hub for the preservation and study of photography. For more information, visit theimagecentre.ca.

About Toronto Metropolitan University
Toronto Metropolitan University, formerly known as Ryerson University, is Canada's leader in innovative, career-oriented education. Urban, culturally diverse and inclusive, the University is home to more than 46,000 students, including 2,900 Master's and PhD students, 4,000 faculty and staff, and 225,000 alumni worldwide. For more information, visit torontomu.ca.

- 30 -

Media Contact
Kristen Dobbin, The Image Centre
kristendobbin@torontomu.ca