Student Gallery
Apply to have your own exhibition in The Image Centre Student Gallery. Learn more about eligibility requirements, submissions and our programming schedule.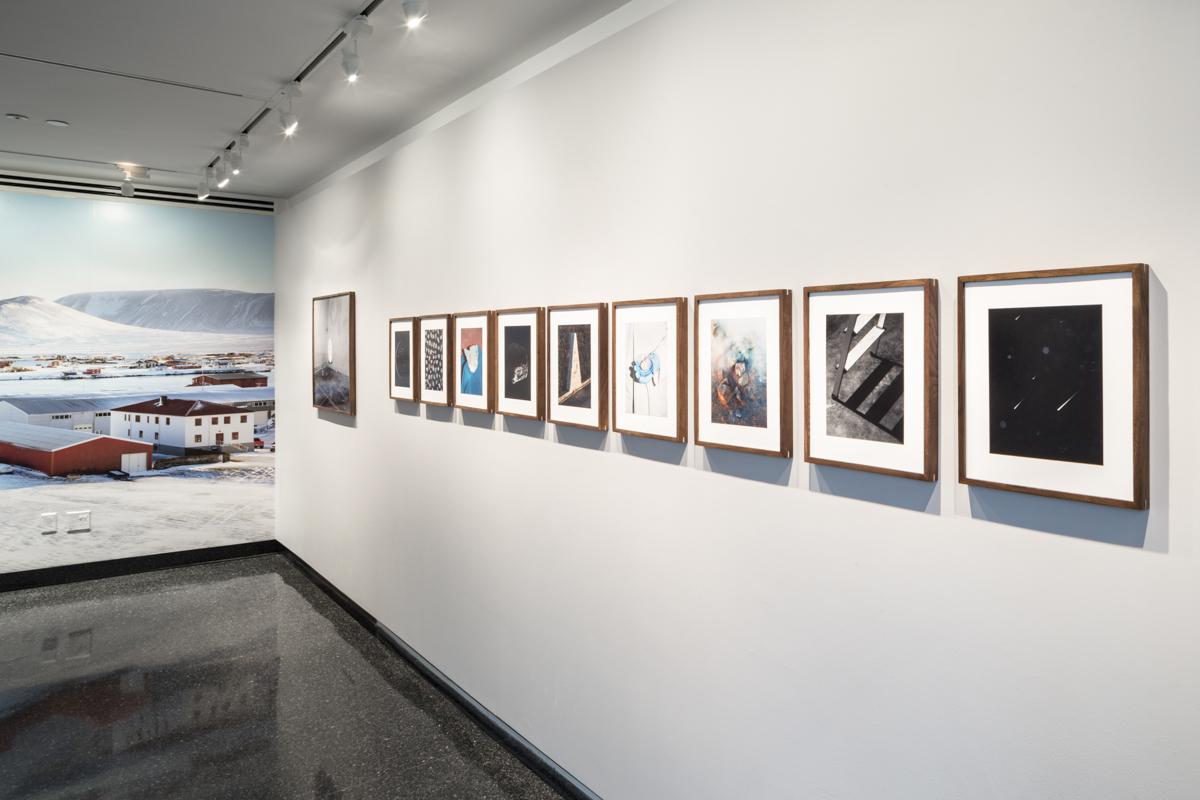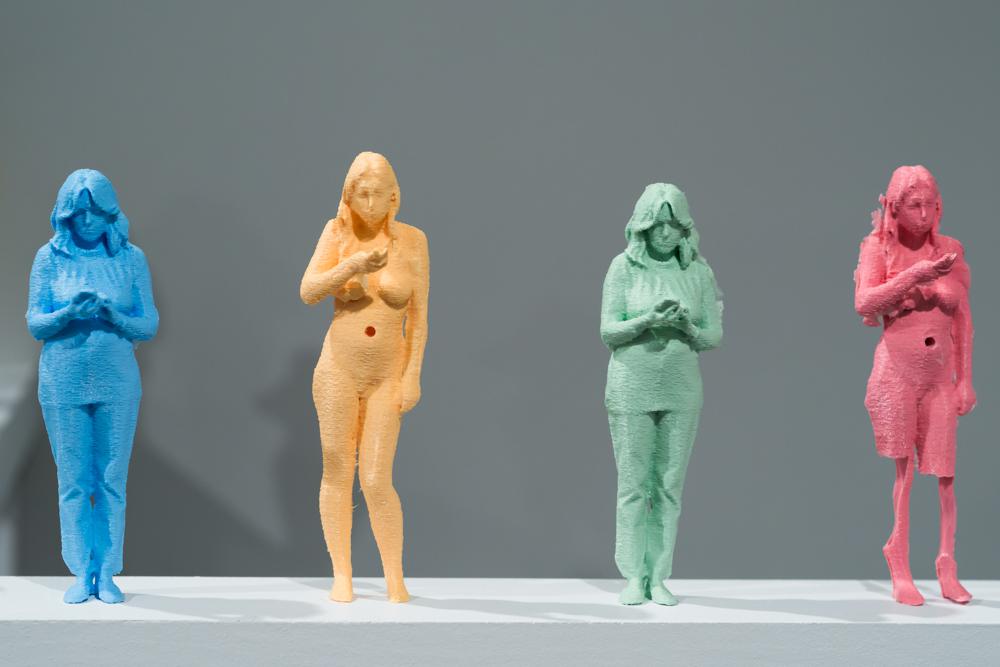 Housed within The Image Centre (IMC), the Student Gallery showcases the work of current students or recent alumni (graduated within five years) from the Toronto Metropolitan University (TMU) community. The Image Centre is committed to providing students with a central venue and assistance in presenting their work to professional standards. Exhibitions are intended to engage audiences in dialogue with recent issues in contemporary photography, film, or new media work, presented in the form of thematic, curated group or solo exhibitions. Student work may be presented in exhibitions that include the work of Toronto Metropolitan University alumni or artists from outside of TMU as a way to feature their work in a deeper critical discussion around a given curatorial subject. On occasion, the Student Gallery may include the work of a senior artist in a group exhibition context with student work. Student Gallery programming endeavours to thematically reflect upon or compliment exhibitions in the main gallery space in order to position student work within an international forum. The Student Gallery may also be used for collection based exhibitions curated by students in the curations programs at TMU.
The Image Centre Student Gallery Programming will be developed in a number of ways, including:
Proposals received from an annual open call for submissions
Curatorial proposals initiated by independent curators (these may include students). Please note this must feature the work of Toronto Metropolitan University students or alumni*
Faculty directed or curated projects
Graduating exhibitions from the Documentary Media MFA program
An annual collection based exhibition curated by students in the FPPCM MA program
Other to be determined by The Image Centre Director and Exhibitions Curator
Annually, two students will receive production awards in the value of $2,500, in memory of George Fleischmann.
*Graduated within the last five years.
The Image Centre (IMC) is now accepting submissions for the Student Gallery. The deadline to apply is Tuesday, May 30, 2023. If you have any questions please contact IMC Student Gallery Curatorial Coordinator, Sara Angelucci s3angelu@torontomu.ca
To submit to the IMC Student Gallery please:
Create a Dropbox Account: www.dropbox.com/register.
Upload all documents listed above in a folder with your LAST NAME.
Invite Sara Angelucci to share your folder at: s3angelu@torontomu.ca. (Dropbox provides instructions on folder sharing)
If you are submitting a video for consideration you may either send a link to Vimeo (preferred) or mail in a DVD with a "mov" file to:

Sara Angelucci
IMC Student Gallery Curatorial Coordinator
The Image Centre
33 Gould Street
Toronto, ON
M5B 1E9
Please UPLOAD the following documents to your Dropbox Folder. All written documents must be in .doc form:
1. 10–20 images representing the proposed project for exhibition. Image files should be no more than 1024 pixels wide (72 dpi) jpg.
2. An image list indicating title, year, medium and dimensions.
3. An artist or curatorial statement (one page maximum, word doc).
4. A physical description of the proposed exhibition, including the number of works, the planned layout for the IMC Student Gallery, equipment needed and/or provided, and any unusual installation requirements. Download a PDF of the IMC Student Gallery floor plan
5. A curriculum vitae, resume or biography of the artist(s) and/or curator (including all artists if it is a curated exhibition). And any other supporting materials you would like to include (web links, reviews, etc.) Please remember to include your email address and phone number.
6. A 150 word version of your artist statement (word doc), 100 word version of your bio (word doc), and 4-5 high res images, 2 horizontal and 2 vertical (6" high, 300 dpi, RGB, tif file), with title credit (title, date, materials, size). If your exhibition is selected these materials will be used for promotional materials.
7. If you are submitting a DVD by mail and you would like it returned, include a stamped self-addressed envelope with sufficient postage. Without an SASE your DVD will not be returned.
The IMC Student Gallery will not exhibit work that has already been shown in Toronto outside of a school context. If your work was shown as part of a group show at Toronto Metropolitan University, in Room IMA 310 or at Max Ex it is still eligible for an exhibition at the Student Gallery.
You may only exhibit in the IMC Student Gallery once. If you were in a group exhibition you may apply for a solo exhibition.
The IMC Student Gallery cannot be painted. Please do not request a particular colour as part of your exhibition planning. Paint colour will remain a neutral white or gray for each programming year to best suit the exhibitions selected for programming.
Please DO NOT send any original photographic or other original materials.
The IMC Student Gallery does not accept submissions by fax or email.
Late submissions will not be accepted.
Please allow for 8 weeks for a response.
Selected exhibitions will receive an artist fee of $1,500.
Production funds are available for selected exhibitions.
For more information, please contact IMC Student Gallery Curatorial Coordinator Sara Angelucci, s3angelu@torontomu.ca.