The Image Centre
The Image Centre exists for the research, teaching and exhibition of photography and related media. Admission to the gallery is free.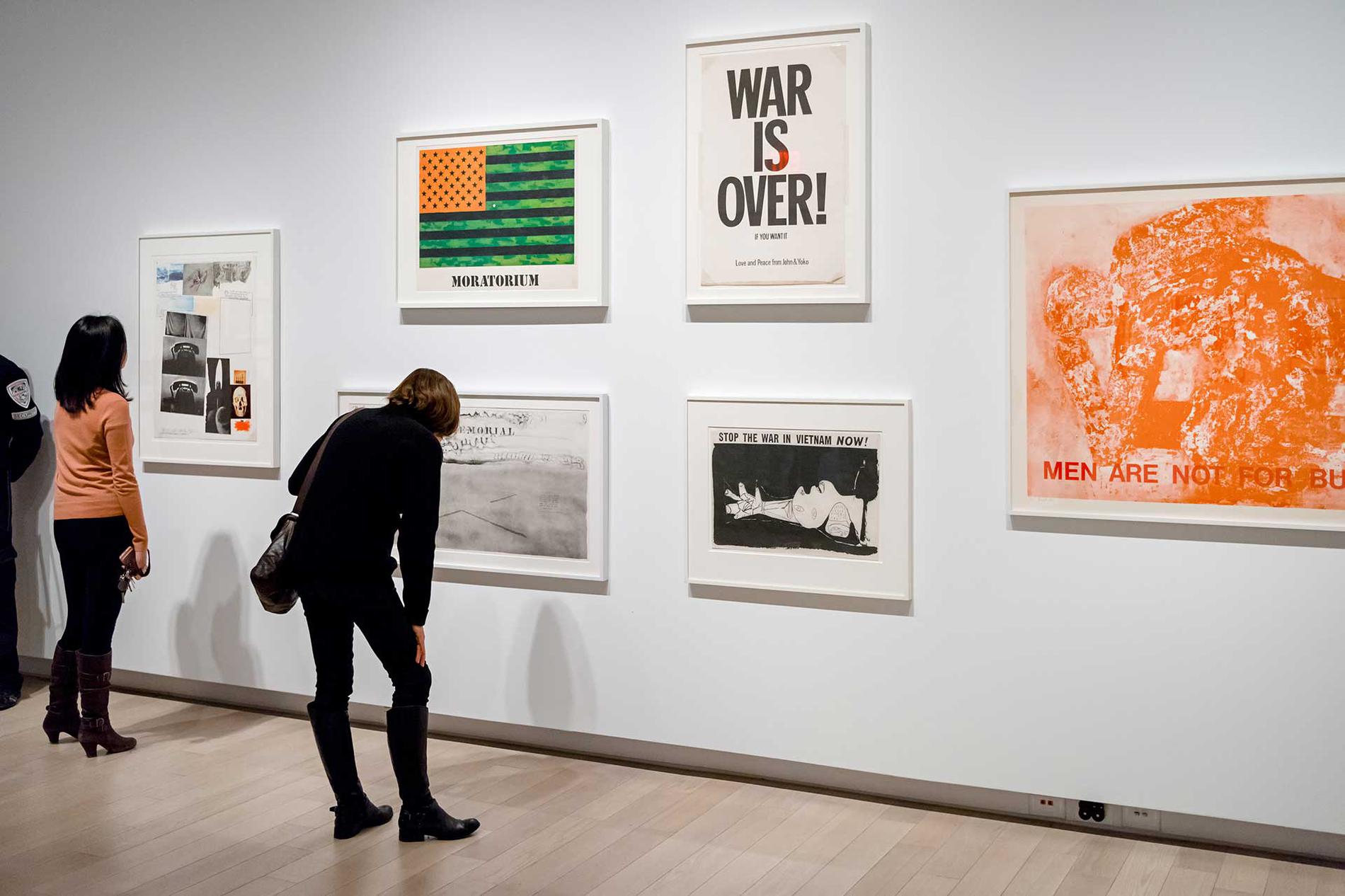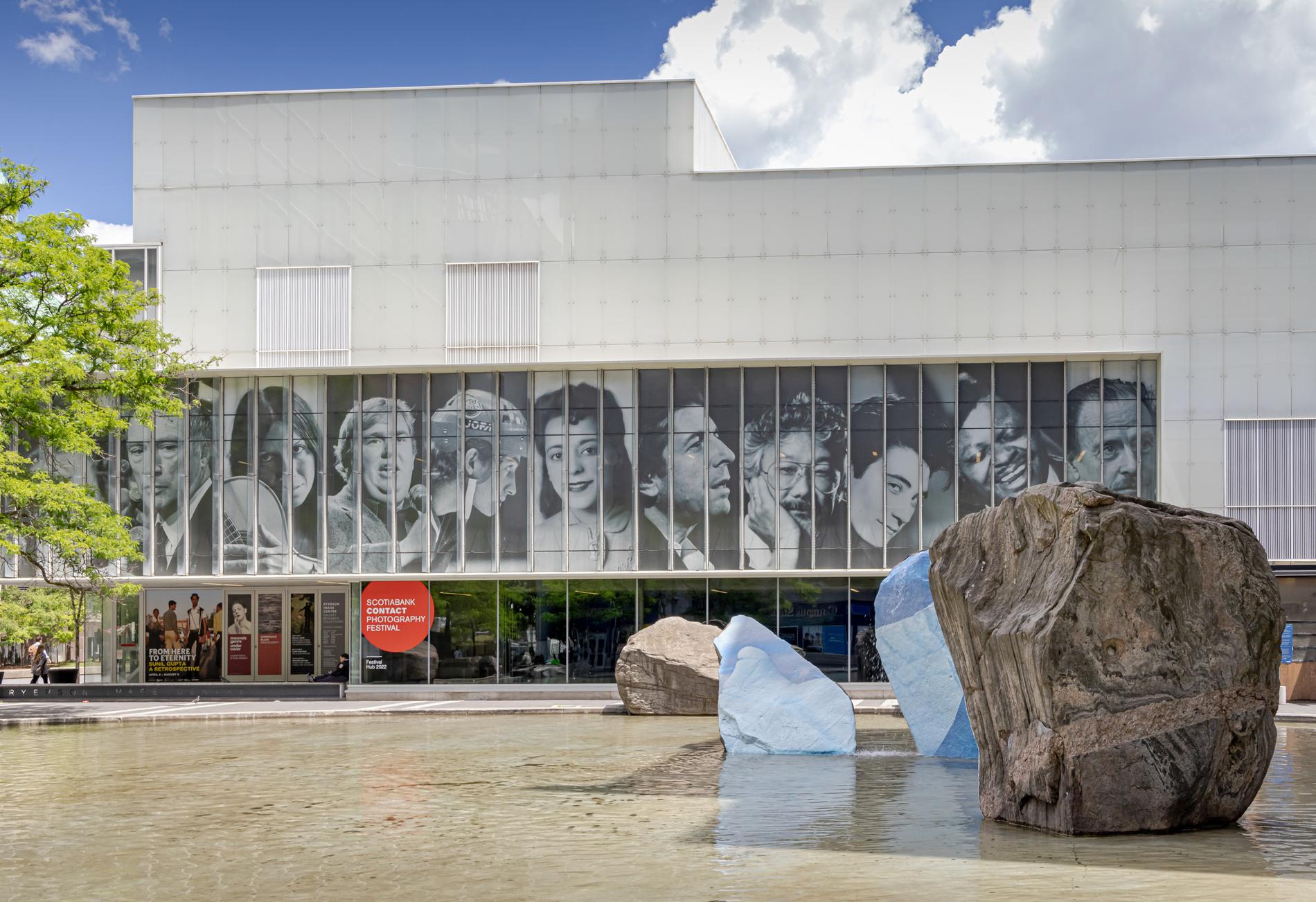 As an active partner within the academic fabric of Toronto Metropolitan University, the cultural network of Toronto, and the national and international photography community, we develop programs that speak to and welcome interested parties from many walks of life, including students, faculty, artists, historians, and curators, as well as the general public.
The Image Centre boasts three interrelated areas of activity: an exhibition program, which addresses topics of social, cultural, aesthetic, and historical concern from a variety of contemporary perspectives; its research program, which conducts and facilitates inquiry into primary resource materials and offers lectures, symposia, and publications devoted to the history of photography; and, accessible in its Peter Higdon Research Centre, a collection of photography spanning the medium's history—including the renowned Black Star Collection of twentieth-century photo-reportage. The Image Centre is also home to several artists' archives, including those of Berenice Abbott, Wendy Snyder MacNeil, Jo Spence, and Werner Wolff.
Our museum-standard facility consists of approximately 4,500 square feet of exhibition space; a Great Hall for lectures, conferences, screenings and receptions; a glassed-in entrance colonnade with the 16 foot Salah Bachir New Media Wall visible from the street; a temperature and moisture controlled vault for our growing collection; and a state of the art, professionally-staffed research centre.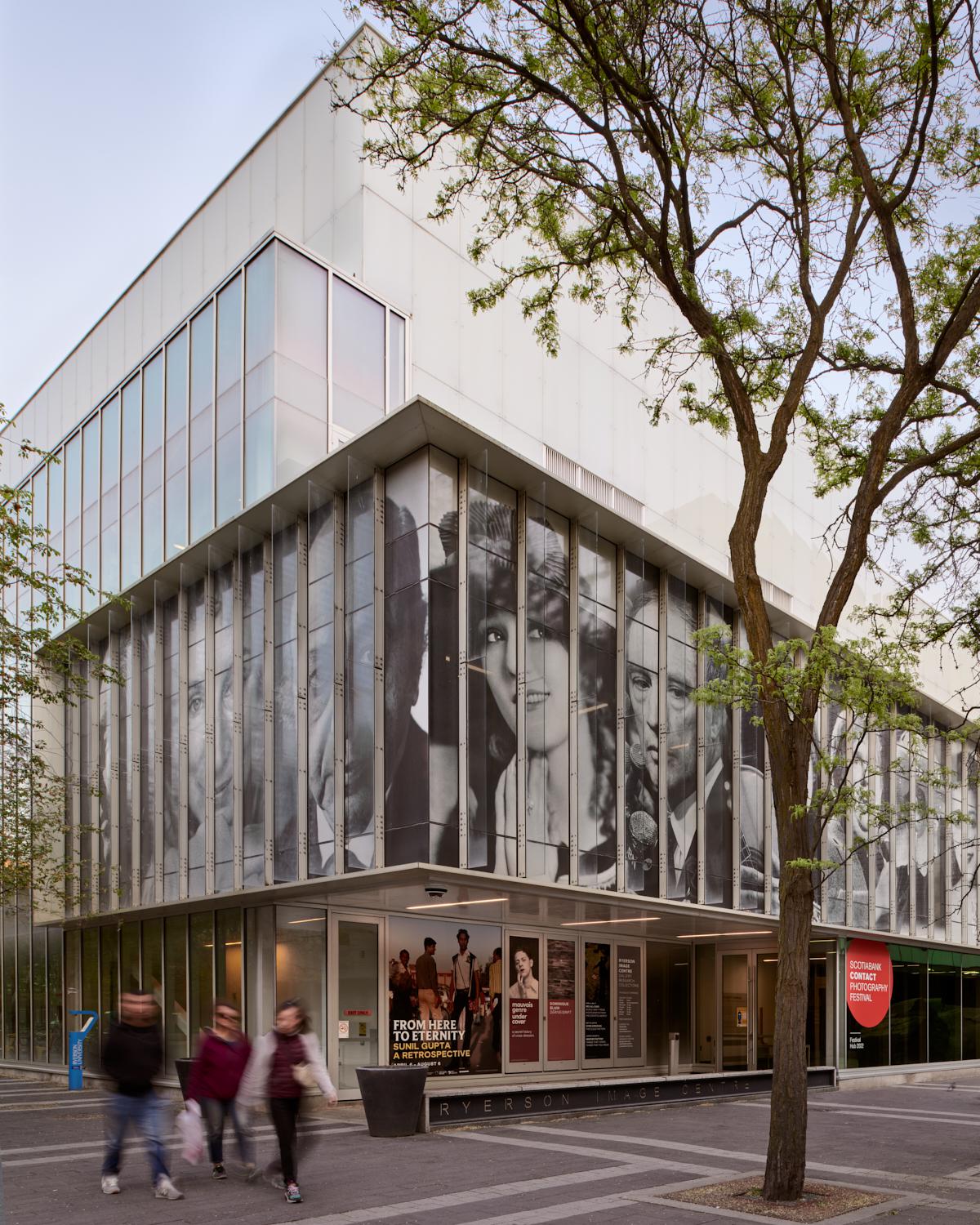 FACES THAT SHAPED A NATION
Spanning The Image Centre's west and north facade, this photographic mural highlights 14 key figures who contributed to the formation of Canadian national identity. The historical panorama was commemorated in 2017 on the occasion of Canada's Sesquicentennial, a symbol of the diverse generations who have exemplified Canadian achievement through their endeavours and resilience.
| | |
| --- | --- |
| Chief Dan George, ca. 1971 | Wayne Gretzky, 1981 |
| Margaret Atwood, ca. 1989 | Viola Desmond, ca. 1945 |
| Yousuf Karsh, 1971 | Leonard Cohen, ca. 1990 |
| Mary Pickford, ca. 1910 | David Suzuki, ca. 1993 |
| Pierre Elliott Trudeau, 1981 | k.d. lang, ca. 1988 |
| Buffy Sainte-Marie, ca. 1971 | Oscar Peterson, 1977 |
| John Candy, ca. 1983 | Marshall McLuhan, ca. 1974 |
PHOTO CREDITS

North Facade (from left to right): Chester Higgins (American, born 1946); Sally Soames (British, dates unknown) for Camera Press Ltd.; Michael Evans (American, 1944–2005) for The New York Times. West Facade (from left to right): Unknown photographer for Museum of Modern Art Film Stills Archive; Eric Hayes (Canadian, born 1945) for Miller Services; Unknown photographer for United Press International; Unknown photographer; Robert Glass (nationality unknown, died 2011) for The New York Times; Unknown photographer; Andy Beard (nationality and dates unknown) for Camera Press Ltd.; Unknown photographer; Stuart Watson (nationality and dates unknown); Unknown photographer for The Associated Press; Pat Murphy (nationality and dates unknown).
The majority of the portraits are drawn from The Image Centre's Rudolph P. Bratty Family Collection of 21,362 photographs of Canadian personalities and events from the 20th century, originally preserved in the New York Times Photo Archive. Additional photographs are from the Black Star Collection, The Image Centre, Toronto Metropolitan University (formerly Ryerson University); and the Wanda and Joe Robson Collection, Beaton Institute, Cape Breton University.
Design: Kelsey Blackwell and Ben Freedman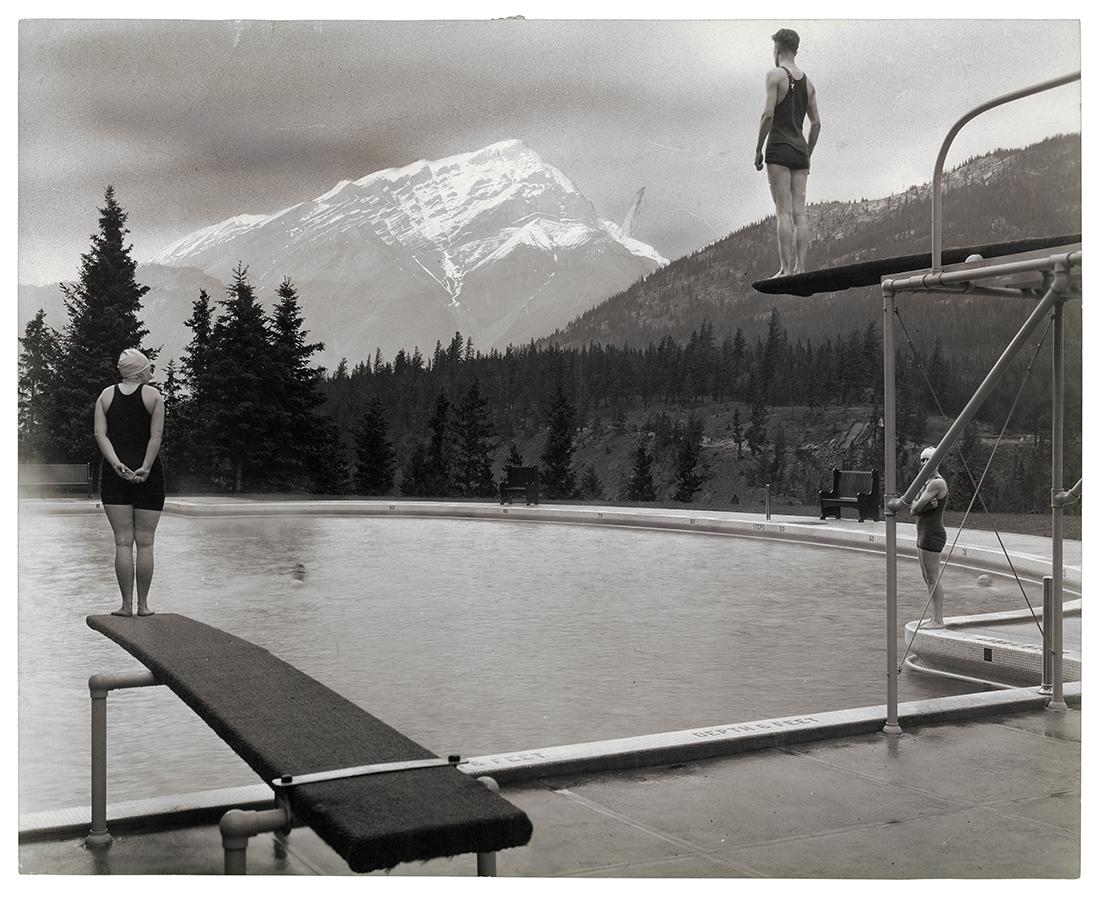 The Image Centre receives $300,000 grant from the Department of Canadian Heritage to digitize collection of 25,000 press photographs
Innovative ARKIV360 machine, developed by famed photographer Edward Burtynsky, will be used to scan The Image Centre's Rudolph P. Bratty Family Collection and make it accessible in an online database.
For general inquiries, please email: imagecentre.gallery@torontomu.ca
For collection inquiries or appointments for the Peter Higdon Research Centre, contact 416.979.5000 x 552376 or imagecentre.collects@torontomu.ca
For media inquiries, please email: Kristen Dobbin kristendobbin@torontomu.ca
Paul Roth
Director
Natalie Spagnol
Manager, Administration and Operations
Kristen Gergely
Administration, Finance and Special Events Coordinator
Gaëlle Morel
Exhibitions Curator
Valérie Matteau
Senior Exhibitions Officer
Kristen Dobbin
Marketing, Communications, and Public Relations Officer
Feven Tesfamariam
Social Media Coordinator
Eric Glavin
Art Installer and Facility Technician
Jorge Ayala
New Media Programmer
Simone Estrin
Coordinator, Public Programs and Visitor Services
Sara Angelucci
Student Gallery Curatorial Coordinator
Bryce Julien
Outreach Coordinator, Youth in Focus
Research Centre &
Collections Staff
For information on access to the collection, please email: imagecentre.collects@torontomu.ca
Denise Birkhofer
Collections Curator and Research Centre Manager
Thierry Gervais
Head of Research
Chantal Wilson
Registrar and Collections Officer
Jennifer Park
Art Preparator
Anna Jedrzejowski
Collection Cataloguer and Reference Specialist
Charlene Heath
Archivist and Research Coordinator
Laura Margaret Ramsey
Digital Asset and Imaging Specialist
Rachelle Sabourin
Research Program Coordinator
Florence Minz, Chair
Economist and management consultant; current board member and former Chair, Royal Conservatory of Music, former Chair of the Board of Trustees of the Canadian Museum of Nature; former Chair, Baycrest Centre for Geriatric Care and Voices for Children; former member of the Governing Council, University of Toronto; former Director, St. Michael's Hospital and the Toronto Symphony Orchestra.
Edward Burtynsky
Toronto Metropolitan University alumnus and one of Canada's most respected photographers; Burtynsky's photographic depictions of global industrial landscapes are in the collections of more than fifty major museums around the world.

Atom Egoyan
One of the most celebrated contemporary filmmakers on the international scene; winner of the Grand Prix and International Critics Awards from the Cannes Film Festival; recipient of several Academy Award nominations.
Shabin Mohamed
Chartered Accountant; Trustee of the Board of the AGO; Board Member of the Institute of Contemporary Culture at the ROM.
Howard A. Tanenbaum
Former Chair of The Image Centre (formerly Ryerson Image Centre) Advisory Board; lawyer; financier; real estate developer; art collector; co-founder (with his wife, Carole Tanenbaum) of The Howard and Carole Tanenbaum Family Charitable Foundation.
Complete listings for employment opportunities at The Image Centre are shared through Toronto Metropolitan University's Human Resources department. Please visit torontomu.ca/careers or call (416) 979-5075 for more information. Student internship and work study positions also become available seasonally and may be posted on this page. To stay up to date, sign up for our e-newsletter via the website footer.
DUE TO OPERATIONAL CHANGES CAUSED BY COVID-19, THE IMAGE CENTRE IS NOT ACCEPTING NEW VOLUNTEERS AT THIS TIME.
At The Image Centre we rely on a diverse group of volunteers to help support our exhibitions, special events and public programmes. As a volunteer, you can gain valuable experience in a professional gallery setting. In exchange, we would be happy to provide a reference letter, or sign-off on your volunteer hours.
What can you expect as a Volunteer? Some of your duties include:
Interacting with visitors to offer information or answer questions about The Image Centre and our current programming

Assisting with events, including set-up and take-down

Supporting our front of house and docent team during exhibition tours, opening parties and school group visits
We ask for a minimum 4-month commitment, which includes on-site training. Volunteer shifts can range from 3-4 hours in length and take place on days, evenings and weekends.
Volunteer recruitment is held annually late August / early September, but we encourage you to get in touch via email and introduce yourself when regular operations commence. Please direct all inquiries to imagecentre.gallery@torontomu.ca.