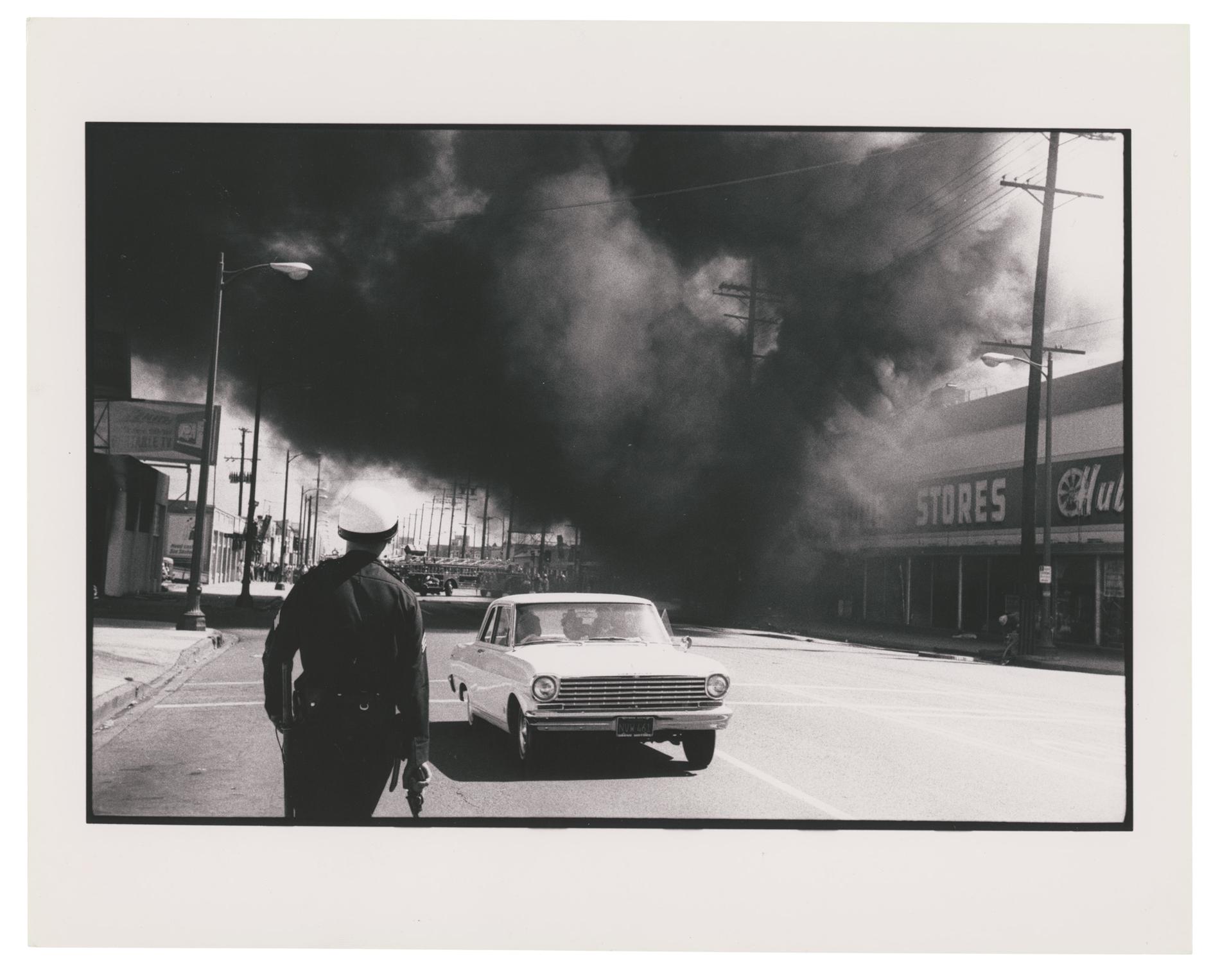 Renowned archive of photojournalism the focus of newly released book and major fall 2023 exhibition at The Image Centre
The Facing Black Star book, released today, illuminates the staggering range of The Image Centre's Black Star Collection, while an upcoming exhibition will explore the crucial role of photo agencies in the heyday of print photojournalism.
Toronto, Canada — Today, The Image Centre (IMC) at Toronto Metropolitan University (TMU) announces the release of Facing Black Star, the sixth instalment in the IMC Book Series, as well as the major exhibition Stories from the Picture Press opening this fall—both focused on the IMC's extensive Black Star Collection.
Gifted to TMU by an anonymous donor in 2005, along with $7 million for its preservation, study and exhibition, the Black Star Collection was foundational to the establishment of what became the IMC. It was also the largest donation of cultural property ever made to a Canadian university.
"The Black Star Collection is one of the world's most significant archives of photojournalism, with nearly 300,000 photographs by more than 6,000 image-makers," says IMC Director and exhibition co-curator Paul Roth. "Our latest book, released today, serves as a scholarly companion to our upcoming fall exhibition. Together these two projects are the fruit of a decade of research in the archive."
On view from September 13 through December 2, 2023, the exhibition Stories from the Picture Press: Black Star Publishing Co. & The Canadian Press is drawn from the IMC's collection as well as from the archive of Canada's national news agency. It will explore, through images, periodicals and other archival materials, the crucial role that photo agencies played during the heyday of print photojournalism. Stories from the Picture Press will also feature more than thirty-five sections about personalities, significant events, and lesser-known moments spanning the 20th century, ranging from England's suffrage movement for women in the early 1900s to Quebec's Oka Crisis in 1990.
"With an archive of this size, the risk is that some photographs can get buried," says IMC Exhibitions Curator Gaëlle Morel. "Our goal was to illuminate how photojournalists and press agencies worked together to document the news and distribute images for publication, as well as to bring forward forgotten images to reveal new perspectives on past events. Visitors will see reportage both by renowned and lesser-known photographers, all of whom helped to define 20th-century photojournalism."
Still operational today, both Black Star (founded in New York in 1935) and The Canadian Press (established in Toronto in 1917) have historically distributed photographs covering a wide spectrum of subjects, including wars and protests, refugee migrations and environmental catastrophes, crimes and accidents, official portraits and celebrity culture. Over time, both media agencies assembled an inexhaustible stock of images for a variety of international clients—not only newspapers and magazines, but also book publishing companies, cultural institutions, and a broad range of corporate organisations.
Facing Black Star, released today by the IMC and MIT Press, brings together local, national, and international researchers to highlight the breadth of the Black Star Collection, from its disquieting record of the Nazis' rise to power to its visual archive of climate change.
This impressive volume, illustrated with 100 images, not only discusses the subjects portrayed in the photographs, but also explores the history of photojournalism and the role of archives in Western societies. The book is edited by the IMC's Head of Research, Thierry Gervais, and Vincent Lavoie, Professor of Art History at Université du Québec à Montréal (UQAM).
A series of free public programs related to the Black Star Collection will take place this fall, including a public exhibition opening party, as well as talks, special tours, and a book launch event for Facing Black Star. Visit theimagecentre.ca/events for more information.
Stories from the Picture Press is co-curated by Paul Roth, Gaëlle Morel and Rachel Verbin, with contributions from Denise Birkhofer, Alexandra Gooding, Valérie Matteau, Grace van Vliet, D'Arcy White, and Chantal Wilson. The exhibition is generously supported by media sponsors the Toronto Star and blogTO.
About The Image Centre
The Image Centre (formerly known as Ryerson Image Centre) exists for the research, teaching, and exhibition of photography and related media. We are an active partner within the academic fabric of Toronto Metropolitan University, the cultural network of greater Toronto, and the national and international artistic community. We develop rigorous yet inclusive programs for students, faculty, artists, researchers, and curators, as well as the general public. The Image Centre boasts three interrelated areas of activity. Our exhibition program addresses topics of social, cultural, aesthetic, and historical concern from a variety of contemporary perspectives. Our research program conducts and facilitates inquiry into primary resource materials and offers workshops, lectures, symposia, and publication programs. Finally, we maintain a collection of photography spanning the medium's history, as well as several artist and journalism archives, including the renowned Black Star Collection of twentieth-century photo reportage. For more information, visit theimagecentre.ca.
About Toronto Metropolitan University
Toronto Metropolitan University, formerly known as Ryerson University, is Canada's leader in innovative, career-oriented education. Urban, culturally diverse and inclusive, the University is home to more than 46,000 students, including 2,900 Master's and PhD students, 4,000 faculty and staff, and 225,000 alumni worldwide. For more information, visit torontomu.ca.

- 30 -
Media Contact
Kristen Dobbin, The Image Centre
kristendobbin@torontomu.ca