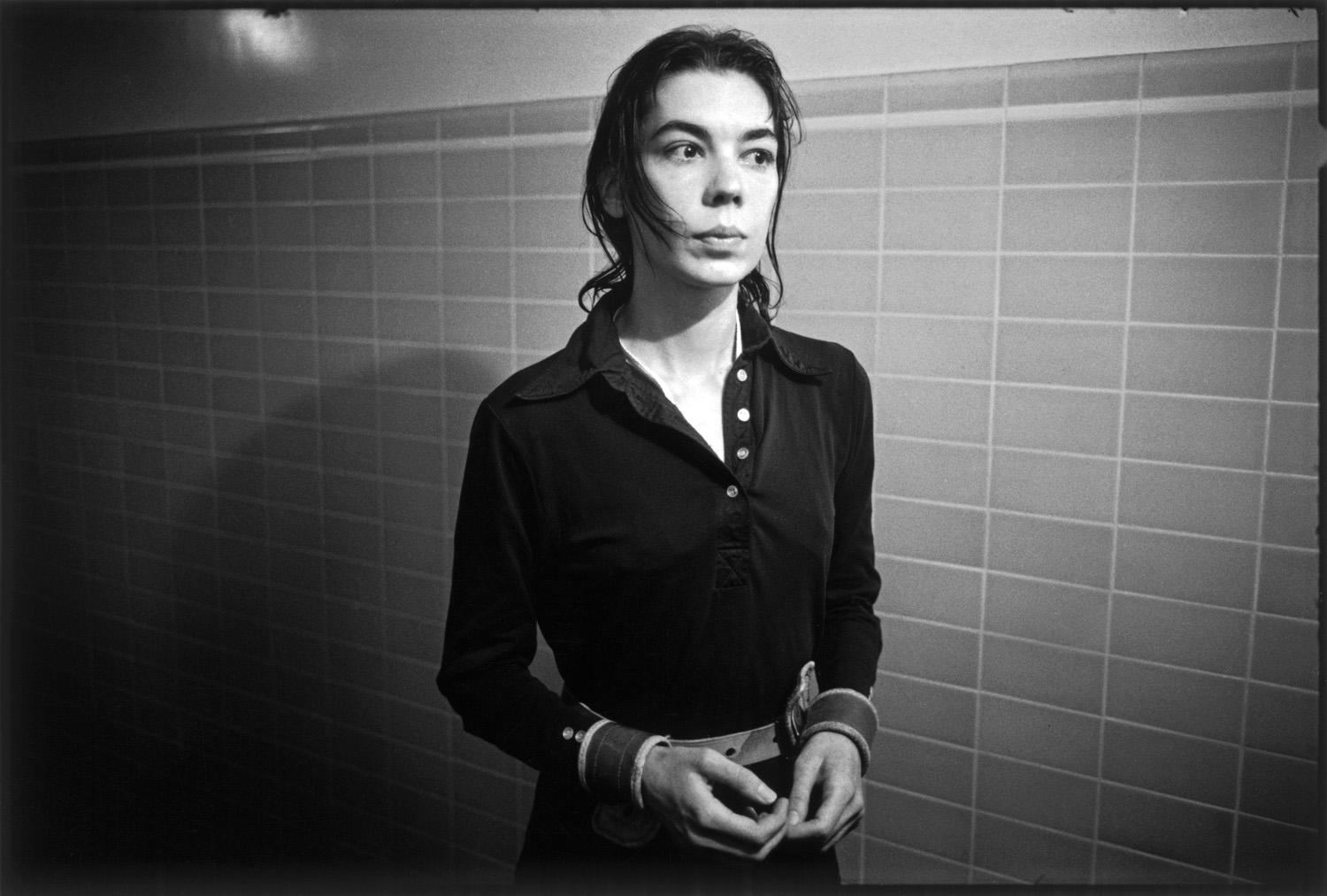 The Image Centre showcases Mary Ellen Mark's unflinching and compassionate photographs of women living in a psychiatric facility
Ward 81—an early series by one of America's most distinguished and respected photographers—sheds light on the invisible lives of women institutionalized for mental illness.
TORONTO, November 23, 2022 — American documentary photographer Mary Ellen Mark (1940–2015) transported her viewers to places rarely seen, from the brothels and circuses of India to the streets of Seattle. Her humanistic approach and long-term commitment to her subjects were legendary.
This winter, visitors to The Image Centre (IMC) at Toronto Metropolitan University (TMU) are invited to experience life in the women's ward of the Oregon State Hospital, the state's only locked, high security psychiatric facility at the time. On view from January 25 through April 1, 2023, Mary Ellen Mark: Ward 81 presents photographs, audio recordings and archival materials—many of which are being shown for the first time—to offer an in-depth view of Mark's experimental and groundbreaking approach to documentary photography.
"Mary Ellen Mark's willingness to immerse herself in her subjects' lives and to show them empathy, care and dedication allowed her to create extraordinary portraits that were also candid and relatable," says IMC Exhibition Curator, Gaëlle Morel. "We've brought together Mark's Ward 81 photographs, striking black-and-white images with an almost cinematic quality, with many of the 'behind-the-scenes' materials that offer a fuller picture of the project."
Mark first met several of the female residents of Ward 81 in 1975 while photographing on the set of the movie, One Flew Over the Cuckoo's Nest at Oregon State Hospital. After nearly a year of correspondence with the institution, as well as the patients and their families, Mark and her collaborator, licensed therapist and writer Karen Folger Jacobs, moved into the women's ward for 36 days in 1976. They were given unprecedented access. The resulting project—published as the seminal book Ward 81 in 1978—was a nuanced and compelling portrayal of female psychiatric treatment in the United States.
While much of Mark's 50-year career was spent photographing people on the fringes of mainstream society—those who she referred to as the "un-famous"—she resolutely avoided voyeurism and sensationalism, focusing instead on the humanity of her subjects. Through photography and recorded interviews, Mark and Jacobs hoped to portray the women of Ward 81 as complex individuals with multifaceted personalities, bringing attention to their daily life, their private thoughts, intimate interactions, and intense medical treatments.
Mark and Jacobs brought a Polaroid camera to the hospital, empowering the residents to produce images of each other as well as of the visiting photographer and writer. A tape recorder was also left in the communal space in Ward 81 for the patients to record anything they wanted to share. As Mark said after the project was complete, "I wanted to help these women make contact with the outside world by letting them reach out and present themselves."
The exhibition at the IMC—like Mark's project—insists on the individuality of the women and their distinctive voices. The residents of Ward 81 are introduced one-by-one through groupings of photographs that portray their daily lives and highlight their personalities. Quotations from the residents further emphasize their presence in the space.
Archival materials on display include signed patient waivers, contact sheets, press coverage, the collaborative Polaroids, as well as letters, drawings, and cards made by the women. Also on view is Moonlight Heaven Black (2022), a new film by Mark's husband, the filmmaker Martin Bell, which features images and audio recordings made by Jacobs, Mark, and the residents of Ward 81.
Mary Ellen Mark: Ward 81 is curated by the IMC's Gaëlle Morel and Kaitlin Booher, Newhall Curatorial Fellow, Museum of Modern Art, New York. The exhibition is organized by The Image Centre, Toronto, in collaboration with Falkland Road Inc./The Mary Ellen Mark Foundation, New York.
ABOUT MARY ELLEN MARK
Mark achieved worldwide recognition through her numerous books, exhibitions and editorial work in such publications as LIFE, New York Times Magazine, The New Yorker, Rolling Stone, and Vanity Fair. Her images of the world's diverse cultures have become landmarks in the field of documentary photography. Her portrayals of Mother Teresa, Indian circuses, and brothels in Bombay were the product of many years of work in India. A photo essay on runaway children in Seattle became the basis of the academy award nominated film STREETWISE (1985), directed and photographed by her husband, Martin Bell. Over the course of her career, Mark was the recipient of several honorary degrees, as well as countless grants and awards, including the Lifetime Achievement in Photography Award from George Eastman House and the Outstanding Contribution to Photography Award from the World Photography Organization.
ABOUT THE IMAGE CENTRE
The Image Centre (formerly known as Ryerson Image Centre) exists for the research, teaching, and exhibition of photography and related media. We are an active partner within the academic fabric of Toronto Metropolitan University, the cultural network of greater Toronto, and the national and international artistic community. We develop rigorous yet inclusive programs for students, faculty, artists, researchers, and curators, as well as the general public. The Image Centre boasts three interrelated areas of activity. Our exhibition program addresses topics of social, cultural, aesthetic, and historical concern from a variety of contemporary perspectives. Our research program conducts and facilitates inquiry into primary resource materials and offers workshops, lectures, symposia, and publication programs. Finally, we maintain a collection of photography spanning the medium's history, as well as several artist and journalism archives, including the renowned Black Star Collection of twentieth-century photo reportage. For more information, visit theimagecentre.ca, and follow us on Instagram, Twitter, Facebook, and YouTube at @ImageCentreTO | #TheImageCentre
ABOUT TORONTO METROPOLITAN UNIVERSITY
Toronto Metropolitan University, formerly known as Ryerson University, is Canada's leader in innovative, career-oriented education. Urban, culturally diverse and inclusive, the University is home to more than 46,000 students, including 2,900 Master's and PhD students, 4,000 faculty and staff, and 225,000 alumni worldwide. For more information, visit torontomu.ca.
- 30 -
MEDIA CONTACT
Kristen Dobbin
Marketing, Communications and Public Relations Officer, The Image Centre
kristendobbin@torontomu.ca