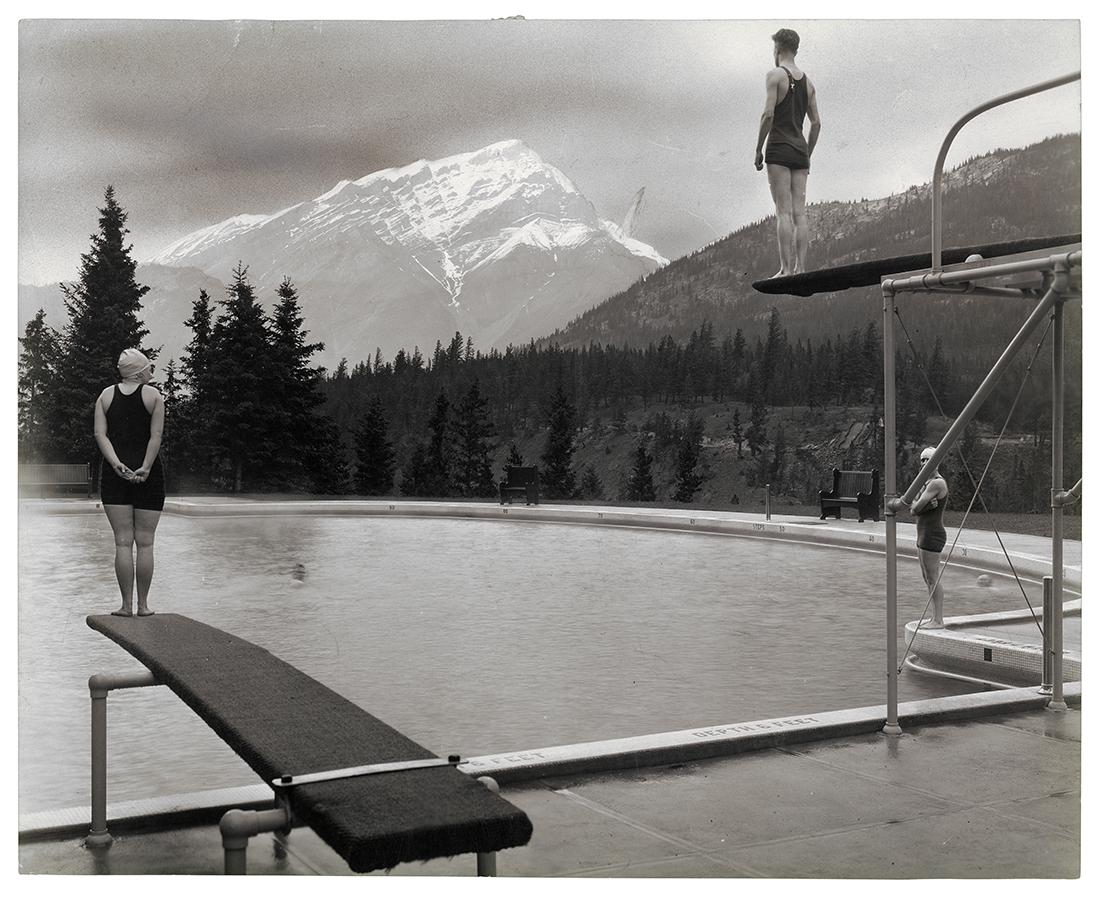 The Image Centre receives $300,000 grant from the Department of Canadian Heritage to digitize collection of 25,000 press photographs
Innovative ARKIV360 machine, developed by famed photographer Edward Burtynsky, will be used to scan The Image Centre's Rudolph P. Bratty Family Collection and make it accessible in an online database.
Toronto, ON – The Image Centre (IMC) at Toronto Metropolitan University (TMU) is pleased to announce that the Department of Canadian Heritage has granted over $300,000 to support the digitization of the IMC's Rudolph P. Bratty Family Collection of press photographs drawn from the New York Times Photo Archive.
This funding was issued through the Digital Access to Heritage component of the Museums Assistance Program (MAP), which provides support to heritage organizations to digitize collections, develop digital content and build their capacity in these areas.
"Through this important project, Toronto Metropolitan University will be able to ensure the preservation of images that bear witness of our collective past as Canadians," says the Honourable Pablo Rodriguez, Minister of Canadian Heritage. "Our Heritage is our past, but it also helps to better understand the present and shape the future. Our government is therefore proud to support the University in the digitization of the Rudolph P. Bratty Family Collection. Congratulations to all those involved in this project."
"As a former journalist and an alumna of Toronto Metropolitan University, I'm happy to hear that this grant has been awarded to The Image Centre," says the Honourable Marci Ien, Member of Parliament for Toronto Centre. "The press photographs in the IMC's collection, which show diverse aspects of Canadian life and offer insight into how our nation was represented in the media, will soon be accessible for everyone to explore no matter where they live."
To realize this project, the IMC will work collaboratively with acclaimed Canadian photographer Edward Burtynsky and a team of hardware and software developers he has assembled, to digitize the nearly 25,000 photographs of Canadian subject matter that make up the collection, along with their folded captions, tear sheets and attached ephemera.
The brainchild of Burtynsky and the result of years of research and development, with preliminary support from Scotiabank, the machine with which this digitization project will be achieved—known as ARKIV360—uses cutting edge technology to scan multiple images and documents at a greatly enhanced speed and at museum-standard quality. AI software is leveraged to read and label the digitized photographs, to help determine keywords and subject information in both official languages. Once complete, the collection will be publicly accessible in a newly-created online portal via the IMC's website.
"We are grateful for the support of the Department of Canadian Heritage to make one of our most important collections of Canadian photography more widely available. We are excited to be working with Ed and his ARKIV360 team to make our collections accessible to the public," says IMC Director Paul Roth.
"After decades as a photographer and an active member in the wider photographic and gallery community, I've come to learn about the vast array of stunning collections that sit in boxes in dark, temperature-controlled art storage, far away from the public's access. It's a thrill to finally be able to initiate an effective and innovative solution to this problem and bring this important photographic history into the light," says Edward Burtynsky.
A promised gift to the IMC since 2017, the Rudolph P. Bratty Family Collection represents diverse aspects of Canadian life and history spanning most of the 20th century, including political events, wartime conflicts, travel photographs, and portraits of notable and everyday Canadians. The press prints were produced by New York Times staff photographers as well as other newspaper and freelance photojournalists, international wire services, private corporations, and Canadian government agencies. The collection was highlighted in the IMC's 2017 exhibition, The Faraway Nearby.
Other major collections of Canadian photography held by the IMC include the Christopher Varley Collection, the Minna Keen and Violet Keen Perinchief Collection, and the career-spanning Edward Burtynsky Collection.
The IMC is internationally recognized for its extensive archive of press photographs representing the working methods of photographers and news agencies. The Rudolph P. Bratty Family Collection joined the renowned Black Star Collection, acquired in 2005 and comprising nearly 300,000 photographs by more than 6,000 different image-makers, including many seminal figures of twentieth-century photojournalism. Another highlight of the IMC's photojournalistic holdings is a complete run of unbound issues of the popular picture magazine Life, an important contextual complement.
Using digital technology in innovative ways, this project will improve access to the IMC's photojournalistic and Canadian photography collections.
This project has been made possible in part by the Government of Canada. Ce projet a été rendu possible en partie grâce au gouvernement du Canada.
About The Image Centre
The Image Centre (formerly known as Ryerson Image Centre) exists for the research, teaching, and exhibition of photography and related media. We are an active partner within the academic fabric of Toronto Metropolitan University, the cultural network of greater Toronto, and the national and international artistic community. We develop rigorous yet inclusive programs for students, faculty, artists, researchers, and curators, as well as the general public. The Image Centre boasts three interrelated areas of activity. Our exhibition program addresses topics of social, cultural, aesthetic, and historical concern from a variety of contemporary perspectives. Our research program conducts and facilitates inquiry into primary resource materials and offers workshops, lectures, symposia, and publication programs. Finally, we maintain a collection of photography spanning the medium's history, as well as several artist and journalism archives, including the renowned Black Star Collection of twentieth-century photo reportage. For more information, visit theimagecentre.ca.
About Toronto Metropolitan University
Toronto Metropolitan University, formerly known as Ryerson University, is Canada's leader in innovative, career-oriented education. Urban, culturally diverse and inclusive, the University is home to more than 46,000 students, including 2,900 Master's and PhD students, 4,000 faculty and staff, and 225,000 alumni worldwide. For more information, visit torontomu.ca.
- 30 -
Media Contact
Kristen Dobbin, The Image Centre
kristendobbin@torontomu.ca
For more information about ARKIV360, please contact:
info@arkiv360.com