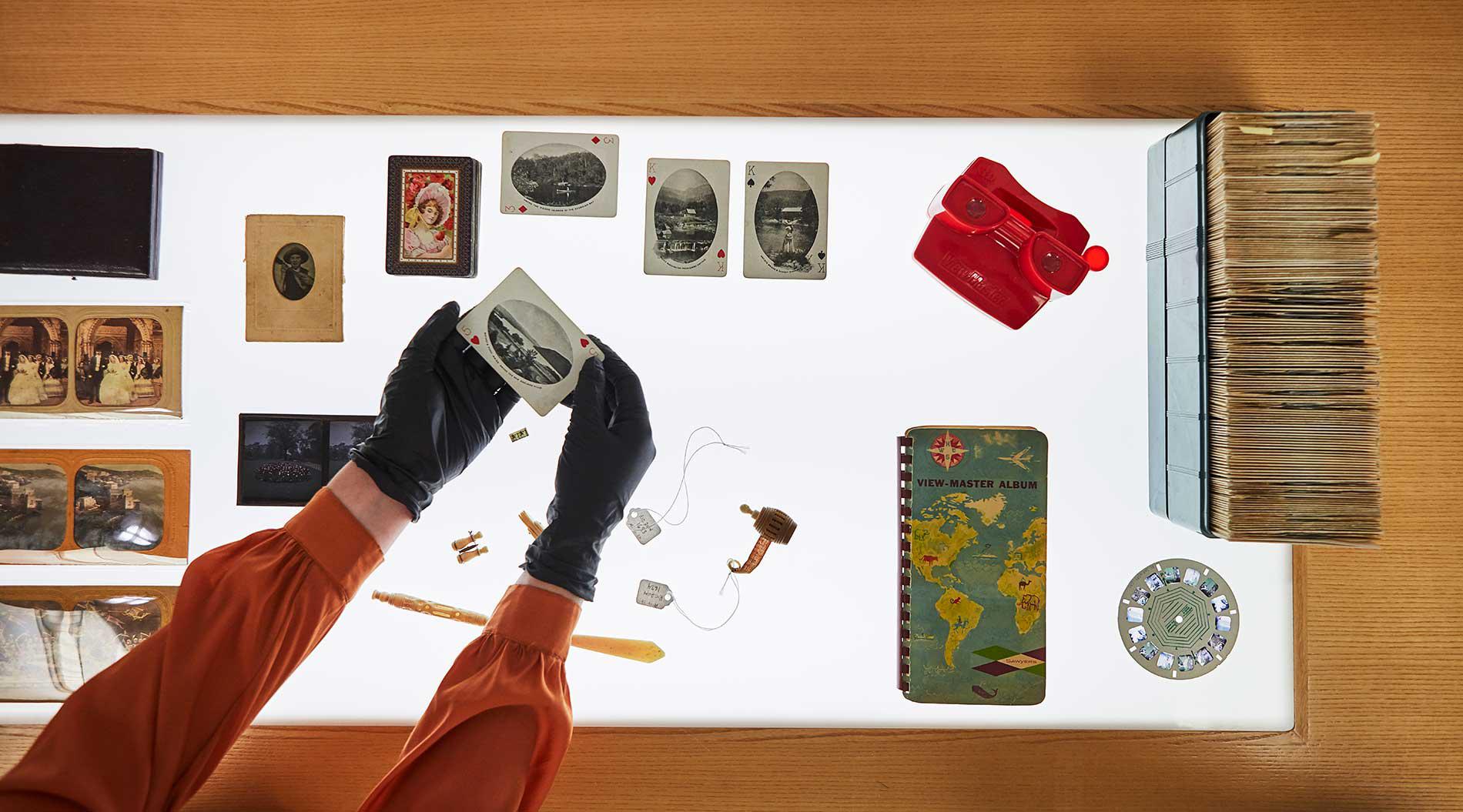 Call for Submissions: Noon Time Collection Talk Series
Deadline: October 15, 2018
The Ryerson Image Centre invites current Ryerson University students or recent alumni (graduated within five years from any Ryerson program) to submit proposals to present a lecture as part of the RIC's Noon Time Collection Talk series.
Located in the RIC's research centre, these 40-minute talks are an opportunity for the public to view and learn about objects from the RIC's vast collection of photographs and related ephemera. Talks also include a Q&A period following the presentation. Proposals may address any aspect of the collection, and innovative or interdisciplinary approaches are encouraged.
To apply, please submit a one-page proposal to Denise Birkhofer, Collections Curator, at dbirkhof@ryerson.ca by October 15, 2018, with the following information:
Your name, program and major, and year of graduation (past or anticipated)
A list or description of the works in the collection that you plan to address
A brief outline of the topic of your talk
Confirmation of your ability to present the talk on February 7, 2019
If selected, you will work with research centre staff to review collections materials and refine your selection and topic. In addition to the opportunity to hone your public speaking skills and add a prestigious line to your C.V., you will likewise be awarded a small honorarium. The talk will take place in RIC's Peter Higdon Research Centre (122 Bond St., room 241) at noon on Thursday, February 7, 2019.
For further information:
Examples of past Noon Time Talks can be found on the RIC's website at https://ryersonimagecentre.ca/past-events/?year=2018
Information on the RIC's collection and how to schedule an appointment is available at https://ryersonimagecentre.ca/collections/#collections_417