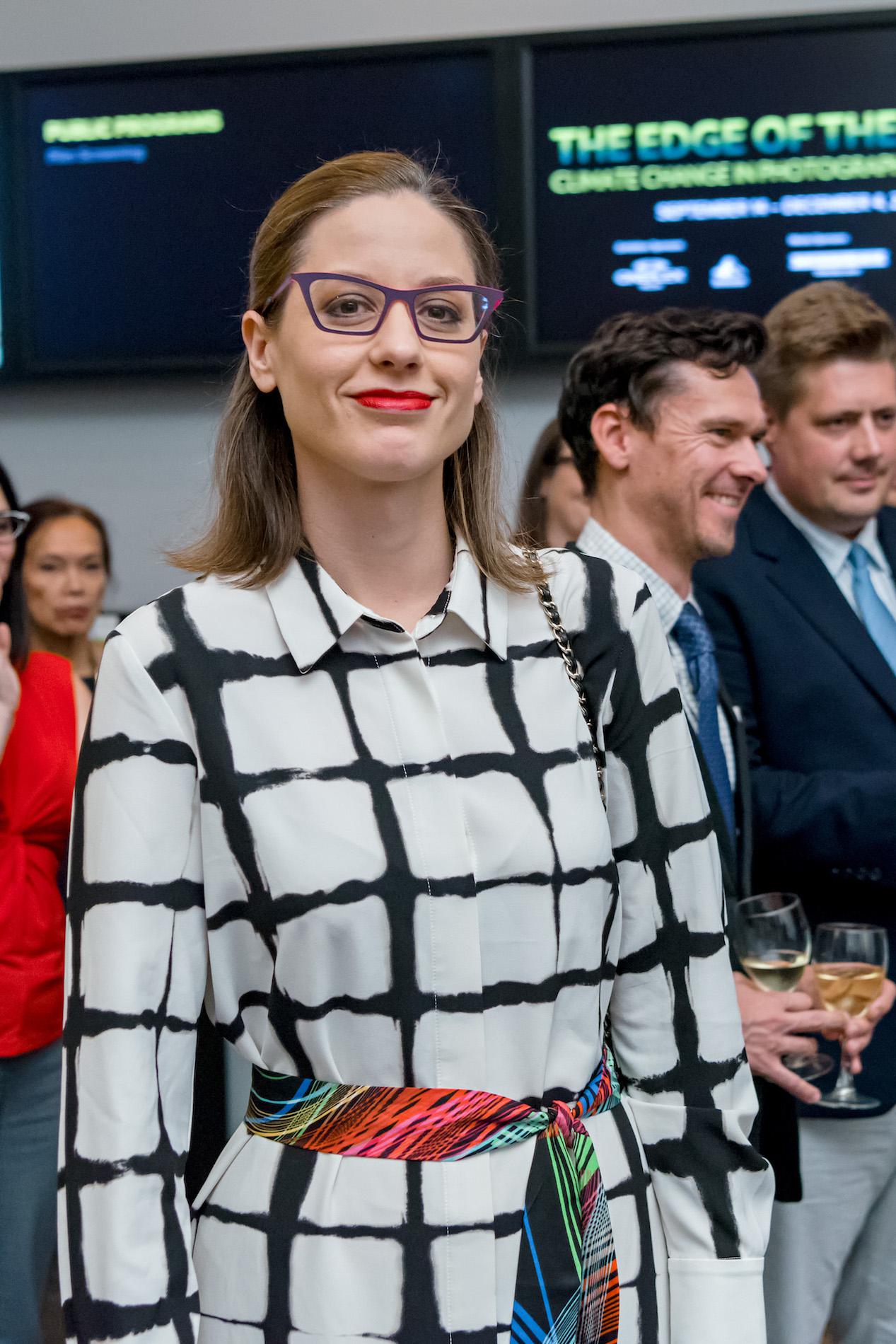 Denise Birkhofer appointed Collections Curator at the Ryerson Image Centre
The Ryerson Image Centre is pleased to welcome Denise Birkhofer to the role of Collections Curator and Research Centre Manager, beginning autumn 2016. In this position, Birkhofer will oversee the collections and archives; curate, publish and add to the holdings; serve the Ryerson community and visiting scholars; and lead a team of staff dedicated to collections management.
Birkhofer is a specialist in modern and contemporary art and photography. She comes to the Ryerson Image Centre from the Allen Memorial Art Museum at Oberlin College in Oberlin, Ohio, where she oversaw the collections of post-1900 artworks. She has curated numerous exhibitions, including: Latin American and Latino Art at the Allen (2014-15); Judit Reigl: Body of Music (2016), the first North American retrospective of the French-Hungarian painter's work; monographic exhibitions of photographers Hugo Brehme and Milt Hinton (2014); and her most recent curatorial project, an intervention with the Allen's collection by American artist Fred Wilson (2016-17).
"It is my pleasure to welcome Denise Birkhofer to the role of Collections Curator at the Ryerson Image Centre," says Paul Roth, Director of the RIC. "Denise is a dynamic, rising museum curator, with a wide-ranging knowledge of photo history and a specialization in Latin American photography. She is the ideal person to grow our collection and to make it accessible to a broader audience."
Birkhofer received a PhD in art history from the Institute of Fine Arts, New York University, and has previously held museum positions at the Grey Art Gallery, New York University; the Museum of the City of New York; and the Des Moines Art Center. She has published and presented widely on topics in art and photography including Mexican photojournalism and street photography; female artists Eva Hesse, Mira Schendel, and Doris Salcedo; and Latin American art.
"I am thrilled to join the Ryerson Image Centre and the vibrant Toronto arts community," says Birkhofer. "I look forward to building upon the RIC's stellar collections and to contributing to the RIC's rising presence on the international photography scene."
The role of Collections Curator was previously filled by Peter Higdon, who retired in autumn 2014, after 35 years at Ryerson University. The naming of the Peter Higdon Research Centre serves to honour his immeasurable contribution to the Ryerson community and in shaping the RIC's photography collection into a world-class resource.