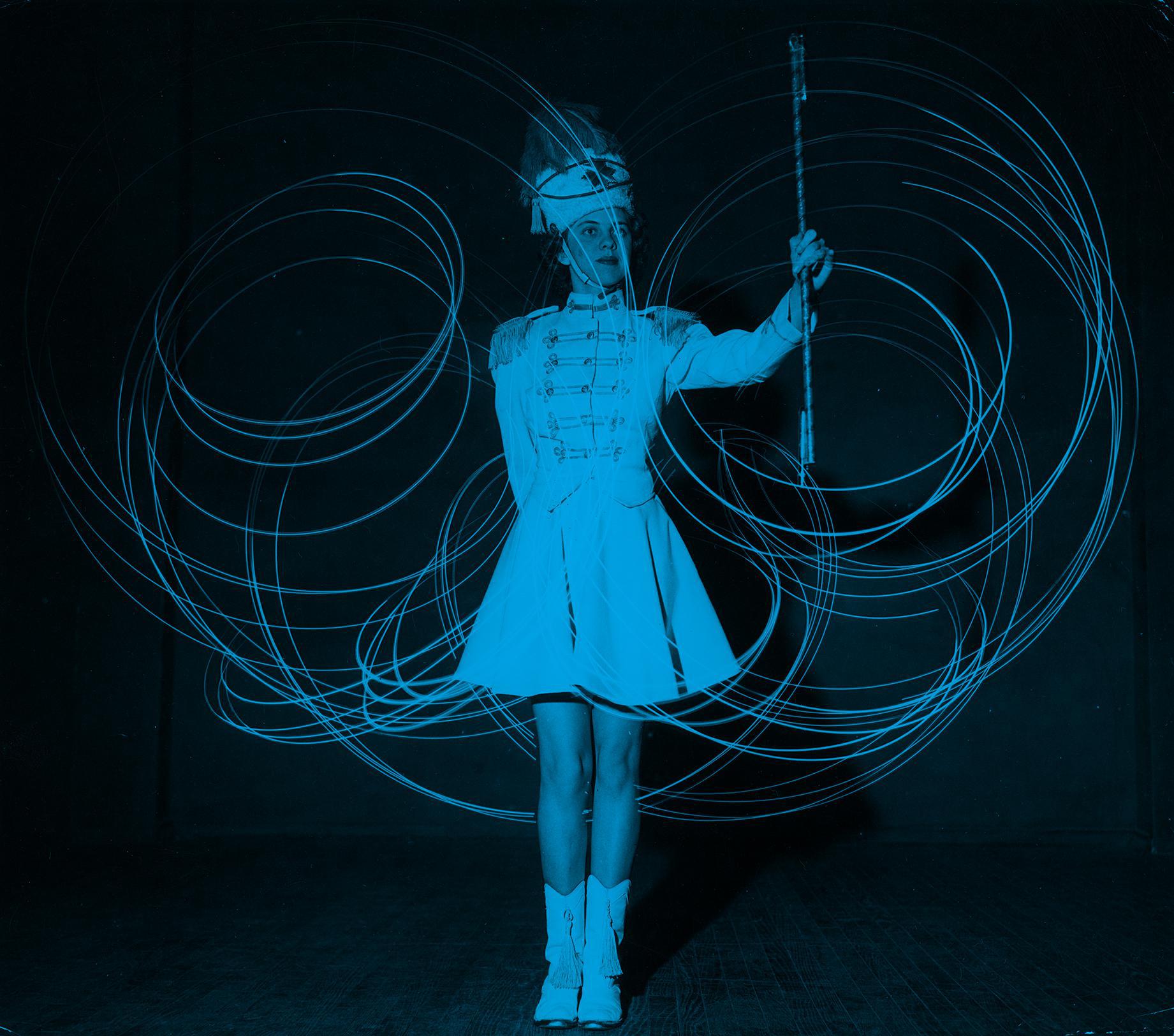 It's our 5th anniversary and we've got something special planned!
Sep. 15, 2017
To celebrate the Ryerson Image Centre's fifth anniversary, the RIC will be participating in Nuit Blanche Toronto–5 years to the day since opening in Fall 2012. On September 30, from 7:00 pm to 11:00 pm, the RIC teams up with the Magenta Foundation to present an event featuring past and current winners of the Flash Forward Emerging Photographers Competition. Following this special program, the slideshow will play on loop and the gallery's exhibitions remain open until sunrise, including The Faraway Nearby: Photographs of Canada from The New York Times Photo Archive.
Flash Forward/Flash Back features over 20 past and current winners of the Flash Forward Emerging Photographers Competition. Each artist will present a slideshow of their work in rapid fire rotation, in conjunction with the launch of the 2017 Flash Forward publication. Featured artists include: Ali Bosworth, Nathaniel Brunt, Laurence Butet-Roch, Kitra Cahana, Saman Deilamani, Aaron Vincent Elkaim, Chloe Ellingson, Maya Fuhr, Kiana Hayeri, Marta Iwanek, Nick Kozak, Lodoe Laura, Peter Andrew Lusztyk, Luis Mora, Jen Osborne, Katie Sadie, Talia Shipman, Michelle Siu, Justin Somjen, Jessica Thalman, Ryan Van Der Hout, Ryan Walker, Ian Willms, Arden Wray, Eliot Wright, and Kyler Zeleny. The event is presented by the Magenta Foundation, TD Bank Group and the Ryerson Image Centre.
"We are thrilled to celebrate our fifth anniversary by participating in Nuit Blanche," says RIC director Paul Roth. "As we move ahead with the next five years, we greatly value the opportunity to seek a new audience from the curious and adventurous Torontonians that join this annual nighttime festival of the arts."
Since opening 5 years ago, the RIC has featured over 80 exhibitions, worked with hundreds of artists and photographers, and welcomed more than 115,000 visitors. Through its exhibition program, the RIC has explored the relationship between photography and many topics of social, cultural and political concern, including climate change, indigenous resistance, black repression and protest, gay rights and more.
The RIC's collection, spanning the history of photography, has grown beyond the Black Star Collection of twentieth-century photojournalism to include the archives of Berenice Abbott and other notable artists, as well as nearly 25,000 images of Canada drawn from The New York Times Photo Archive.
Through its research program, the RIC has hosted dozens of scholars at four academic symposia and through an annual research fellowships, as well as launched a book imprint exploring subjects in photo history with the MIT Press.