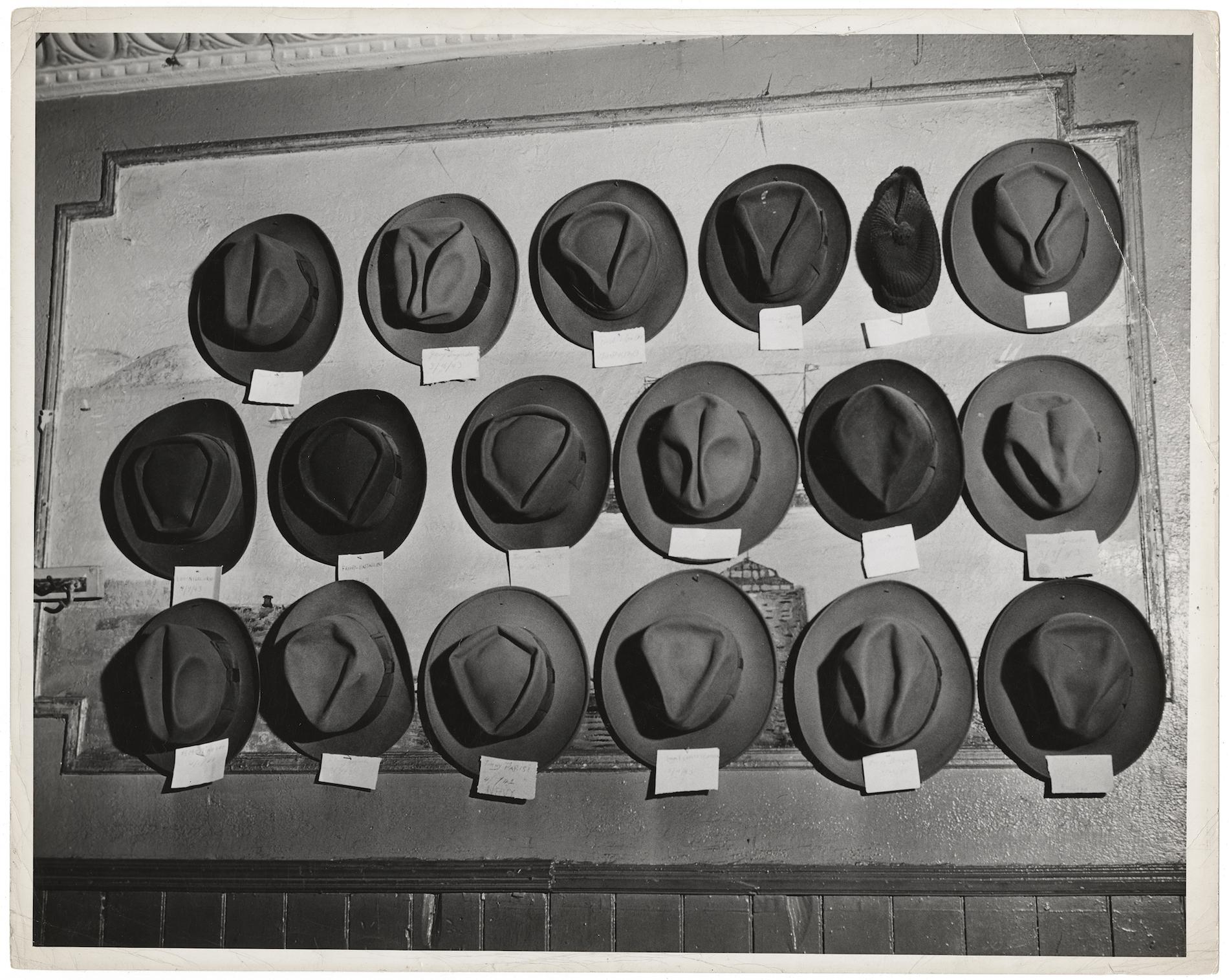 Weegee: Murder Is My Business on view from October 14
Gangland murders, gruesome car crashes, and perilous tenement fires—these were some of the dramatic subjects that animated the work of freelance photojournalist Weegee (1899-1968). Working in New York City from 1936 to 1947, the legendary cameraman created some of the most graphic and sensationalistic photographs of crimes and news events ever seen, setting the standard for what has since become known as tabloid journalism. Weegee: Murder is My Business travels to the Ryerson Image Centre from New York's International Center of Photography (ICP), which holds the Weegee Archive. Opening October 14, the exhibition will remain on view through December 13, with a public reception on October 21, 2015, 6 – 8 pm.
Murder Is My Business looks at the urban violence and mayhem that was the focus of Weegee's early work. He worked almost exclusively at night, setting out from his small apartment across from police headquarters when news of a new crime came chattering across his police-band radio receiver. Often arriving before the police themselves, Weegee carefully cased each scene to discover the best angle. Weegee specialized in flash photography, illuminating crime scenes and tragedies with garish artificial light. This new approach produced lurid, high-contrast pictures, and he often used this method to reveal onlookers' startled reactions to the events confronting them.

According to exhibition curator Brian Wallis, formerly Chief Curator of ICP, "Weegee has often been dismissed as an aberration or as a naive photographer, but he was in fact one of the most original and enterprising photojournalists of the 1930s and '40s. His best photographs combine wit, daring, and surprisingly original points of view... He favored unabashedly low-culture or tabloid subjects and approaches, but his Depression-era New York photographs need to be considered seriously alongside other key documentarians of the thirties, such as Dorothea Lange, Robert Capa, Walker Evans, and Berenice Abbott."

Weegee's rising career as a news photographer in the 1930s coincided with the heyday of Murder Inc., the Jewish gang from Brownsville who served as paid hitmen for The Syndicate, a confederation of mostly Italian crime bosses in New York. The photographer often worked closely with the police but also befriended high-profile criminals like Bugsy Siegel, Lucky Luciano, and Legs Diamond. Calling himself the "official photographer for Murder Inc.," Weegee claimed to have covered 5000 murders, a count that is perhaps only slightly exaggerated.

Asserting pride in his thriving and unusual business, Weegee irreverently displayed a check stub from LIFE magazine paying $35 for two murders—slightly more, he said, for the one that used more bullets. Selling his photographs to a variety of New York newspapers in the 1930s, and later working as a stringer for the short-lived daily newspaper PM (1940– 1948), Weegee found a receptive audience for his pictures and writing in PM, a liberal bastion that accepted no advertising and encouraged progressive photography.

Utilizing other distribution venues, Weegee also wrote extensively (including his autobiographical book Naked City, published in 1945) and organized his own exhibitions at the Photo League, the influential photographic collective that promoted politically- committed pictures, particularly of the working classes. This visibility helped promote Weegee's growing reputation as a news photographer, and he began stamping his prints "Weegee the Famous." The general acceptance of his punchy photographic style, which did not shy away from lower-class subjects and humanistic narratives, led to the acquisition of his work by the Museum of Modern Art and inclusion in two group shows there, in 1943 and 1945.

This exhibition was made possible with support from the ICP Exhibitions Committee, The David Berg Foundation, an Anonymous donor, and with public funds from the New York City Department of Cultural Affairs in partnership with the City Council. The touch screen content was produced by Documentary Arts in association with Octothorp Studio.