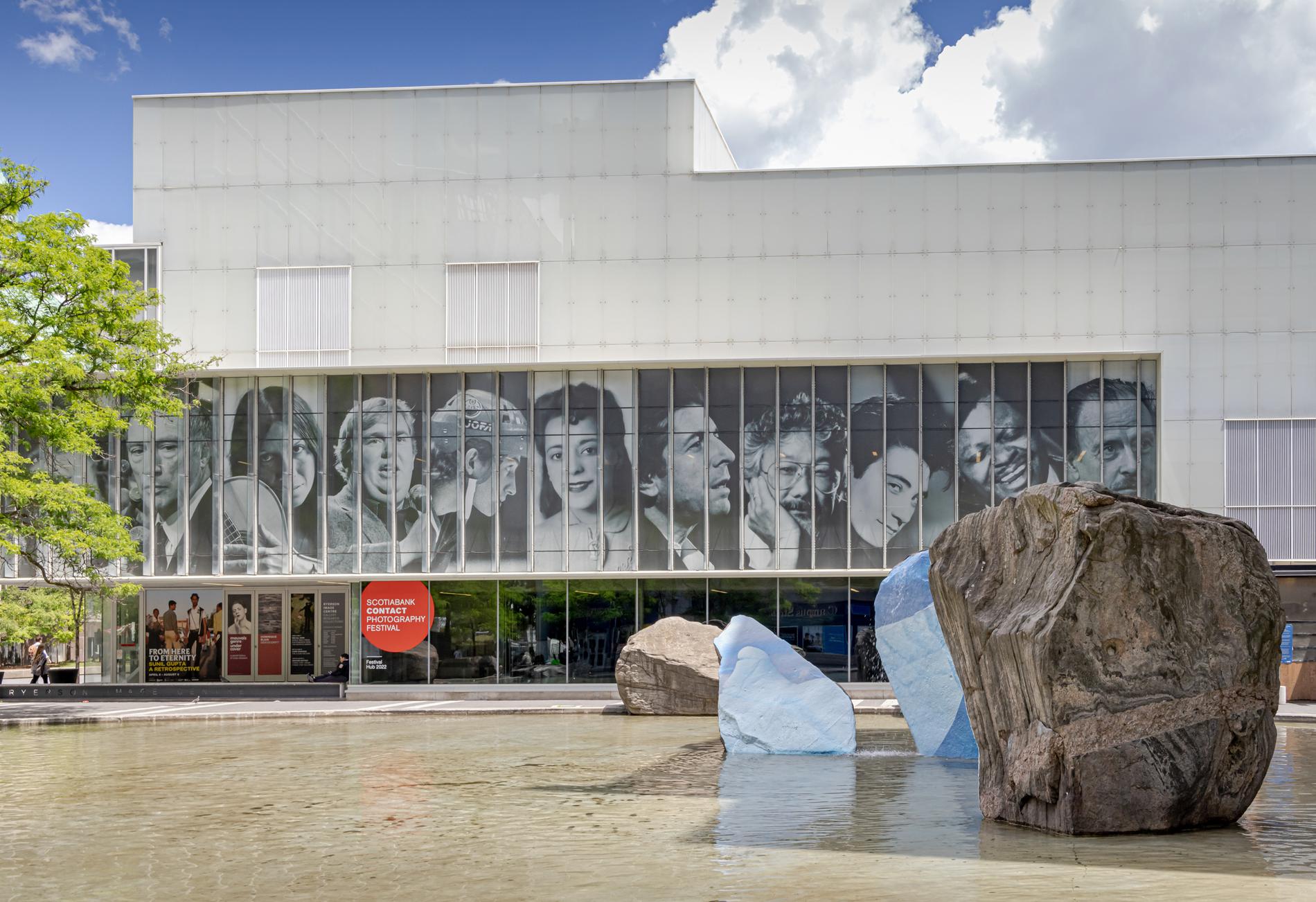 The RIC is now The Image Centre.
Toronto Metropolitan University's internationally recognized photography museum announces name change to The Image Centre
TORONTO, July 13, 2022 — The Ryerson Image Centre, established in 2012, announced today that it has changed its name to The Image Centre. As a dynamic centre for photo-historical research, collecting, and exhibitions, The Image Centre has adopted its new name on the occasion of the institution's ten-year anniversary.

"We see this change as an opportunity to enter our new chapter with a revitalized commitment to our mission, to explore the diverse uses and meanings of photography in society," said Paul Roth, Director of The Image Centre. "Over the last ten years, the institution has grown its collections dramatically and established itself internationally through our innovative exhibitions and dynamic research programs. Our new name will bring greater visibility to what we do, both here in Toronto, in Canada, and the rest of the world."

The new name recognizes the institution's ongoing commitment to the image, which has evolved since photography's introduction in 1839—from generations of analog media to digital capture technology, encompassing both still and moving images. The name also alludes to the centrality of scholarship in our mission: not only a museum with a collection, or a gallery with exhibitions, but also a centre for scholarly research—a nexus for enriching public knowledge of the diverse histories and cultural impacts of this incredible medium.

Going forward, The Image Centre's mission, vision and graphic identity will stay consistent to maintain our public recognition and ease the transition to the new name. The name change will be reflected immediately on all platforms where possible, and more gradually where necessary.

Reaffirmed in its purpose, The Image Centre at Toronto Metropolitan University looks ahead to the next decade of exhibitions, research, collections and public programming.
The Image Centre's new name comes in the wake of Toronto Metropolitan University's recent renaming. You can read more about the university's name change here. To learn more about the university's Standing Strong Task Force recommendations for Truth and Reconciliation, click here.


The Image Centre
33 Gould Street
Toronto, Ontario, Canada
theimagecentre.ca
416-979-5164
ric@ryerson.ca
Follow us @ImageCentreTO
ABOUT THE IMAGE CENTRE

The Image Centre (formerly known as Ryerson Image Centre) exists for the research, teaching and exhibition of photography and related media. We are an active partner within the academic fabric of Toronto Metropolitan University, the cultural network of greater Toronto, and the national and international artistic community. We develop rigorous yet inclusive programs for students, faculty, artists, researchers and curators, as well as the general public. The Image Centre boasts three interrelated areas of activity. Our exhibition program addresses topics of social, cultural, aesthetic and historical concern from a variety of contemporary perspectives. Our research program conducts and facilitates inquiry into primary resource materials and offers workshops, lectures, symposia and publication programs. Finally, we maintain a collection of photography spanning the medium's history, as well as several artist and journalism archives—including the renowned Black Star Collection of twentieth-century photoreportage. For more information, visit www.theimagecentre.ca, and follow us on Instagram, Twitter, Facebook and YouTube.
ABOUT TORONTO METROPOLITAN UNIVERSITY

Toronto Metropolitan University, formerly known as Ryerson University, is Canada's leader in innovative, career-oriented education. Urban, culturally diverse and inclusive, the University is home to more than 46,000 students, including 2,900 Master's and PhD students, 4,000 faculty and staff, and 225,000 alumni worldwide. For more information, visit torontomu.ca.
- 30 -
Media Contact:
Feven Tesfamariam, The Image Centre
ftesfamariam@ryerson.ca