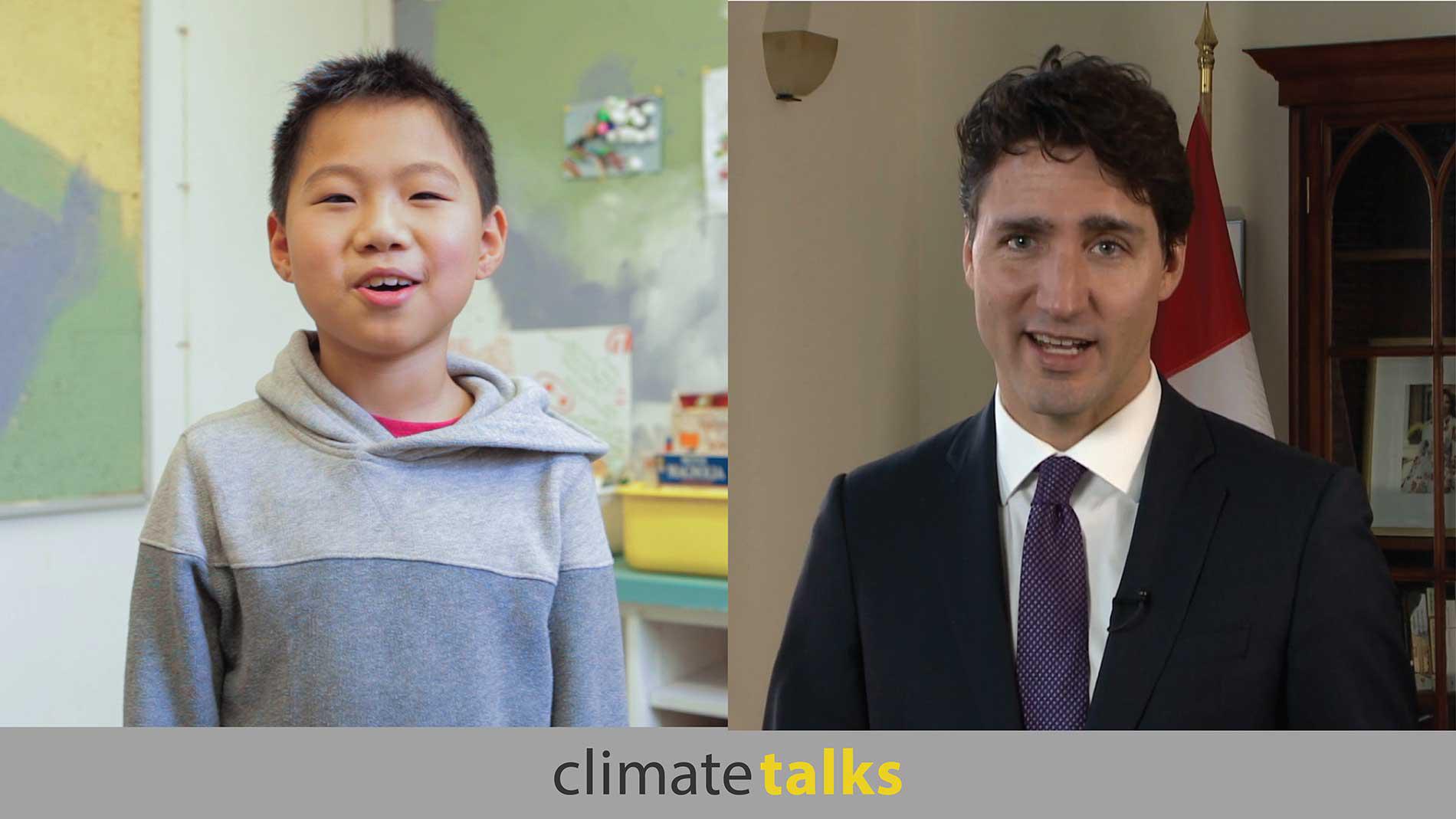 Kids talk climate change with Canadian Prime Minister Justin Trudeau
Kids age 9-12 from Toronto reached out to Canadian Prime Minister Justin Trudeau with questions about one of the most pressing issues of our time: climate change. The Prime Minister is set to answer via a series of video responses on Twitter beginning Friday, November 25 through Sunday, November 27, 2016. His participation marks the latest iteration of Climate Talks, a documentary project created by Toronto-based art collective Madeleine Co. and commissioned by the Ryerson Image Centre (RIC) in conjunction with the RIC exhibition The Edge of the Earth: Climate Change in Photography and Video. The public can also join in the talks with @RICgallery using the hashtag #climatetalks.
In the new iteration of Climate Talks, this same group of 9-12-year-old children from Toronto's Parkdale neighbourhood turned their attention toward teacher, father, advocate and leader of Canada, Prime Minister Trudeau, with a series of pointed questions about climate change.
The public is also invited to watch all 8 episodes in the original series at www.climatetalks.ca of conversations between children and adults about their hopes, fears and failings as they confront a future impacted by climate change. Featured participants range from parents and teachers, to artists, activists and politicians, including renowned photographer Edward Burtynsky, Toronto city councillor Gord Perks and Canadian MP Julie Dzerowicz. Climate Talks brings honesty, humour and refreshing candour into a deeply polarizing discussion around the impending threat faced by future generations. Most importantly, it starts a new conversation – one that bridges the opportunity for youth and adults to act together to face climate change.
On view at the Ryerson Image Centre until December 4, The Edge of the Earth: Climate Change in Photography and Video questions traditional views and challenges our environmental consciousness, while attempting to foster a reconsideration of climate change. The exhibition features recent and historic work by a range of pioneering and visionary artists (including Amy Balkin, Raymond Boisjoly, Edward Burtynsky, Peter Goin, Naoya Hatakeyama, Isabelle Hayeur, Mishka Henner, Chris Jordan, Richard Misrach, Evariste Richer, Joel Sternfeld and Sharon Stewart) from around the world. Photojournalism from the RIC's famed Black Star Collection is also included, contextualizing artistic reflections alongside half a century of historical reportage on the environment.
The Edge of the Earth is generously supported by Cineplex Media and Invesco, and by media sponsors Toronto Life and Toronto Star. Climate Talks is made possible with generous support from the City of Toronto through Toronto Arts Council and ArtReach Toronto.