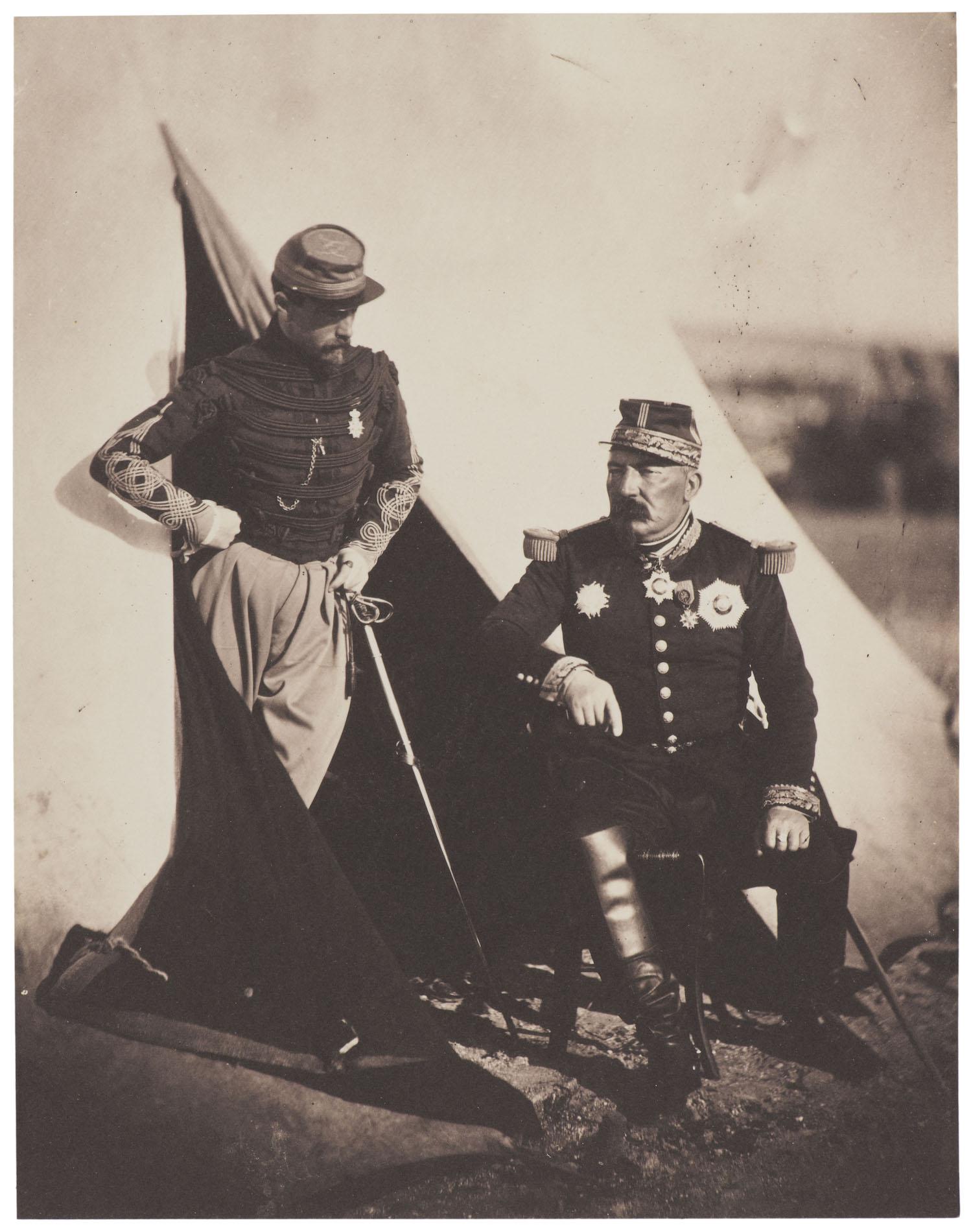 The Ryerson Image Centre marks Remembrance Day with exhibitions examining themes of war
Now Open: Remembering The Real Winnie: The World's Most Famous Bear Turns 100

Continuing: DISPATCH: War Photographs in Print, 1854–2008 Harun Farocki: Serious Games I–IV, Public Studio: Drone Wedding
This Remembrance Day, the Ryerson Image Centre honours the centennial of World War I with exhibitions examining themes of war. DISPATCH: War Photographs in Print, 1854-2008 explores the representation of conflict in the western press over 150 years, from Roger Fenton's legendary images of the Crimean War (1853–1856) to Luc Delahaye's photographs from Afghanistan.
Alongside this major exhibition, Remembering The Real Winnie: The World's Most Famous Bear Turns 100 celebrates Canadian soldier Harry Colebourn, whose 1914 purchase of a pet bear in White River, Ontario led to A.A. Milne's world-famous Winnie-the-Pooh books. Also on view are two contemporary video works that address the relationship between war and technology: Serious Games I–IV, by the late German artist Harun Farocki; and Drone Wedding by Toronto artist collective Public Studio.
By comparing original prints with their reproductions in magazines and newspapers, DISPATCH reveals that taking a photograph is only one step in the process of illustrating war. Picture editors and art directors have always selected, cropped and sequenced war photographs to suit the particular needs of their publications and readership. On view until December 7, this exhibition views these photographs not as windows to the world, but as representations that are a product of changing editorial figures, aesthetic priorities and historical contexts. Join curator Thierry Gervais for a walk-through of the exhibition on November 26, 2014 at 6pm.

Remembering The Real Winnie is presented by Ryerson University and generously supported by Scotiabank. On view until December 7, 2014, the exhibition shares the story of Canadian soldier and veterinarian Harry Colebourn (1887-1947), who at the onset of World War I bought the bear cub that later became the inspiration for A.A. Milne's Winnie-the-Pooh books. In this jewel-like exhibition, the Colebourn Family Archive is made public for the first time, bringing to life an engaging moment in Canadian history.

Alongside these exhibitions are contemporary video works by the late Harun Farocki and Toronto artist collective Public Studio (Elle Flanders and Tamira Sawatzky, with sound artist Anna Friz), on view until December 7 and 19, 2014, respectively. As a large-scale installation, Farocki's Serious Games I–IV explores the use of virtual reality and gaming technology in U.S. military recruitment, training and PTSD therapy, revealing fundamental links between technology and violence in a time of war. Presented on the Salah J. Bachir New Media Wall, Public Studio's Drone Wedding uses drone technology to provoke conversations about surveillance and conflict in their ongoing investigation of the everyday impact of warfare.