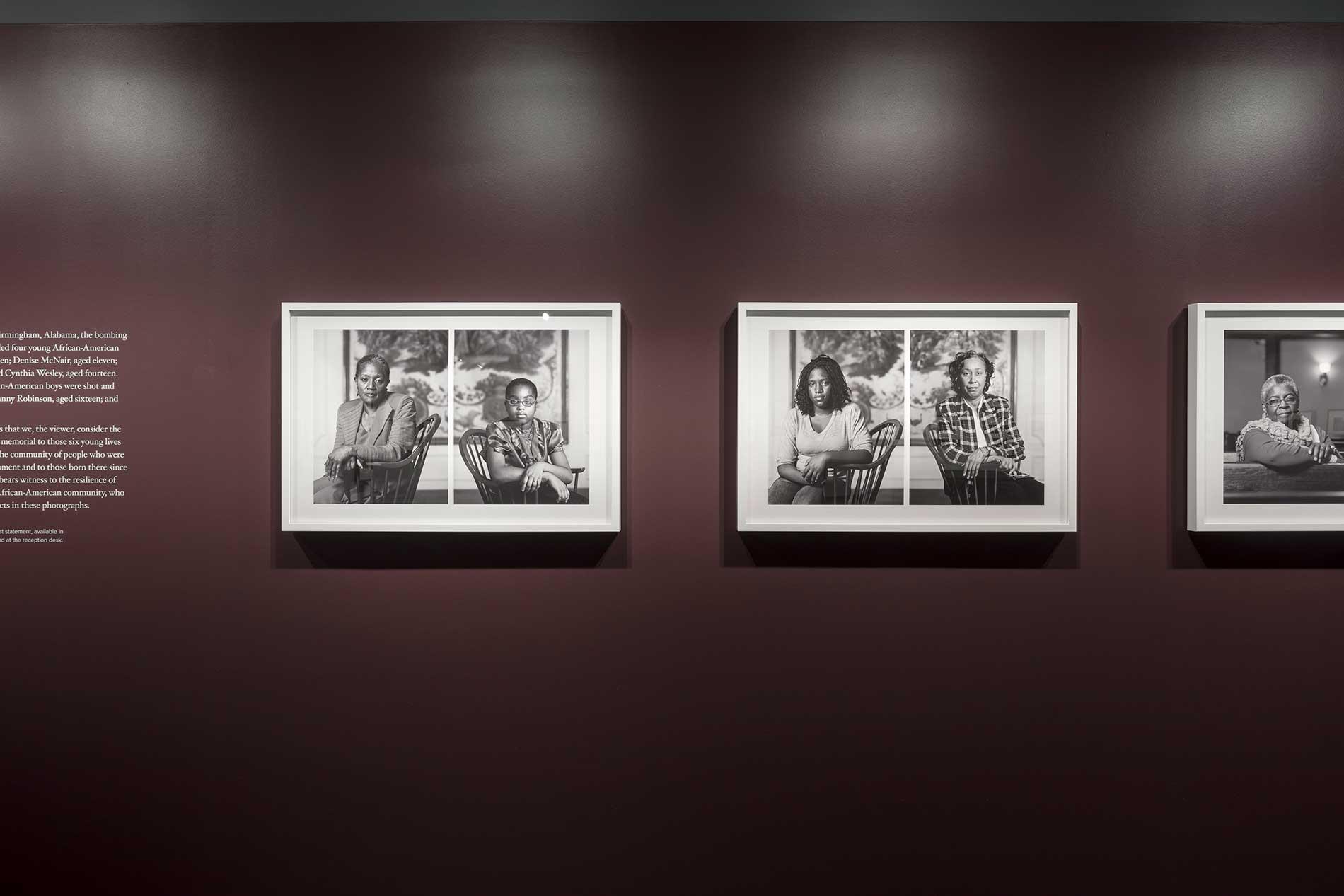 The Tanenbaum Lecture Series presents Dawoud Bey, March 22
The Ryerson Image Centre (RIC) is pleased to present photographer Dawoud Bey, as part of the bi-annual Tanenbaum Lecture Series. Bey is best known for his innovative portraiture practice, which challenges preconceptions about both the genre and the documentary nature of photography. The lecture is free and open to the public and will take place on Wednesday, March 22, 2017 at 7:00 pm at the Rogers Communications Centre, Ryerson University (80 Gould Street, room RCC- 204). The Tanenbaum Lecture Series is presented by the RIC in partnership with Ryerson University's School of Image Arts.
Dawoud Bey (American, b 1953) is a photographer, writer and educator. Bey's portraits often operate both as sensitive and engaging representations of his subjects, and as symbolic representations addressing class, age, power and exclusion. He has exhibited widely, and his photographs are included in the permanent collections of the Art Institute of Chicago, the Detroit Institute of Arts, and the Los Angeles County Museum of Art, among others. He is currently a Distinguished College Artist and Professor of Photography at Columbia College, Chicago. Bey is represented by Stephen Daiter Gallery, Chicago.
Birmingham, Alabama, 1963 features Bey's portraits commemorating the victims of the 1963 Ku Klux Klan bombing of the city's 16th Street Baptist Church, alongside photojournalistic prints from the RIC's Black Star Collection. The exhibition is part of Power to the People: Photography and Video of Repression and Black Protest, a season of shows exploring the historical and ongoing struggle for justice between people of colour and police forces representing the state. On view at the RIC until April 9, 2017, Power to the People is co-presented with the Black Artists' Network Dialogue (BAND) and generously supported by media sponsors Toronto Star and CBC Toronto.
While the Tanenbaum Lecture Series has had several names, from 1986 to 2013 it was sponsored by Kodak Canada and known as the Kodak Lecture Series. Through the years more than 235 photographers, filmmakers, media artists, photo historians, and curators have addressed Toronto audiences on the Ryerson campus, including such seminal figures as photojournalist W. Eugene Smith—the first speaker—and Berenice Abbott, Stan Brakhage, William Eggleston, Robert Frank, Sally Mann, Michael Snow, Thomas Struth, and John Szarkowski, among many others. The continuation of the acclaimed and long-standing lecture series in photography and image arts was made possible by a gift from Howard and Carole Tanenbaum in 2014.