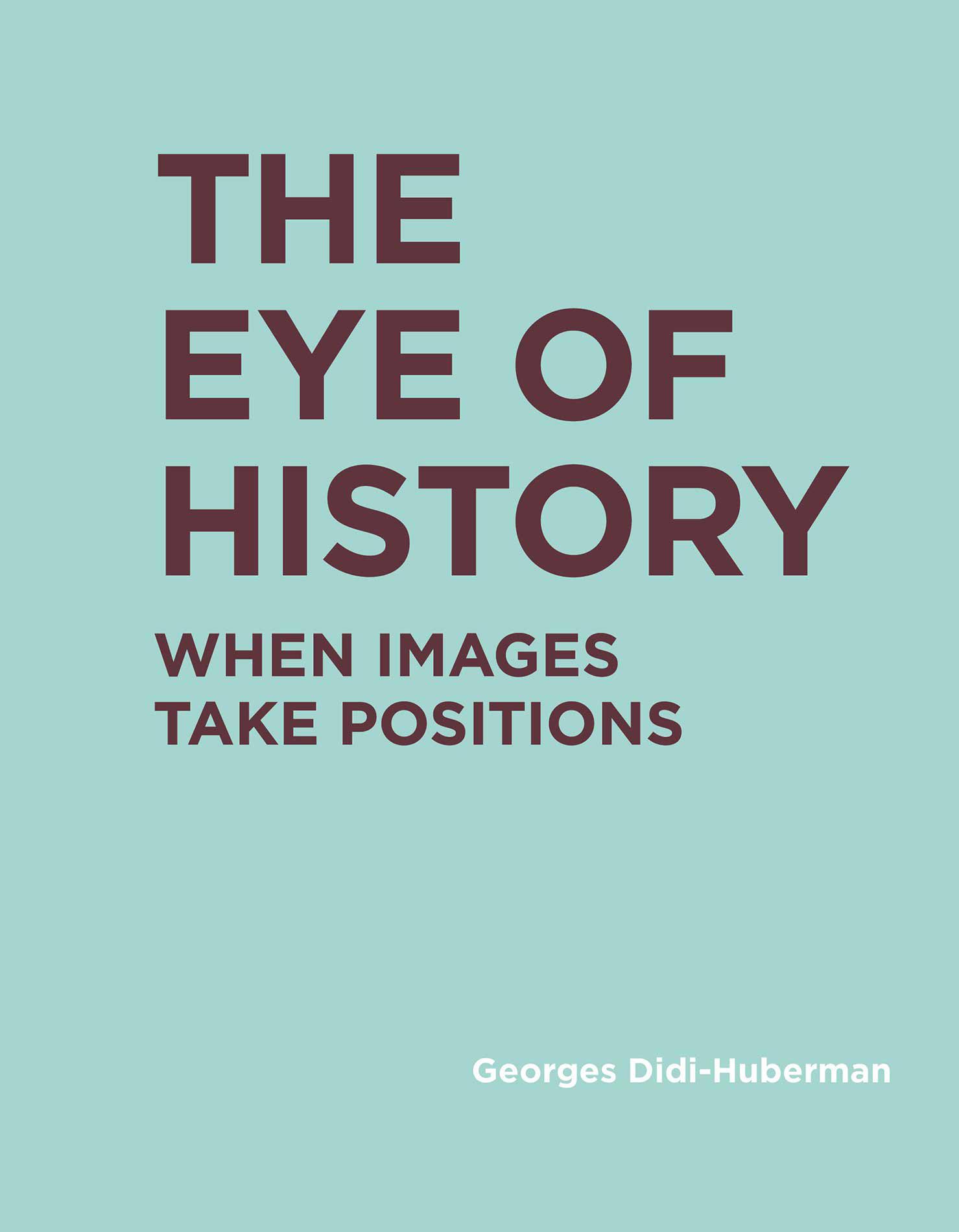 The Ryerson Image Centre launches new book with the MIT Press at upcoming photography symposium
On March 16 and 17, the Ryerson Image Centre (RIC) hosts the latest in its acclaimed series of academic symposia on photography. At this two-day event, the RIC will launch the second book in the institution's imprint with the MIT Press: The Eye of History: When Images Take Positions by Georges Didi-Huberman.
From 1938 to 1955, German playwright Bertolt Brecht filled his working journal (Arbeitsjournal) and an idiosyncratic atlas of images, War Primer, with montages of war photographs and texts clipped from magazines, adding his own commentary. In The Eye of History, acclaimed French theorist and art historian Georges Didi-Huberman explores the interaction of politics and aesthetics in Brecht's creations, explaining how they became his means for "taking a position" about the Nazi war in Europe. This book represents the second volume in the RIC Books series of inquiry into the histories, practices and impact of photography, co-published with the MIT Press.
"We are very happy to announce the publication of this important book by one of France's most celebrated theorists, Georges Didi-Huberman," says Paul Roth, RIC Director. "It is a privilege to bring this seminal work to audiences in English for the first time."
With over fifty years of history, the MIT Press is a major publishing presence in fields as diverse as architecture, social theory, economics, cognitive science, and computational science, with a long-term commitment to both design excellence and the efficient and creative use of new technologies.
On March 16 and 17, the RIC's symposium, Photography: The Black Box of History, will bring together researchers whose methods and subjects exemplify new ways of thinking about photography that revisit history and encourage alternatives. The keynote address will be delivered by Prof. Elizabeth Edwards (Andrew W. Mellon Visiting Professor at the Victoria and Albert Research Institute, London, UK and Professor Emerita of Photographic History at De Montfort University, Leicester). The symposium, free and open to the public, is presented in partnership with the University of Delaware and takes place at Ryerson University's School of Image Arts (122 Bond Street, room IMA-307). A complete program and list of participating scholars are accessible via ryersonimagecentre.ca/symposium/photography-the-black-box-of-history
The Ryerson Image Centre exists for the research, teaching and exhibition of photography and related media. Both the symposium and RIC Books form an important part of the RIC's commitment to scholarly research, which also includes academic fellowships, lectures, and more. The Eye of History: When Images Take Positions will be for sale in-person at the Ryerson Image Centre and via the MIT Press at mitpress.mit.edu/books/eye-history