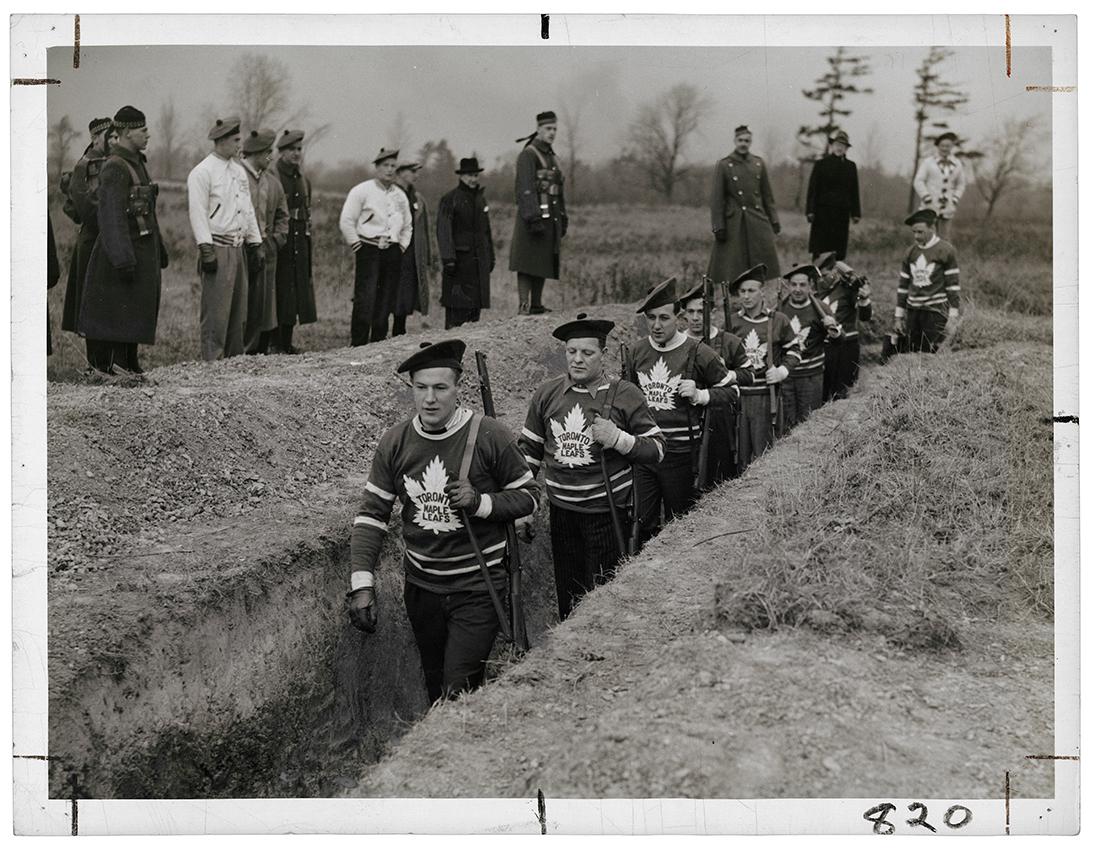 Visit The Faraway Nearby this fall at the Ryerson Image Centre in honour of Canada 150
June 14, 2017, Toronto --- This fall, the Ryerson Image Centre (RIC) will explore a century of Canada's history through photographs from The New York Times Photo Archive. Titled The Faraway Nearby, the exhibition examines how the country has been understood and discussed in relation to its closest geographical, political, and cultural neighbour. To mark Canada 150, the exhibition will kick off with a party, open to the public, on Wednesday, September 13, 6:00–8:00 pm. It will remain on view until December 10, 2017.
The Faraway Nearby showcases more than 200 images from the RIC's newest collection, a cache of nearly 25,000 press photographs chronicling Canadian news, drawn from The New York Times Photo Archive. Acquired from the Times by real estate entrepreneur Chris Bratty in 2008, this extraordinary donation of Canadian images–named the Rudolph P. Bratty Family Collection–represents a generous act of cultural repatriation. Taking an expansive view of the many stories that have shaped the Canadian experience, the exhibition highlights images of major political events and conflicts, iconic landscapes across the nation, sports heroes, candid reportage on the lives of diverse communities, and portraits of notable Canadians. A photo book by the same name will be published in conjunction with the exhibition by Black Dog Publishing. The book will be available from all major retailers as well as the Black Dog Publishing website at www.blackdogonline.com. The Faraway Nearby is organized by Denise Birkhofer, RIC Collections Curator & Research Centre Manager, along with influential curator, author and educator Gerald McMaster, Canada Research Chair in Indigenous Visual Culture & Curatorial Practice at OCAD University.
"The issues raised by these photographs of historical Canadian moments—such as political celebrity, war-time propaganda, and international diplomacy—remain extremely relevant today not just for Canada, but for all people beyond its borders," says Birkhofer.
"As I reflect on the many meanings of Canada's 150th birthday, I am continually reminded that we are living in the age of truth and reconciliation," adds McMaster. "I believe this means that we can, at last, honestly discuss and debate the history, merits, and future of this country, as well as recognize and embrace all the groups who have so often been cast into its social, cultural, and economic shadows."
The Faraway Nearby is generously supported by TD Bank Group and the Ontario Cultural Attractions Fund (OCAF) and by media sponsor Toronto Star. Other exhibitions presented alongside The Faraway Nearby include The Notman Studio: 1858–1915 and Zacharias Kunuk: Dog Team. All exhibitions will be accompanied by free public programming, including artist and curator walk-throughs, special talks, and more.
Media are welcome to preview the exhibitions on Tuesday, September 12, by appointment only. To secure a spot, please email mediarsvp@ryerson.ca.