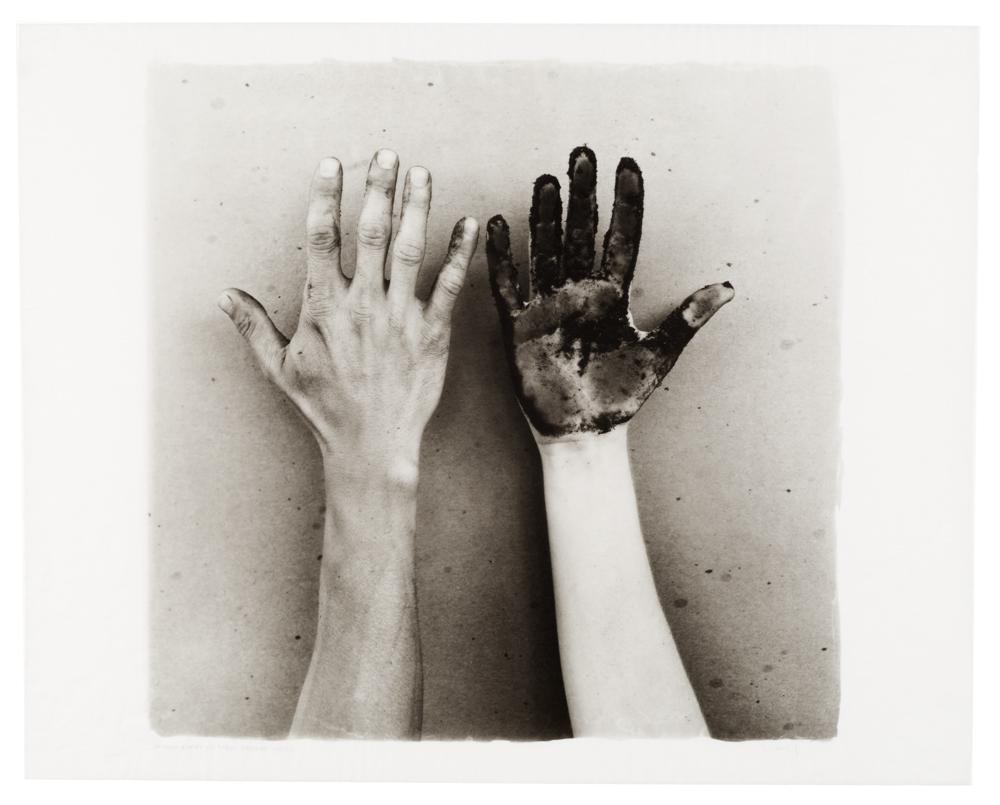 In memory of Wendy Snyder MacNeil, pioneering photographer and filmmaker
The Ryerson Image Centre (RIC) celebrates the 20th anniversary of the Scotiabank CONTACT Photography Festival with an exhibition of work by Angela Grauerholz, 2015 winner of the Scotiabank Photography Award. Alongside this is Annie MacDonell: Holding Still // Holding Together, a new commission by this Toronto-based multidisciplinary artist. Both exhibitions open on May 4, 2016, with a reception from 6 pm to 8 pm, and will be on view throughout the summer until August 21, 2016.
The Ryerson Image Centre (RIC) regrets to announce the passing of pioneering photographer and filmmaker Wendy Snyder MacNeil, who died at her home in Lincoln, Massachusetts on the afternoon of July 20, with her immediate family at her side. In 2007, the RIC became the custodian of MacNeil's archive, a donation the institution celebrated earlier this year with the exhibition and catalogue, The Light Inside: Wendy Snyder MacNeil, Photographs and Films.
"Wendy was a restless experimentalist, pushing formal boundaries in search of a truer, more humanistic, more direct engagement with her subjects, and with viewers of her work," wrote Paul Roth, Director of the Ryerson Image Centre, in the RIC catalogue that accompanied The Light Inside.

During her remarkably productive two decades as a photographer, MacNeil constantly strove to develop new approaches to documentary image-making and to extend the narrative range of photographic portraiture. She was awarded fellowships from the Guggenheim Foundation and the National Endowment for the Arts, and her work was widely exhibited and published: by the MIT Press, the Aperture Foundation, and the Los Angeles County Museum of Art, as well as in many anthologies and exhibition catalogues. Her remarkable platinum-palladium prints have been collected by museums including the Museum of Modern Art and the Metropolitan Museum in New York, the Museum of Fine Arts in Houston, TX, the Museum of Fine Arts in Boston, MA, and the Davis Museum at Wellesley College.

MacNeil was born in Boston, MA on October 15, 1943, the daughter of Dr. John C. Snyder and Virginia Ferry Snyder. Following three years in New York City, the family moved to Massachusetts in 1946; she graduated from Milton Academy in 1961, majored in history at Smith College, and in 1967 earned an MAT in Visual Studies from the Harvard Graduate School of Education, where she began her long career as a photographer and teacher.

MacNeil studied painting and drawing with the American artist Elizabeth Saltonstall while at Milton Academy, and first encountered photography during her graduate work, initially through workshops led by Bartlett Hayes, Director of the Addison Gallery of American Art, and Gordon ("Diz") Bensley, a faculty member in the Art Department at Phillips Academy in Andover, MA. Her excitement about this new medium led her to become a student of the noted photographer Minor White, in the Creative Photography Program which White had just established at MIT.

MacNeil began teaching in 1967 at Abbot Academy in Andover, MA, where she set up a new photography program; she remained at Abbot until 1973, when she was appointed Assistant Professor of Art at Wellesley College. She taught at Wellesley from 1973 to 1985, and also worked with her colleague Eugenia Parry to co-organize the symposium Photography Within the Humanities, in 1975. She joined the faculty of the Rhode Island School of Design in 1976, where she continued teaching until 2007. Students from her years at Abbot include photographers Francesca Woodman and Wendy Ewald, and photographers Natalia Almeda, Sally Gall, George Lange, Justin Kimball, Jon Miller and Christina Seely, as well as curator Sylvia Wolf, during her years at RISD.

The Ryerson Image Centre exhibition also saw the Canadian premiere of When the Ice Goes Out, MacNeil's latest film, which she co-directed with filmmaker Jeremy Leach. Excerpts from MacNeil's film work were also screened as part of the RIC exhibition, including Birthday (1990), Entre Chien et Loup (1993), Miss BlindSight/The Wingwall Auditions (2000), The Lost Bird (2003), and The Go Cart (2008).

MacNeil is survived by her husband, Ronald MacNeil, daughter Jazimina and son Noah, daughter-in-law Yuki Shibata, and brothers Don and Gordon Snyder, as well as their families. A memorial service will be held in August, near MacNeil's beloved summer home in Chesham, New Hampshire.