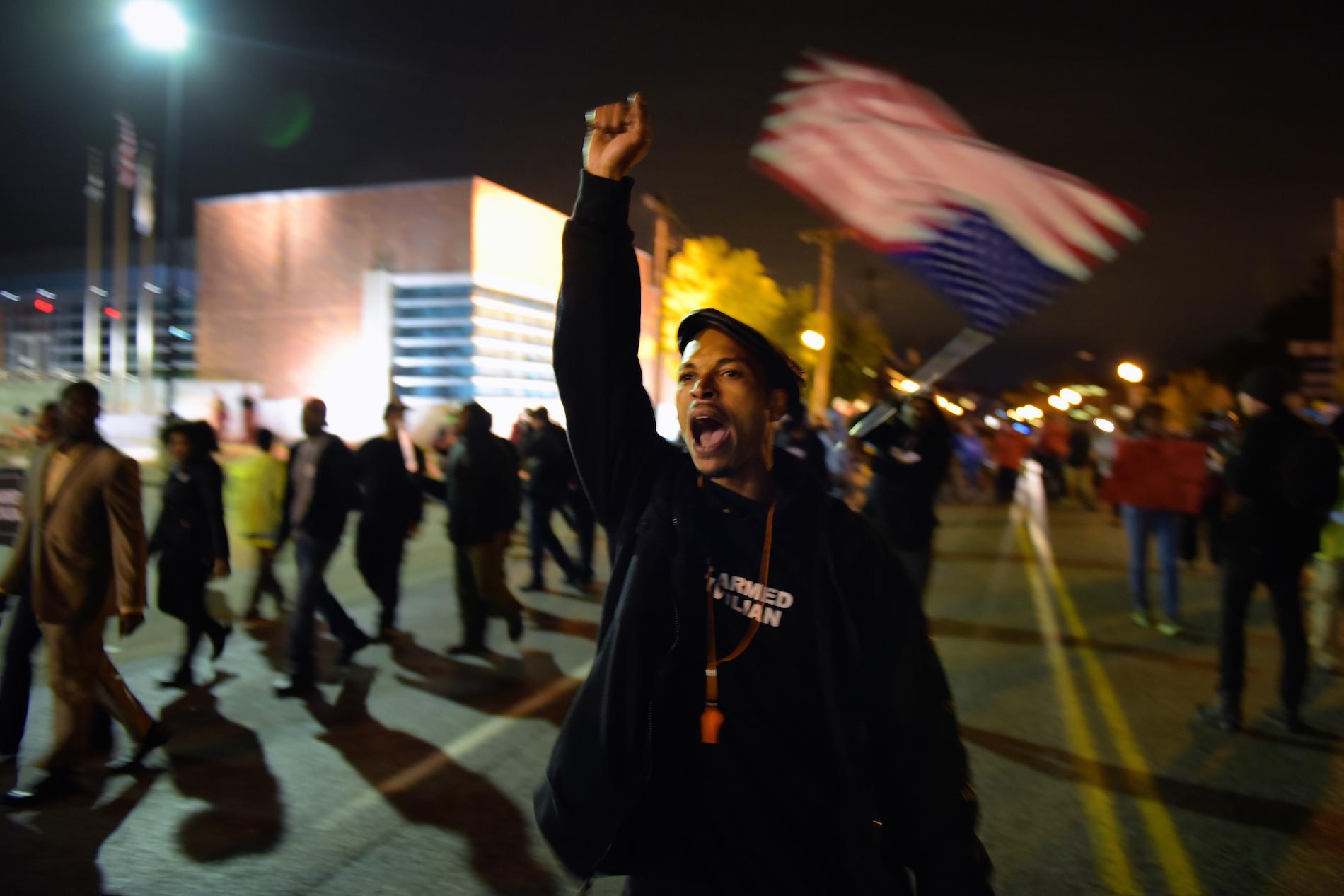 No Justice, No Peace: From Ferguson to Toronto opens at the Gladstone Hotel
This Black History Month, the Ryerson Image Centre (RIC) and Black Artist's Network Dialogue (BAND) team up to present No Justice, No Peace: From Ferguson to Toronto positioning photography at the forefront during an era of heightened global protests against systemic violence by police. No Justice, No Peace is part of Power to the People: Photography and Video of Repression and Black Protest, a season of exhibitions exploring the historical and ongoing struggles for justice between people of colour and police forces representing the state. Exhibition partner: Gladstone Hotel. Power to the People is generously supported by media sponsors Toronto Star and CBC Toronto.
WHAT: No Justice, No Peace: From Ferguson to Toronto
Featured artists: Zun Lee, Jalani Morgan, and Nation Cheong
Co-curators: Julie Crooks and Reese de Guzman

WHEN: February 2-26, 2017
Opening Event: February 2, 7-9pm

WHERE: Gladstone Hotel, 1214 Queen Street West

Also on view at the Ryerson Image Centre as part of Power to the People until April 9, 2017:

Attica USA 1971: Images and Sounds of a Rebellion: Including extraordinary photo-reportage alongside a range of popular art, this exhibition recounts the notorious 1971 insurrection at Attica Correctional Facility in western New York State, and the multivalent cultural response that followed. The exhibition is co-produced by Le Point du Jour (Cherbourg, France), with generous support at the RIC from The Robert Mapplethorpe Foundation, New York.

Birmingham, Alabama, 1963: Dawoud Bey/Black Star: Dawoud Bey's photographic portraits commemorating the victims of the 1963 bombing of the 16th Street Baptist Church in Birmingham, Alabama, are contextualized alongside photojournalistic prints from the RIC's Black Star Collection.

Adam Pendleton: My Education, A Portrait of David Hilliard: Revisiting a 1968 gun battle between California police and America's Black Panther Party, Adam Pendleton's video draws on eyewitness accounts to raise questions about an event that continues to reverberate deeply today. Community partner: TIFF.

From the Collection: Sister(s) in the Struggle: This edition of From the Collection features photographs culled from the RIC's Black Star Collection of photojournalism, showing Angela Davis and Kathleen Cleaver, leading female figures of the Black Panther Party.