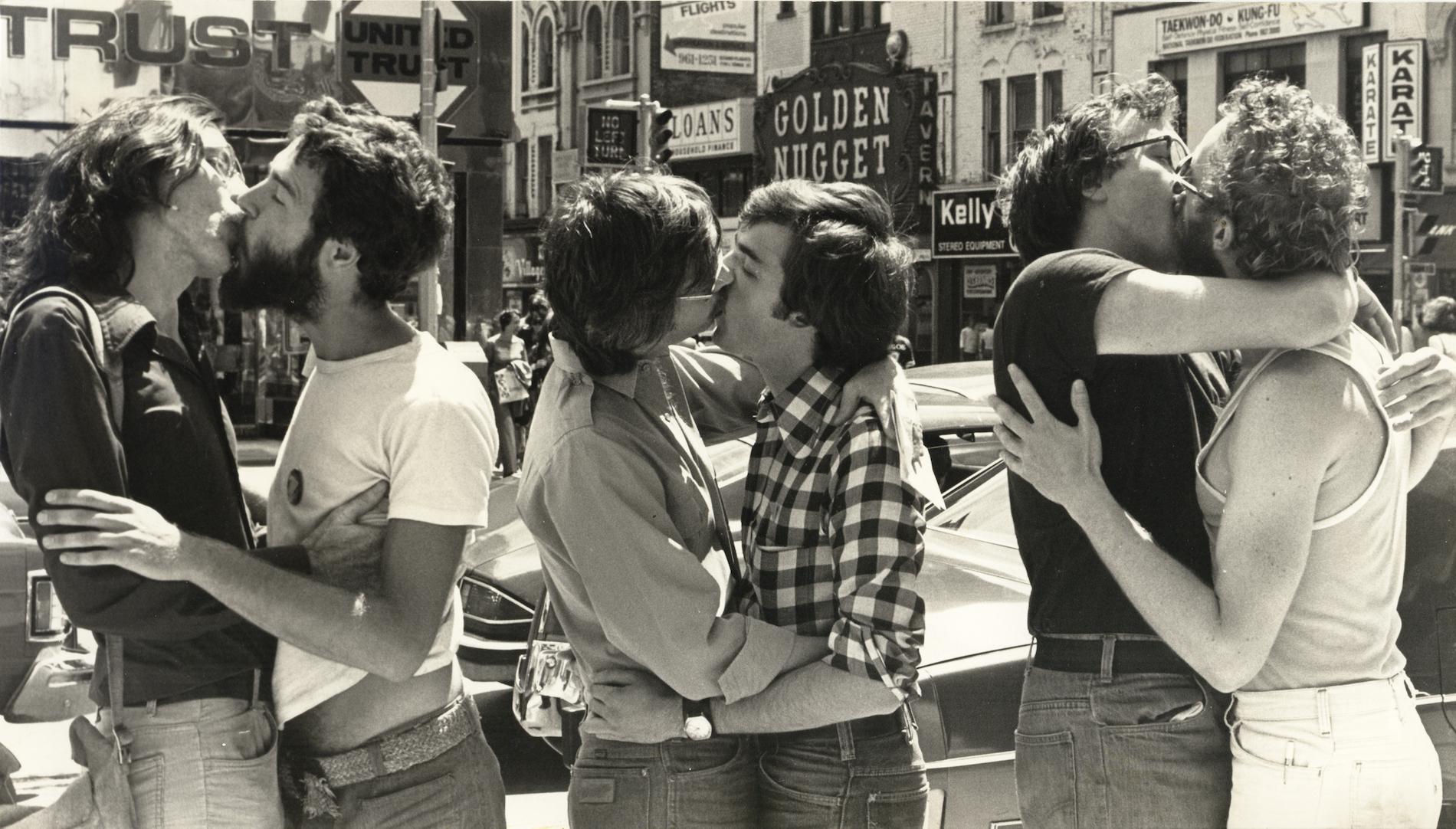 Ryerson Image Centre celebrates WorldPride 2014 with photography exhibitions that address queer identity
The Ryerson Image Centre (RIC), in celebration of WorldPride 2014 Toronto, explores queer identity this summer with What it Means to be Seen: Photography and Queer Visibility. Generously presented by TD Bank Group, the exhibition addresses the importance of visibility, long tied to the campaign for greater acceptance and understanding of the LGBTQ community.
"We are pleased to present this exhibition alongside other cultural affiliates of WorldPride 2014 Toronto," says Paul Roth, Director of the Ryerson Image Centre. "Photography has played a critical role in representing queer life, both privately and publicly, whether made from within, or by outsiders. The RIC is perfectly situated to host a critical inquiry into the medium and its historic relationship with LGBTQ identity. What it Means To Be Seen represents a rare opportunity for audiences to see photographs that are hidden from view or suppressed, and still little understood."

Guest curated by the Art Gallery of Ontario's Associate Curator of Photography Sophie Hackett, this exhibition examines public representation of queer people through photography, mass media, and activist publications. Visibility has undeniably increased over the last four decades, as have LGBT rights; and photography has played a key role in this. Drawing from Ryerson University's Black Star Collection and from prominent institutional holdings worldwide, the exhibition brings focus to the ways in which photographs—press images and snapshots, in particular—have helped to coalesce a sense of common experience and connection within gay communities. What it Means to be Seen will reveal how the medium has historically been used (and misused) to make queer people visible, collectively and individually.

Hackett is also the curator of Fan the Flames: Queer Positions in Photography, which will appear concurrently at the AGO. Fan the Flames features a group of artists whose work documents, questions and extends the practice of drag, often now seen as performance art. Featuring historical and contemporary works by Canadian and international artists, the exhibition explores the artists' sometimes playful views on fashioning identity through images.

Also on view at the RIC as part of WorldPride 2014 Toronto, Zanele Muholi: Faces and Phases addresses the representation of black lesbian and queer identity, focusing largely on post-apartheid South Africa. Muholi's ongoing series of large black and white photographs includes more than 240 portraits, of which 36 will be exhibited at the RIC. A social and political activist as well as an artist, Muholi endeavours to bring radical change to conventional perceptions of lesbian and transgender communities, who suffer from continuous attacks in South Africa. The exhibition is curated by Dr. Gae?lle Morel, Exhibitions Curator at the RIC.

Both What it Means To Be Seen: Photography and Queer Visibility and Zanele Muholi: Faces and Phases will be on view at the Ryerson Image Centre from June 18 to August 24, 2014.