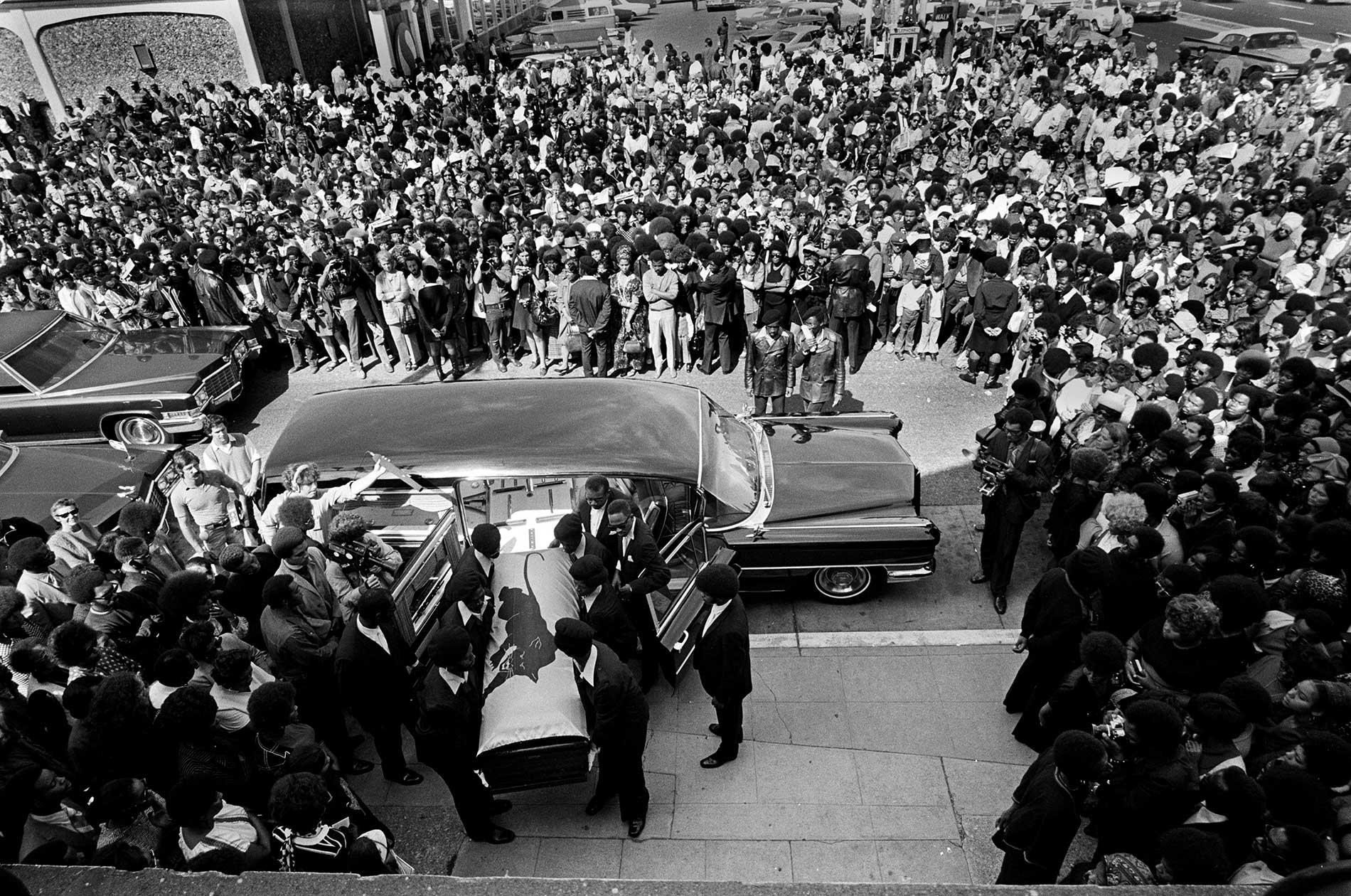 Power to the People: Photography and Video of Repression and Black Protest
This winter, the Ryerson Image Centre (RIC) and Black Artist's Network Dialogue (BAND) team up to present a season of shows titled Power to the People: Photography and Video of Repression and Black Protest. These exhibitions explore the historical and ongoing struggle for justice between people of colour and police forces representing the state. On view from January 18 to April 9, 2017, the RIC presents Attica USA 1971: Images and Sounds of a Rebellion; Birmingham, Alabama, 1963: Dawoud Bey/Black Star; Adam Pendleton: My Education, A Portrait of David Hilliard; and From the Collection: Sister(s) in the Struggle.
The season launches with a reception on Wednesday, January 18, from 6:00 to 8:00 pm. Following this, from February 2 to 26, BAND presents No Justice, No Peace: From Ferguson to Toronto at the Gladstone Hotel.
In 1971, amid great political unrest in the United States, including repression of the Black Panther Party and mass opposition to the Vietnam War, 2,200 inmates at the Attica Correctional Facility rebelled in demand of civil rights and better living conditions. Following failed negotiations, New York state police violently regained control of the prison, resulting in the deaths of 42 detainees and correctional officers. From the revolt's outset, the inmates gave selected observers and journalists unusual access to film and photograph the prison and uprising. Attica USA 1971 presents these still and moving images, offering extraordinary insight into the American incarceration system and the country's fraught politics of race and power. This exhibition is curated by Philippe Artieres with Le Point du Jour (Cherbourg, France), and generously supported at the RIC by The Robert Mapplethorpe Foundation, New York.
Curated by Gaelle Morel, Birmingham, Alabama, 1963 explores this famous flashpoint in American history. Portraits by American photographer Dawoud Bey commemorate the six young victims of the notorious Ku Klux Klan bombing of the 16th Street Baptist Church in Birmingham, Alabama. Alongside this artistic act of remembrance, a selection from the RIC's Black Star Collection of photojournalism provides historical context for the bombing, recounting the political and social turmoil that placed this U.S. city, and the burgeoning American Civil Rights Movement, in the international media spotlight during the months leading up to the explosion.
On the RIC's Salah J. Bachir New Media Wall, Adam Pendleton's My Education, A Portrait of David Hilliard takes viewers to the site of a fatal 1968 gun battle between Black Panther Party activists and the police of Oakland, California. The video draws on Hilliard's eyewitness account to raise questions about an event that continues to reverberate deeply today. This exhibition is guest curated by Andrea Picard and presented in conjunction with community partner, TIFF.
Featuring the work of artists Zun Lee, Jalani Morgan and Nation Cheong, No Justice, No Peace: From Ferguson to Toronto positions photography at the forefront during an era of heightened global protests against systemic violence by police. All are socially-conscious photographers whose images evoke the pan-geographic urgency with which their black subjects demand to be seen and heard. Co-curated by Julie Crooks and Reese de Guzman, this exhibition will be on view at BAND's pop-up gallery at the Gladstone Hotel from February 2 to 26, 2017.
Power to the People: Photography and Video of Repression and Black Protest is co-presented by BAND with generous support from media sponsors, Toronto Star and CBC Toronto.