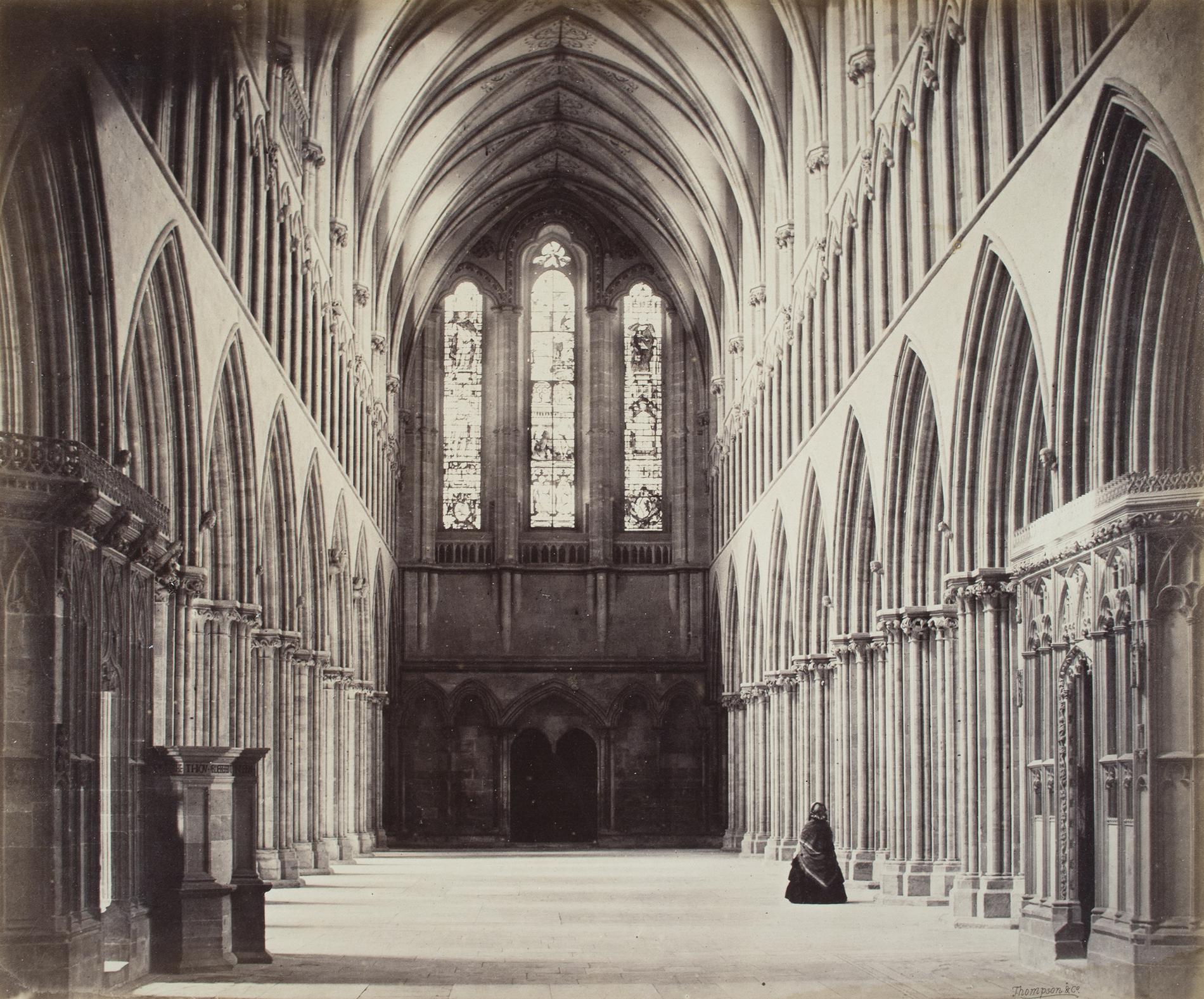 Introducing the Francis Bedford Research Collection
Assembled over more than two decades by Toronto-based architectural photographer and collector Steven Evans, this collection encompasses the life's work of Francis Bedford (1815–1894), one of the pre-eminent English architecture and landscape photographers of the 19th century.
Ranging from the mid-1840s to 1870, the collection includes more than 1,200 individual photographs in a variety of formats, six expansive albums and 44 publications with original tipped-in photographs and lithographs, and related ephemera. These multi-faceted holdings allow for an in-depth exploration of Bedford's photographic practice.
Bedford was the son of a prominent ecclesiastical architect and he was first trained as an architectural draughtsman. He became a highly respected specialist in lithographic and chromolithographic reproductions before turning to photography.
He took up photography around 1852 as an aid to his lithography work, but it didn't take him long to develop into an accomplished photographer. From the 1860s through the 1880s, Bedford's technically-unrivalled architectural and topographic photographs were published and widely distributed in sets of stereographs, view books, publications, and personal albums.
Beginning in 1859, Bedford travelled extensively throughout Wales and England with his camera, shooting architectural images as well as picturesque landscapes and scenes of every life. Bedford was a master at recreating depth in his photographs; he had an acute sense of how to utilize foreground and background and he often employed compositional devices to move the viewer's eye through his images.
Throughout the late 1850s and early 1860s, Francis Bedford received a number of prestigious photographic commissions from Queen Victoria, including studio documentation of the Royal Collection at Marlborough House (1854), and architectural and city views of Prince Albert's birthplace Coburg, Bavaria (1857) and Gotha, Bavaria (1858), gifts to Albert from the Queen. Most famously, in 1862 Bedford was made the official photographer on the Prince of Wales' four-month tour of the Near and Middle East, making him the first photographer to accompany a royal tour.
While this collection celebrates Bedford's impressive achievement as a leading architectural and landscape photographer, it also offers insights into the inner workings of a 19th-century photography business — from the process of image-making and printing, to commercial dissemination and subject variation. Bedford's commercial partnership with the firm of Catherall & Prichard ensured his work was printed and disseminated widely from the early 1860s through the 1880s. Scarce early photographs, variant prints from the same negatives, examples of numerous stereographic formats, view albums and rare sales catalogues in this collection offer an unparalleled resource for understanding the working methods of this accomplished early photographer.
The Francis Bedford Research Collection was purchased with generous support from The Schulich Foundation, Toronto, Canada.