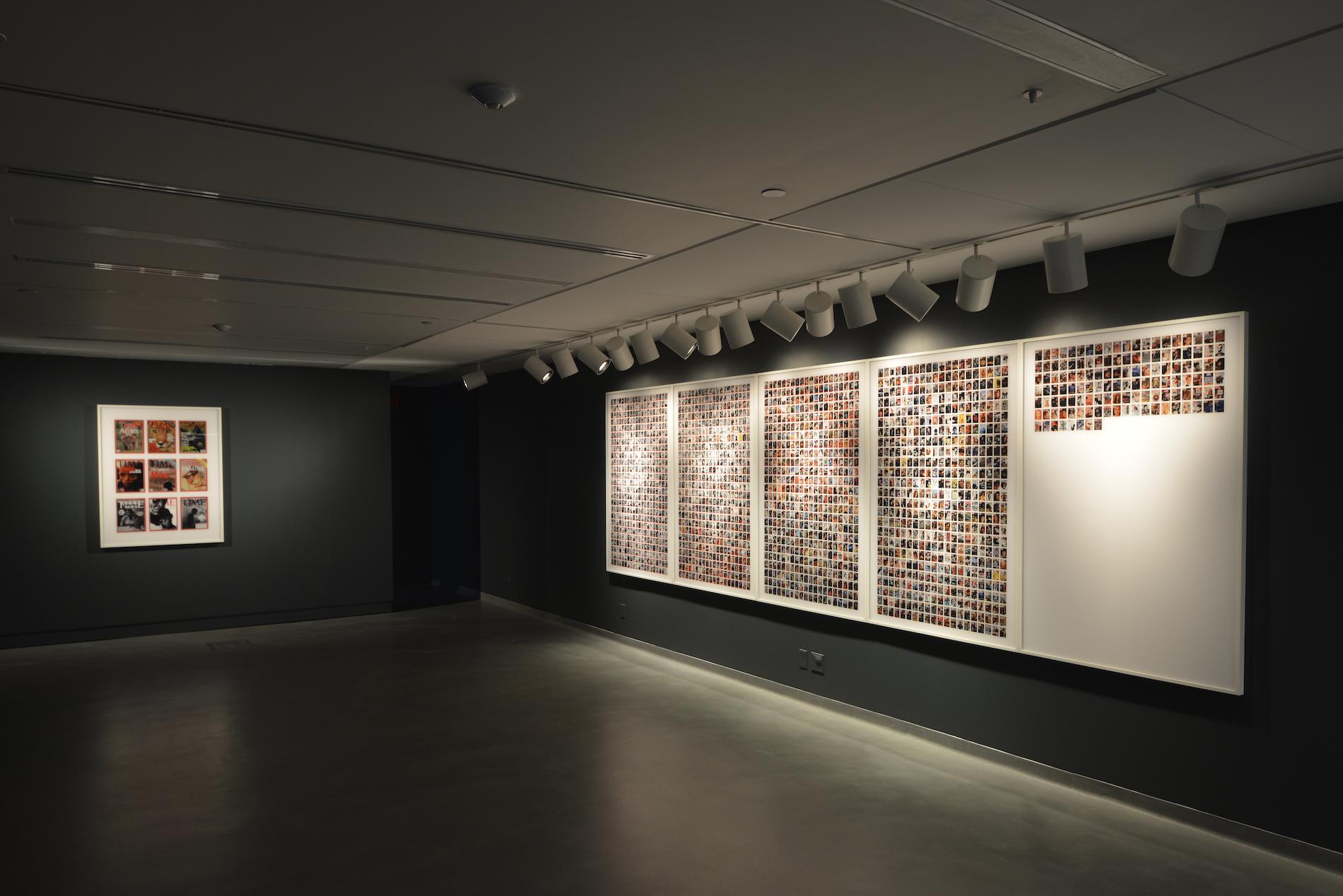 Alfredo Jaar discusses his recent work at Kodak Lecture in Toronto
The Ryerson Image Centre and the School of Image Arts are pleased to present Chilean-born New York-based artist, architect, and filmmaker Alfredo Jaar in a Kodak Lecture entitled It is Difficult, in which he will discuss his most recent projects around the world. The Kodak Lecture will take place on Thursday, February 28, 2013, 7:00 p.m., at Ryerson University, 350 Victoria Street, LIB-72. The Kodak Lecture: Alfredo Jaar It is Difficult complements the exhibition Alfredo Jaar: The Politics of Images curated by Dr. Gaelle Morel, currently on view at the Ryerson Image Centre.
Alfredo Jaar will represent Chile with a major new site-specific installation at the 55th Venice Biennale, June 1–November 24, 2013. He has created more than sixty public interventions around the world, and in 2012, he completed two important public commissions: The Geometry of Conscience, a memorial located next to the newly opened Museum of Memory and Human Rights in Santiago de Chile; and Park of the Laments, a memorial park within a park sited next to the Indianapolis Museum of Art. Well-known for his 6-year long The Rwanda Project about the 1994 Rwandan genocide, he has also made public intervention works The Skoghall Konsthall, a one-day paper museum in Sweden, an early electronic billboard intervention A Logo For America, and The Cloud, a performance project on both sides of the Mexico-USA border. A major retrospective of Jaar's work took place in summer 2012 at three institutions in Berlin: Berlinische Galerie, Neue Gesellschaft fu?r bildende Kunst e.V. and the Alte Nationalgalerie.

"Jaar explores the public's desensitization to images and the limitations of art to represent events such as genocides, epidemics, and famines. His work bears witness to military conflicts, political corruption, and imbalances of power between industrialized and developing nations. Subjects addressed in his work include the holocaust in Rwanda, gold mining in Brazil, toxic pollution in Nigeria, and issues related to the border between Mexico and the United States." (PBS, Art 21)

Alfredo Jaar has participated in the Biennales of Venice (1986, 2007, 2009), Sa?o Paulo (1987, 1989, 2010) as well as Documenta in Kassel (1987, 2002). Important individual exhibitions include the New Museum of Contemporary Art, New York City; Whitechapel, London; the Museum of Contemporary Art, Chicago; the Museum of Contemporary Art, Rome; and Moderna Museet, Stockholm.

More than fifty monographic publications have been published about Alfredo Jaar's work. He became a Guggenheim Fellow in 1985 and a MacArthur Fellow in 2000. In 2006 he received Spain's Premio Extremadura a la Creacio?n.

Alfredo Jaar: The Politics of Images curated by Dr. Gaelle Morel, exhibitions curator at the RIC, addresses political concerns and the relationship between ethics and aesthetics. In his works Searching for Africa in Life (1996) and From Time to Time (2006), Jaar displays covers of news magazines to analyze the lack of visibility and the visual cliche?s about Africa disseminated in Western culture. The artist's three-channel video We Wish to Inform You That We Didn't Know (2010), his most recent project on the genocide in Rwanda, acts as an epilogue to The Rwanda Project, 1994-2000, a series of twenty-five artworks developed to critique the world's indifference and inaction to that mass murder. Alfredo Jaar: The Politics of Images will be on view in the Ryerson Image Centre University Gallery until April 14, 2013.