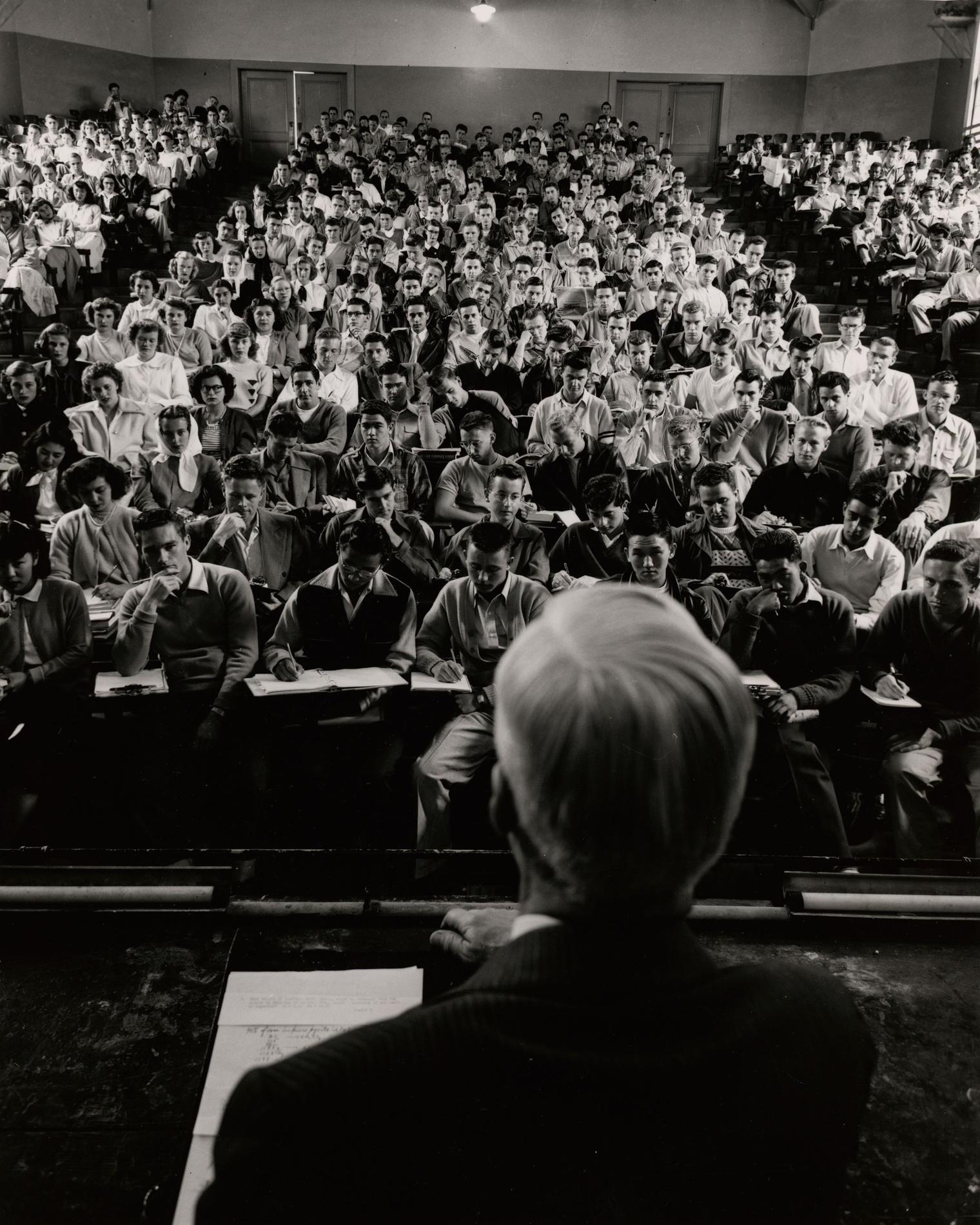 Photography Historians: A New Generation? Ryerson Image Centre Symposium
The fourth Ryerson Image Centre Symposium takes a new twist by inviting emerging photo-historians to engage in dialogue with renowned scholars. This rising group of young academics from universities worldwide will share their current research in the history of photography with participants and audience alike. The Symposium is free and open to the public, and will take place from March 26 to 28, 2015 at Ryerson University's School of Image Arts (122 Bond Street, IMA-307).
"We are excited to host these promising scholars alongside some of the most established experts in photographic history," says Paul Roth, Director of the Ryerson Image Centre. "Our symposium gives us the opportunity to continue engaging students, recent graduates, scholars and an interested public with the newest research and dialogue in the field."

By bringing together up-and-coming and leading scholars, this conference aims to reveal how contemporary inquiry in photography sits within—and departs from—established traditions. Taking place over two and a half days, the Symposium will include lectures and panel discussions, beginning with a keynote address by Dr. Franc?ois Brunet (Professor, Art et Litte?rature des E?tats-Unis, Universite? Paris Diderot) on March 26 at 6:00pm.

Participants also include: Dr. Estelle Blaschke (ECAL, Lausanne, Switzerland); Professor Larry J. Schaaf (University of Oxford, UK); Dr. Gabrielle Moser (OCAD University, Toronto); Dr. Mazie M. Harris (J. Paul Getty Museum, Los Angeles, USA); Dr. Doug Nickel (Professor, Brown University, Providence, USA); Ellen MacFarlane (Princeton University, Princeton, USA); Professor Marta Braun (Ryerson University, Toronto), among others.

The Symposium is organized by the Ryerson Image Centre with generous support from Ryerson University's School of Image Arts. Seating is limited; attendees are encouraged to arrive early.