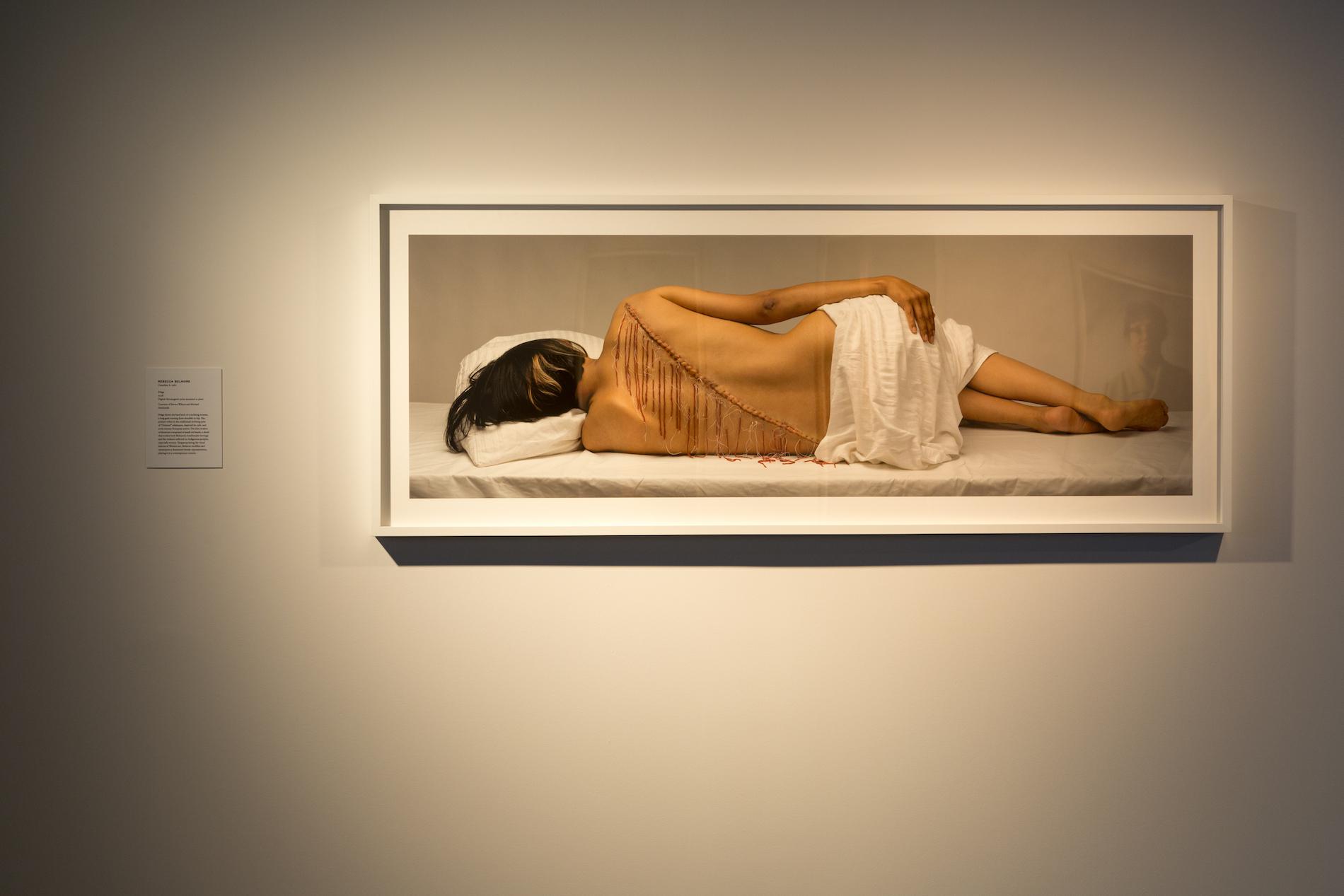 Rebecca Belmore announced as first speaker of the Howard and Carole Tanenbaum Lecture Series
The Ryerson Image Centre is pleased to announce artist Rebecca Belmore as the first speaker of the Howard and Carole Tanenbaum Lecture Series, formerly known as the Kodak Lecture Series. Belmore (Anishinaabe) is a member of the Lac Seul First Nation whose work currently appears alongside six other artists in Anti-Glamour: Portraits of Women at the Ryerson Image Centre. The lecture is free and open to the public and will take place on February 25, 2015 at 7:00pm in RCC-204 (Ryerson University, Rogers Communication Centre, 80 Gould Street).
Rebecca Belmore is an artist currently living and working in Montreal. Through a variety of media, including performance, sculpture, video and installation, she confronts Canada's continued colonial impact on First Nations peoples. Through her practice, she subverts both historical and contemporary power structures to release and empower her community through art. Belmore was the winner of the Governor General's Award in Visual and Media Arts (2013) and the recipient of an honorary doctorate from the Ontario College of Art and Design University in 2005.

The continuation of the acclaimed and long-standing lecture series in photography and image arts was made possible by a gift from Howard and Carole Tanenbaum in 2014. Ms. Tanenbaum, who made the generous gift to the RIC in celebration of her husband's 70th birthday said, "I wanted the gift to reflect Howard's connection to the institution he spent so much time and energy helping to create. We're delighted to support the lecture series as part of the ongoing energy of the RIC."

While the lecture series has had several names, since 1986 it has been sponsored by Kodak Canada and known as the Kodak Lecture Series. Through the years more than 235 photographers, filmmakers, media artists, photo-historians, and curators have addressed Toronto audiences on the Ryerson campus, including such seminal figures as photojournalist W. Eugene Smith—the first speaker—and Berenice Abbott, Stan Brakhage, William Eggleston, Robert Frank, Sally Mann, Michael Snow, Thomas Struth, and John Szarkowski, among many others.

The Howard and Carole Tanenbaum Lecture Series is presented by the Ryerson Image Centre in partnership with Ryerson University's School of Image Arts. Seating is limited; attendees are encouraged to arrive early.