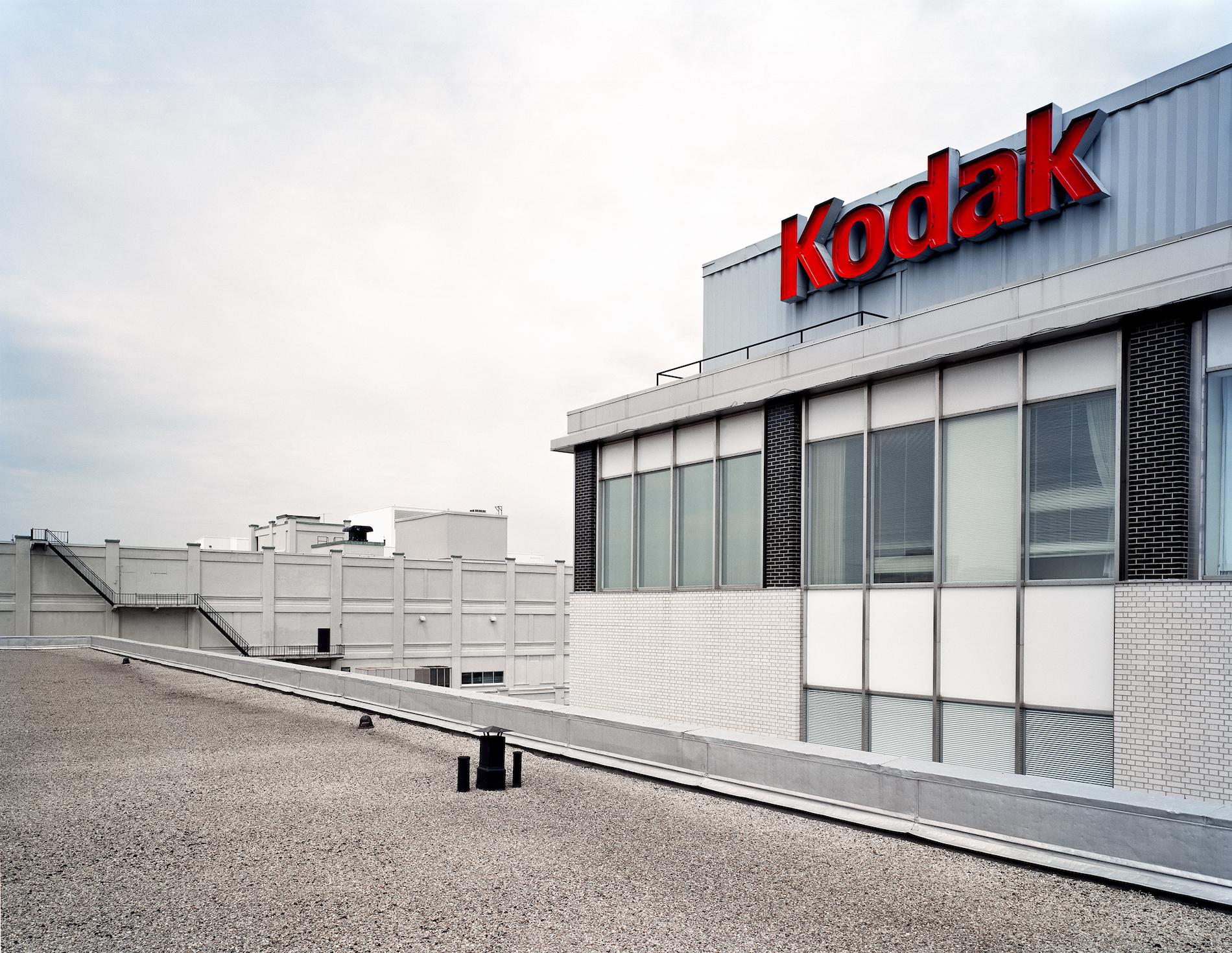 The Ryerson Image Centre focuses on documentary photography with four new exhibitions
The Ryerson Image Centre (RIC) will mark its 2014 winter season with the opening of Robert Burley: The Disappearance of Darkness and three other exhibitions, including Phil Bergerson: Emblems and Remnants of the American Dream, Pierre Tremblay – Black Star Subject: Canada and Elisa Julia Gilmour: Something in Someone's Eye.
Through the use of documentary photography and film, each exhibition examines a transforming cultural landscape. The public opening reception will take place on January 22, 2014, 6 - 8 p.m.
Curated by Dr. Gaelle Morel, Robert Burley: The Disappearance of Darkness speaks to what Maclean's describes as "an elegy for the strange death of film," and includes text and images that record "a world that dissolved in a swirl of ironies and incidents..." Burley's large-format colour prints record the abrupt breakdown of the film photography industry and allude to the major economic impact caused by the shift from analogue photography to digital technology. His work strikes a subtle balance between the commemoration of now obsolete film-based photography materials and the celebration of cutting-edge visual technology, including the re-appropriation of videos and photographs found on the Internet. The exhibition is generously supported by the Canada Council for the Arts.

Guest curated by David Harris, Phil Bergerson: Emblems and Remnants of the American Dream features photographs taken during dozens of extended road-trips across the United States, in search of the 'American Dream.' Drawing upon the social landscape tradition, Bergerson found his material amid the melancholic detritus of the contemporary city; in modest store window displays, hand-painted murals, graffiti, and crudely-made signs. The sumptuous colour photographs elicit a sense of both wonderment and disquiet, and ultimately a yearning for order and meaning.

Guest curated by Don Snyder, Pierre Tremblay – Black Star Subject: Canada displays every one of the 1,853 photographs filed under "Canada" in the Black Star Collection. This includes images of agriculture, mining and industry, of every province and all major cities, images of Prime Ministers from Mackenzie King to John Turner; images of a nation undergoing unprecedented growth, defining itself in an era that led inevitably to globalization.

All three exhibitions will be on view at the RIC from January 22 to April 13, 2014.

On view in the student gallery, Elisa Julia Gilmour: Something in Someone's Eye presents a series of four cinematic portraits alternating between subtle movement and photographic stillness. With the use of the now-discontinued colour reversal Kodak Ektachrome film stock as source material, the transient nature of celluloid film mirrors the ephemeral nature of the subject's gaze. Through the progressive destruction of the film as it continues to play, the work brings life to a subject matter that will eventually cease to exist. This exhibition will be on view until March 2, 2014.