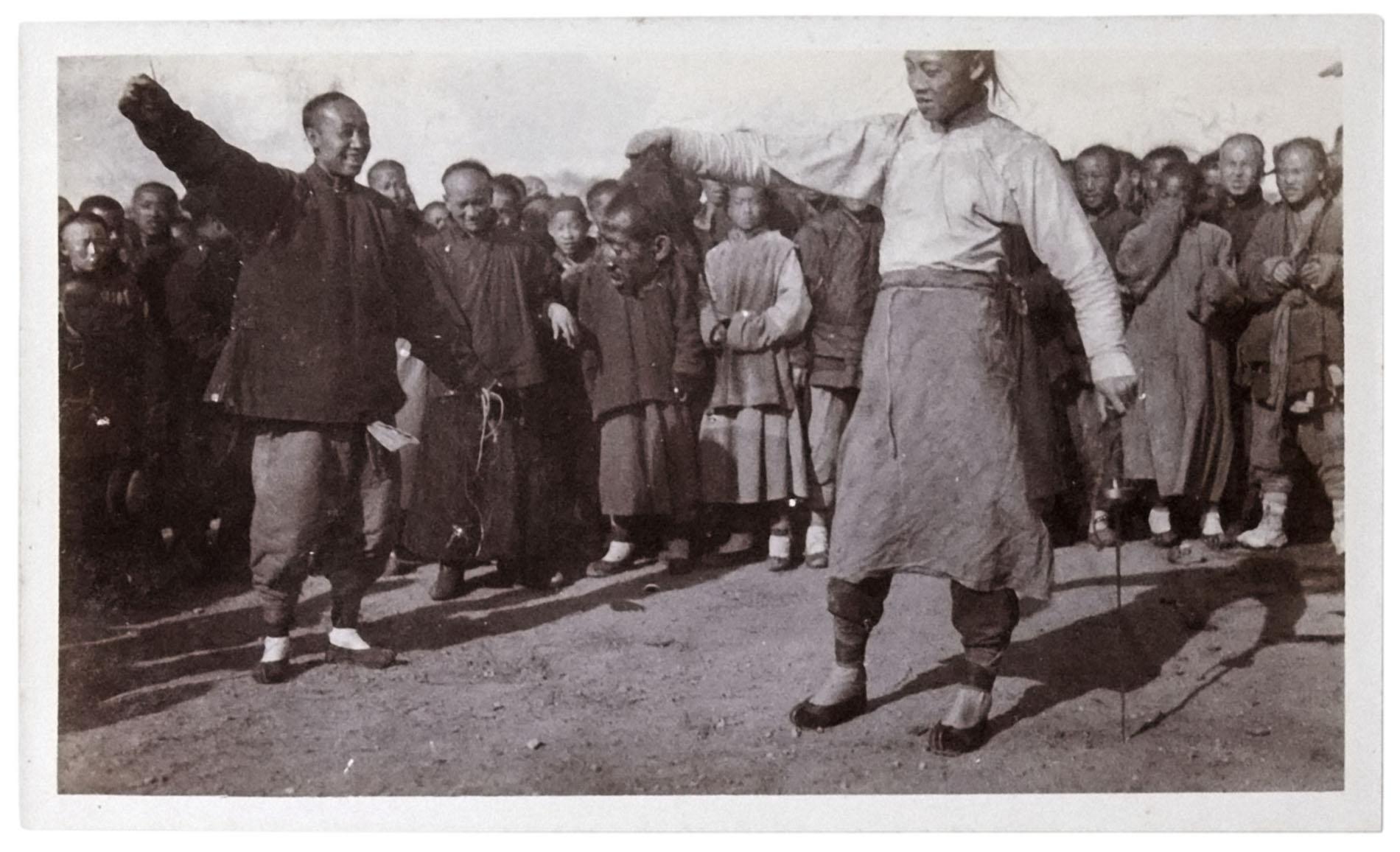 The Ryerson Image Centre marks the centennial of The Great War with three exhibitions
To mark the centennial of World War I, the Ryerson Image Centre is proud to present DISPATCH: War Photographs in Print, 1854-2008. DISPATCH explores the representation of conflict in the western press, tracing war photography's evolution through changing historical contexts, aesthetic priorities and editorial practices over 150 years.
Alongside this major exhibition, the RIC presents two contemporary video works that address the relationship between war and technologies of representation: Serious Games I – IV, by German artist Harun Farocki, who passed away suddenly this July; and Drone Wedding, a newly commissioned work by acclaimed Toronto artist collective Public Studio. All exhibitions open on September 17, with a public reception from 6pm to 8pm.
DISPATCH: War Photographs in Print, 1854-2008
September 17 to December 7, 2014
From Roger Fenton's collodion-plate Crimean War photographs (1853–1856) to Luc Delahaye's images of recent conflicts in Afghanistan (2001–present), the photographic representation of war has evolved dramatically in the Western press over the past 150 years. By comparing original prints with their reproductions in magazines, and other modes through which visual news is disseminated, DISPATCH reveals that taking a shot is only one step in the process of illustrating war. Picture editors and art directors have always selected, cropped and sequenced war photographs to suit the particular needs of their publications and readership. This exhibition views these photographs not as windows to the world, but as representations determined by changing editorial figures, aesthetic priorities and historical contexts.

Join DISPATCH curator Dr. Thierry Gervais in conversation with featured photographer Louie Palu on October 1 at 6:30pm at the Ryerson Image Centre.

Harun Farocki: Serious Games I – IV
September 17 to December 7, 2014
Also on view is film and video work by artist Harun Farocki, which the New York Times has called "almost too interesting to be art." Since the late 1960s, Harun Farocki has created subversive films and videos integrating his own material with footage appropriated from diverse sources, including mass media, security cameras and political propaganda. His critically-lauded essay films, which often address war and technology, are said to promote critical paranoia and encourage the viewer to taker a closer look at what the media represents as truth. Farocki's Serious Games I–IV (2009–10) explores the use of virtual reality and gaming technology in U.S. military recruitment, training and after-action therapy, revealing fundamental links between technology and violence in a time of war.

Ryerson Image Centre
Fall Exhibitions 2014

Public Studio: Drone Wedding
September 17 to December 7, 2014
Salah J. Bachir New Media Wall
In their ongoing investigation of the everyday impact of warfare, Toronto artist collective Public Studio (Elle Flanders and Tamira Sawatzky) uses drone technology to provoke conversations about surveillance and conflict. Mechanized apparatuses visually record millions of images every day, documenting people's lives, often without their awareness or permission. While surveillance has existed for some time, improved technology has led to greater consequences: targeted killing, collateral damage and the death of privacy. A catastrophic sequence of events often begins with a single image.

Join the artists and curator Dr. Gaelle Morel for an exhibition walk-through on October 22 at 6pm.