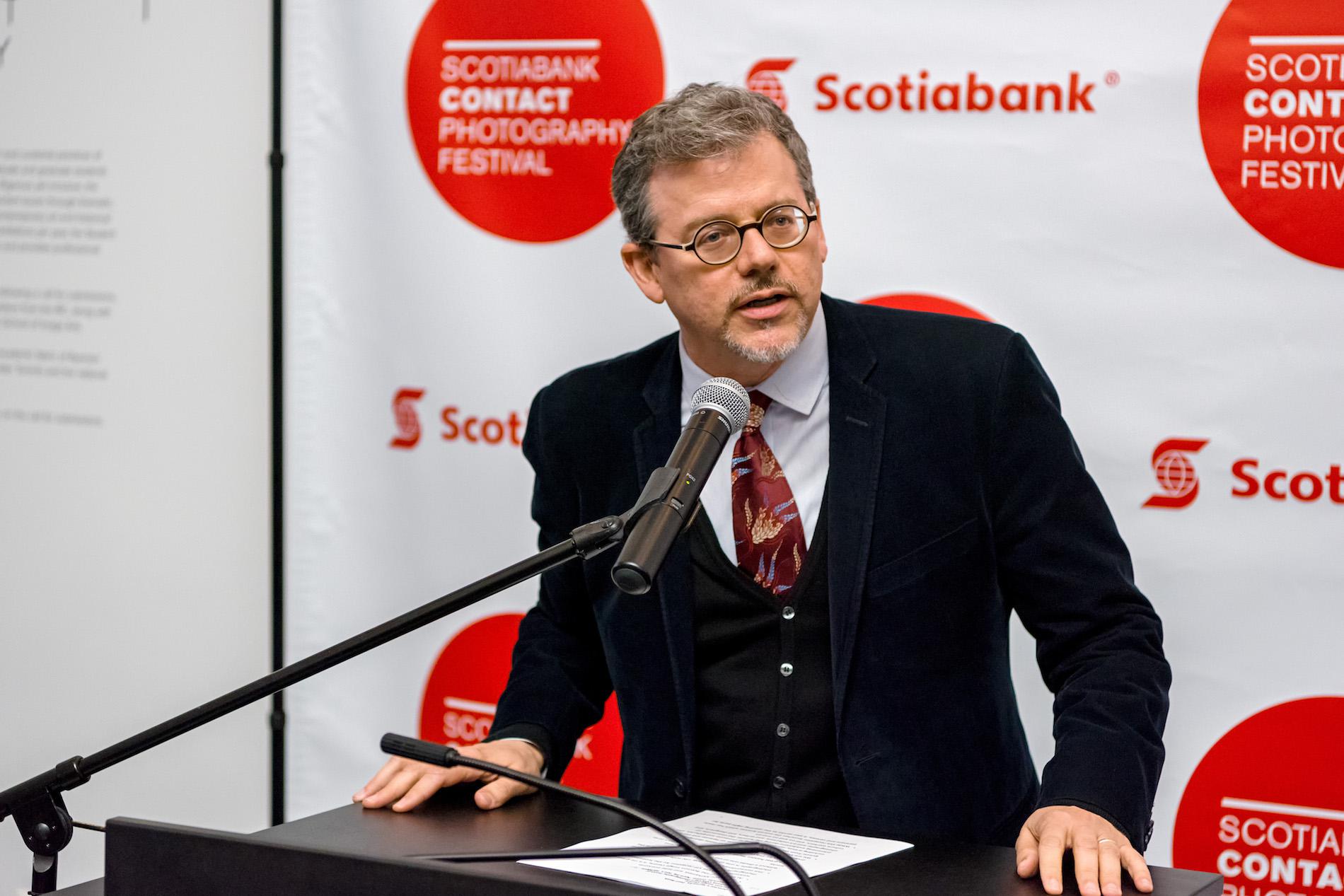 Paul Roth appointed Director of Ryerson Image Centre
Mohamed Lachemi, provost and vice president academic at Ryerson University, is pleased to announce the appointment of Paul Roth as the new director of the Ryerson Image Centre (RIC). The appointment is for a five-year term beginning autumn 2013. Paul Roth brings to the Ryerson Image Centre more than 25 years experience with some of the most important photography collections in North America. Most recently, he was senior curator and director of photography and media arts at the Corcoran Gallery of Art in Washington D.C., where he served two tenures in different capacities over 16 years. He has held positions at the National Gallery of Art in Washington and at the Center for Creative Photography in Arizona. Roth also served as executive director of The Richard Avedon Foundation in New York, where he led one of the most successful single-artist photography auctions in history.
"It is my pleasure to welcome Paul Roth to the director role at the Ryerson Image Centre," said Lachemi. "Paul's expertise is extensive and under his leadership the RIC will continue to build bridges into the international community, present thought-provoking public exhibitions, and provide opportunities for our students and faculty."
At the Corcoran Gallery of Art, Roth organized and co-organized such major exhibitions as Richard Avedon: Portraits of Power (2008), and Sally Mann: What Remains (2004), and, at the National Gallery of Art, I…Dreaming: The Visionary Cinema of Stan Brakhage (2002). Since 1990, he has helped realize more than 70 museum exhibitions and film programs. He is the author of numerous books and monographs, including, most recently, the five-volume survey Gordon Parks: Collected Works (2012) and War Games: David Levinthal (2013). In addition, Roth has helped organize the archives of photographers as Robert Frank, Richard Avedon, Garry Winogrand, and Edward Weston.
"My interest in leading Ryerson Image Centre is multifaceted," said Roth. "As a young institution with deep roots in an established and successful photography department, RIC has the opportunity to grow ambitiously. The RIC engenders a real opportunity to combine scholarship and populism—to encourage and support serious research while also providing a platform for smart exhibitions that appeal to a broad range of public interests. I look forward to working with the institution's great staff and Advisory Board and with Ryerson's dedicated faculty to help advance RIC's focus on lens-based media as a discipline, as a profession, and as a democratic art that allows viewers a window into new worlds."
Roth is well acquainted with the RIC, its mission, staff and affiliated faculty. In 2009, he worked with photographer and Ryerson alumnae Edward Burtynsky to exhibit and publish his series Oil at the Corcoran, in an exhibition and monograph that received international honours. Two years later, he participated in the RIC's Burtynsky symposium on the occasion of that show's 2011 Toronto copresentation by Ryerson Image Centre and the Royal Ontario Museum. More recently, he has served as a project research fellow studying the Black Star Collection's holdings documenting the legendary Vietnam War protests at Chicago's 1968 Democratic National Convention. He has followed the construction of the Image Arts Building and the development of the Ryerson Image Centre's collections and exhibition program.
Doina Popescu, founding director of the RIC, will become a distinguished visiting fellow at Ryerson University, working on special projects with Roth and Provost Lachemi. Popescu said, "I am thrilled that Paul Roth will lead the Ryerson Image Centre into the future. His skills, history, experience, and passion will take the Ryerson Image Centre into a new era that will see a further deepening and growth of the mandate. I look forward to working with him throughout his directorship at the RIC."
Stephen Bulger, chair, RIC Advisory Board, said, "On behalf of the RIC Advisory Board, we welcome Paul Roth as Director of Ryerson Image Centre. We are excited to have him on the team and are confident that he will continue to advance the Ryerson Image Centre's mission of collecting, exhibiting, and research, and steward a thoughtful slate of photography and media arts programming."