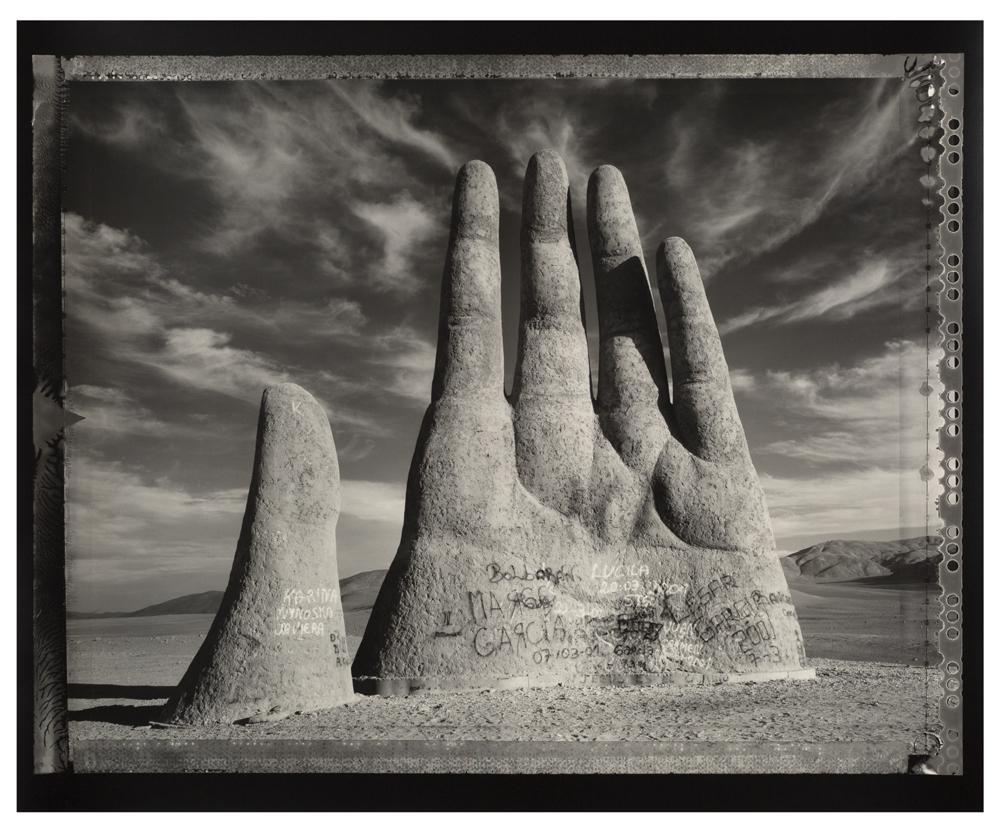 In memory of artist Elaine Ling
The Ryerson Image Centre (RIC) regrets to announce that Toronto-based physician and artist Elaine Ling passed away on Monday, August 1. In 2002, Ryerson University acquired a selection of Ling's photographs, marking the beginning of a lasting relationship between the artist and what would later become the RIC, now home to a body of work spanning her career. Thanks to an endowment by the artist, the RIC also awards the Elaine Ling Research Fellowship annually to a masters-level student in pursuit of scholarship related to photography.
Upon receiving a second donation of Ling's work in 2014, RIC Director Paul Roth wrote, "This new acquisition will allow us to represent Elaine's whole career for students, researchers, and audiences into the future. She's photographed around the world, and her images of ancient architecture, monuments, and totems are extraordinarily descriptive and beautiful."

In her fourth year of Medical School, Ling did a three-month elective in northern Ontario working with First Nations people. This experience proved to change her life, as she found herself drawn to their unique art and culture. She went on to practice medicine among various First Nations people in Canada, as well as across the world in Abu Dhabi and Nepal, whilst maintaining her primary practice in Ajax, Ontario. Ling loved medicine and photography, and often said they tied together in many ways.

This was the start of Ling's journey as a photographer. She travelled the globe, photographing stones, nature, and people of the world. Her works are displayed internationally in France, Belgium, Germany, Denmark, Portugal, Italy, Cuba, and the United States. In Canada, her works are in the collections of the National Gallery of Canada, the Royal Ontario Museum, the Art Gallery of Ontario, Ryerson Image Centre, and the Canadian Museum of Contemporary Photography. Ling's tireless and singular focus resulted in acclaimed publications: Mongolia – Land of the Deer Stone, Talking Stones, Cuba Chronicles, and Cuba Rooms. One of her final projects was an exquisite portfolio of platinum prints of Baobab trees photographed from around the world. Her works can be viewed on her website at www.elaineling.ca

Ling was born on December 19, 1946 in Hong Kong. She was the eldest child of Shelton and Margaret Pong and came to Canada at the age of nine with her family. She graduated from the University of Toronto with a BSc. in Biological and Medical Sciences and subsequently entered second year of Medical School at U of T. She graduated in 1974 and pursued Family Medicine.
Apart from photography, Ling was a talented musician. She grew up playing the piano, baritone, oboe and guitar, but her true love was for the cello. She played in Orchestra Toronto and had regular quartet sessions with friends. She supported the Toronto Symphony Orchestra and sponsored cellists for the Toronto Summer Music Festival.

Ling was also an avid tennis player, hiker, kayaker, cross-country skier, and lover of the outdoors.
Two years ago, Ling was diagnosed with stage four lung cancer. Though she faced a difficult battle, she lived her remaining days with the same spirit and fervor that Ling is best known for. She fought tirelessly until the end and her love for life never diminished.

She will be deeply missed by her mother, Margaret, her brother, Ed and his family, Amy, Jonathan (Vivian), Karyn (Joe, Zack, Lucas, & Abby) and Jessica, and finally, by her partner, John.