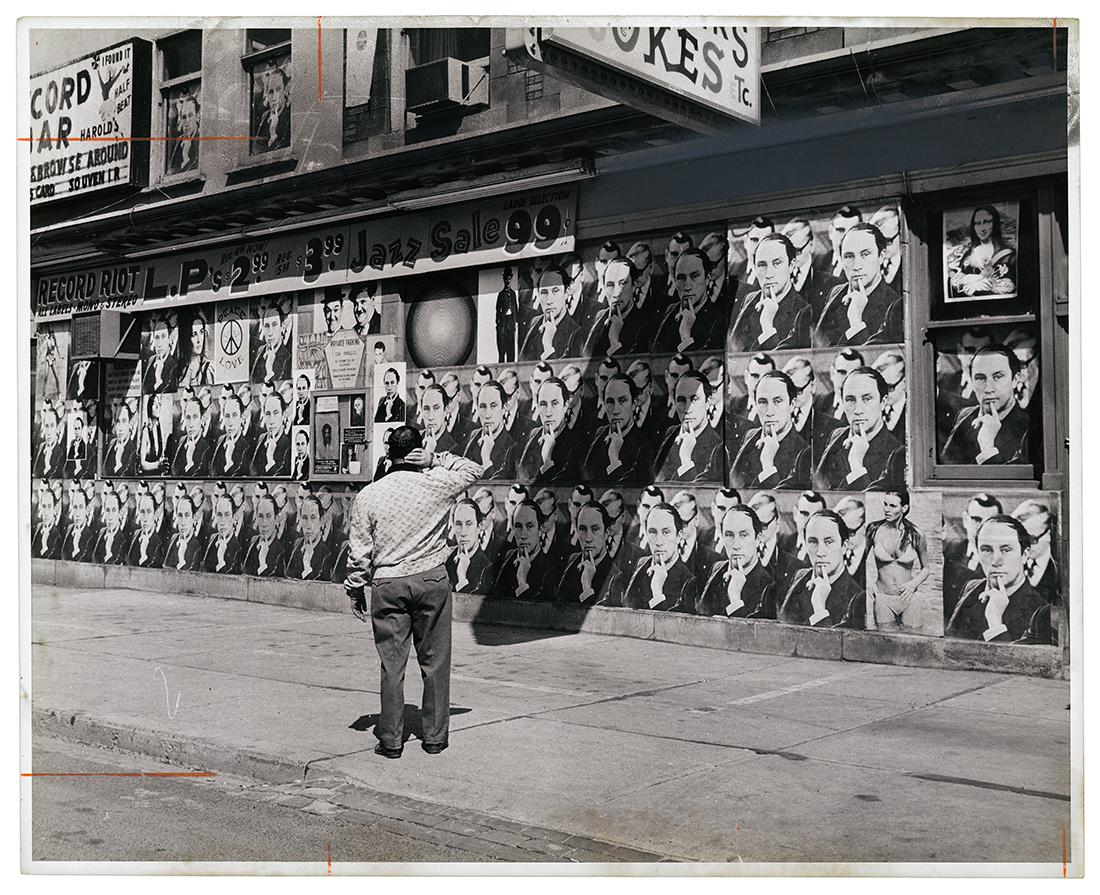 The Ryerson Image Centre receives extraordinary donation of Canadian photographs drawn from The New York Times Photo Archive
In conjunction with Canada's sesquicentennial celebration, the Ryerson Image Centre (RIC) is pleased to announce a promised gift of nearly 25,000 press photographs of Canadian news events and personalities from the 20th century, drawn from The New York Times Photo Archive.
These extraordinary Canadian images have been promised to the RIC by Toronto-area real estate entrepreneur Chris Bratty as a generous act of cultural repatriation. Bratty purchased the images from The New York Times in 2008.
Chris Bratty, President of Land Development and Investments for The Remington Group, said: "This collection captures thousands of Canadian stories over the course of the 20th Century. It gives me great pleasure to bring it home to Canada, where it can tell those stories to Canadians."
This important donation will be known as the Rudolph P. Bratty Family Collection, and will be introduced to the public with the exhibition The Faraway Nearby, on view at the RIC from September 13 to December 10, 2017.
"This extraordinary gift from Mr. Bratty further establishes Ryerson University and the RIC as a key international repository for significant archives of press photography," said Ryerson President Mohamed Lachemi. "The donation of 25,000 photographs depicting Canada is a wonderful addition to Ryerson's outstanding holdings, which include the celebrated Black Star Collection, and re-confirms Ryerson as one of the world's leading institutions for the study and research of photographic history and culture."
The Faraway Nearby examines a century of Canada's history and its representation in the leading American "newspaper of record." Taking an expansive view of the many stories that have shaped the Canadian experience, the exhibition highlights images of major political events and conflicts, iconic landscapes across the nation, sports heroes, candid reportage on the lives of diverse communities, and portraits of notable Canadians. The exhibition is generously supported by TD Bank Group and the Ontario Cultural Attractions Fund (OCAF), and is organized by Denise Birkhofer, RIC Collections Curator & Research Centre Manager, along with ground-breaking curator, author and educator Gerald McMaster, Canada Research Chair in Indigenous Visual Culture & Curatorial Practice at OCAD University.
"This exhibition offers a unique opportunity to reflect on how Canadian identity has been constructed and disseminated in news photographs, by agents both within and outside of its national borders," said Birkhofer.
"Our government is pleased to support The Faraway Nearby through the Ontario Cultural Attractions Fund," said Minister Eleanor McMahon, Minister of Tourism, Culture and Sport. "This exhibition includes photographs of Ontario's rich culture and heritage and, as we celebrate Ontario's 150th anniversary, is a reminder of how incredible our province is, how much we have to be proud of and what we can accomplish when we come together."
The donation of the collection will be further celebrated on the glass vista of the RIC's west façade. A new panorama highlighting Canadian achievement, called Spotlight Canada: Faces That Shaped a Nation, will be installed this spring featuring portraits of such important Canadians as Margaret Atwood, Viola Desmond, Buffy Sainte-Marie, and Pierre Elliott Trudeau, representing the diversity that helped to establish our rich culture and national identity. The façade is also part of the public installation program of this year's Scotiabank CONTACT Photography Festival, which takes over the city of Toronto with more than 200 exhibitions and events throughout the month of May.
Once accessible, this collection of Canadian photographs from The New York Times Photo Archive will be available by appointment to students, scholars, and curators at the RIC's Peter Higdon Research Centre. Please direct academic and curatorial inquiries to riccollections@ryerson.ca.