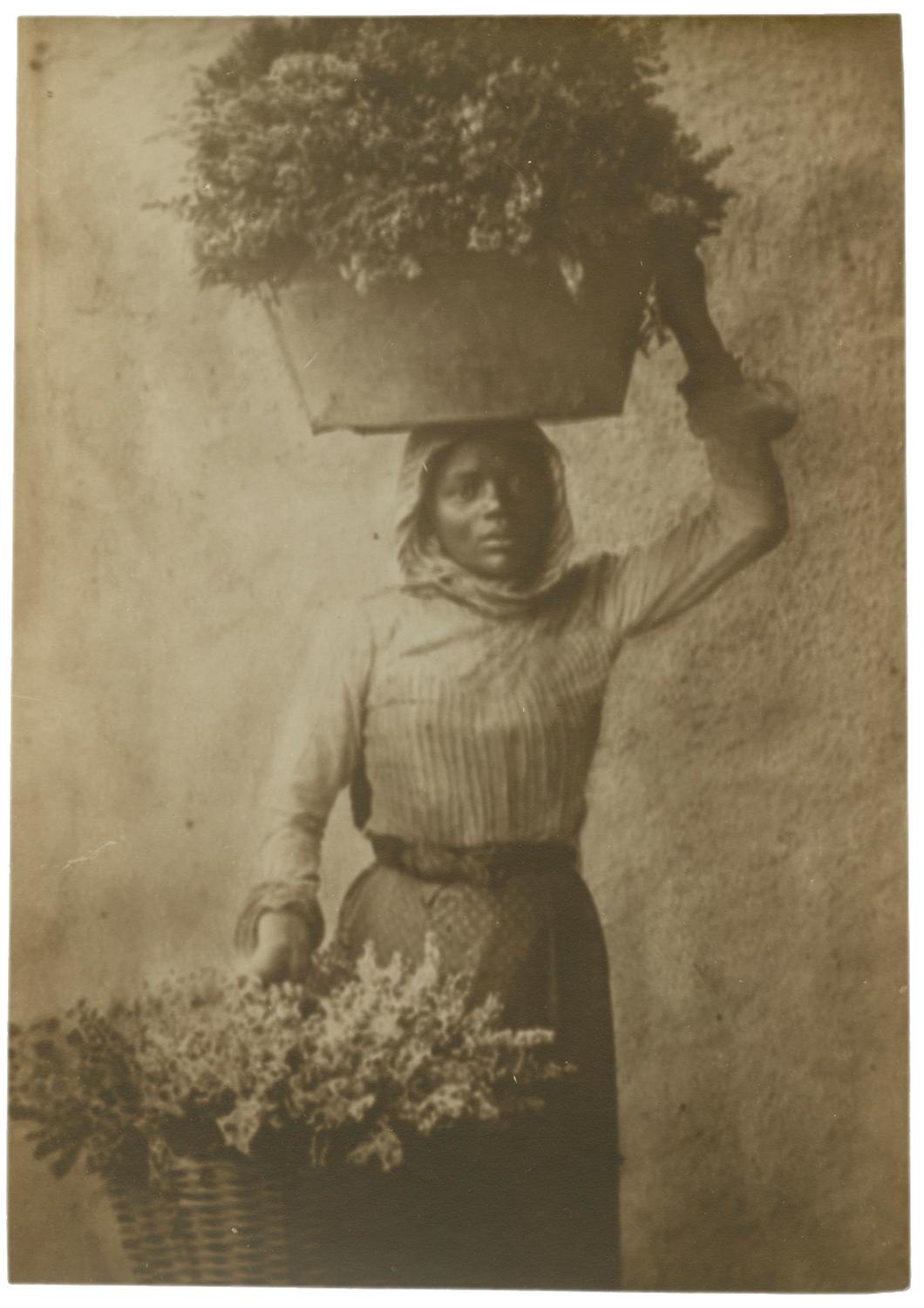 Ryerson Image Centre acquires major collection of 20th-century photographs by pioneering Canadian women Minna Keene and Violet Keene Perinchief
Minna Keene was the first woman admitted to England's prestigious Royal Photographic Society, while her daughter Violet became a celebrated portraitist in her own right
The Ryerson Image Centre announces today that it has acquired the Minna Keene and Violet Keene Perinchief Collection, an exceptional archive of more than 5,500 photographs and ephemera created by the two Canadian women from the 1890s through the 1970s. While both photographers operated commercial studios and achieved international acclaim, they have been largely overlooked in the history of Canadian photography.
"Minna and Violet were trailblazing female photographers and made significant cultural contributions to this country," says RIC Director Paul Roth. "We are very pleased to be able to further their legacy by making this research collection available for students, scholars, and curators."
Before settling in Canada in 1913, the German-born Minna Keene (1861–1943) worked in South Africa and England where she gained widespread recognition producing portraits, still lifes, landscape and nature studies, and scenes of everyday life. Keene was heavily influenced by Pictorialism—the leading artistic movement in photography beginning in the 1890s—and her lighting style and compositions deliberately echoed those of nineteenth-century British and French painting. In 1908, Keene became the first woman admitted to England's prestigious Royal Photographic Society. Her work was regularly included in the Society's annual exhibitions, and shown in numerous Canadian and international publications.
Violet Keene Perinchief (1893–1987) learned photography alongside her mother, apprenticing in Minna's studio and accompanying her on a 1914 trip to document the landscapes of Western Canada for the Canadian Pacific Railway. As the manager of Eaton's Portrait Studio in Toronto between 1933 and 1948, and at the family's long-running studio in Oakville, Ontario, Violet specialized in portraits of local clients and notable personalities, such as Irish playwright George Bernard Shaw, and Former Prime Minister of Canada, R. B. Bennet. Like her mother, Keene Perinchief was influenced by the Pictorialist sensibility, seen in her compositions drawn from European paintings and use of chiaroscuro and haloing lighting effects.
"This archive, which significantly expands the RIC's holdings of Canadian photography, is exceptional in many ways, but particularly because it illustrates the unique phenomenon of a professional mother-daughter photography practice, in operation for many decades," says Denise Birkhofer, RIC Collections Curator and Research Centre Manager.
Donated to the RIC by the artists' descendants, the collection includes photographs, negatives, publications, and ephemera produced by the two women, making it the most comprehensive overview of the life and work of these photographers anywhere in the world. Many images in the collection showcase the artists' innovative experimentation with printing techniques and materials. Highlights include hand-retouched negatives, photographic paper toned in a variety of colours, and duplicate prints of the same image created using diverse processes.
With nearly 375,000 objects, the RIC's collection comprises works by both seminal historical figures and contemporary artists as well as a number of large archival press collections and individual artist archives. The Minna Keene and Violet Keene Perinchief Collection joins three other definitive collections of female photographers held at the RIC: the Berenice Abbott Archive, the Jo Spence Memorial Archive, and the Wendy Snyder MacNeil Archive.
The Minna Keene and Violet Keene Perinchief Collection will be available for scholars, students, and the public to view by appointment at the RIC's Peter Higdon Research Centre (currently closed until further notice due to COVID-19). Academic and curatorial inquiries can be directed to riccollections@ryerson.ca.
Ryerson Image Centre
33 Gould Street
Toronto, Ontario, Canada
ryersonimagecentre.ca
416-979-5164
ric@ryerson.ca
Follow us @RICgallery
The Ryerson Image Centre (RIC) exists for the research, teaching and exhibition of photography and related media. We are an active partner within the academic fabric of Ryerson University, the cultural network of greater Toronto, and the national and international artistic community. We develop rigorous yet inclusive programs for students, faculty, artists, researchers and curators, as well as the general public. The RIC boasts three interrelated areas of activity. Our exhibition program addresses topics of social, cultural, aesthetic and historical concern from a variety of contemporary perspectives. Our Peter Higdon Research Centre conducts and facilitates inquiry into primary resource materials and offers workshops, lectures, symposia and publication programs. Finally, we maintain a collection of photography spanning the medium's history, as well as several artist and journalism archives—including the renowned Black Star Collection of twentieth-century photoreportage. For more information, visit ryersonimagecentre.ca.
Ryerson University is Canada's leader in innovative, career-oriented education and a university clearly on the move. With a mission to serve societal need, and a long-standing commitment to engaging its community, Ryerson offers more than 100 undergraduate and graduate programs. Distinctly urban, culturally diverse and inclusive, the university is home to more than 41,500 students, including 2,400 master's and PhD students, 3,200 faculty and staff, and nearly 170,000 alumni worldwide. Research at Ryerson is on a trajectory of success and growth: externally funded research has doubled in the past five years. The G. Raymond Chang School of Continuing Education is Canada's leading provider of university-based adult education. For more information, visit www.ryerson.ca.
- 30 -
Media Contact
Feven Tesfamariam, Ryerson Image Centre
ftesfamariam@ryerson.ca