Shaun Fernandes: Getting The Most From Your Hammer
March 4—March 13, 2020
Student Gallery
Growing up in a rural town, my experience of boyhood was closely tied to the performance of "male" labour. The tools and materials of adult work became the objects used for childhood play—building forts from scrap drywall and steel sheeting, or shooting pellets at stacked tin cans. In response to this experience, Getting The Most From Your Hammer is a series of staged photographs and videos that examine working-class stereotypes of masculinity and manhood. The images embrace aspects of humour and absurdity to highlight the unusual and often ritualistic actions performed by young men in rural communities—such as using aerosol cans as flamethrowers—that serve to build and reinforce these notions. Focusing on my conflicted relationship with this social environment, the series combines elements of both sentiment and critique through performative self-imaging, sculpture studies, and personal archival images.
— Shaun Fernandes
Events:
Student Gallery Opening Party
Wednesday, March 4, 6–8 pm
Exhibition Tours
Daily 2:30 pm
All events take place at The Image Centre (formerly Ryerson Image Centre), unless otherwise noted.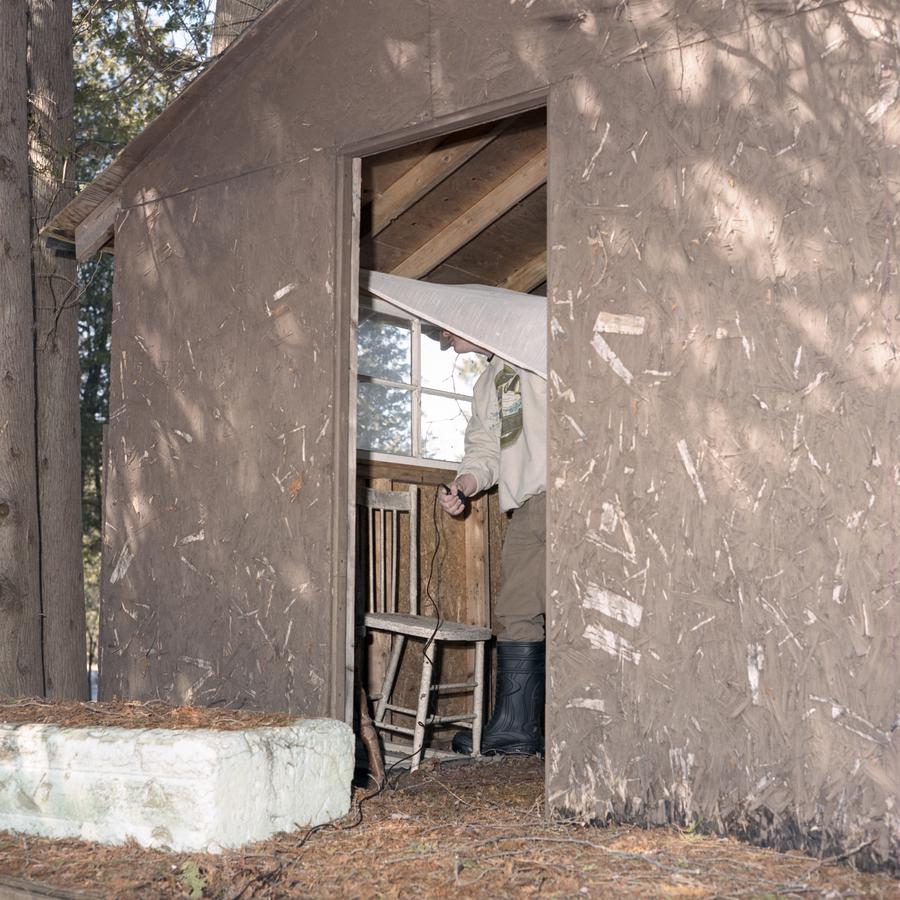 Artist Bio
Shaun Fernandes is a Toronto-based artist holding a BFA in Photography Studies from Toronto Metropolitan University (formerly Ryerson University). His practice combines performative photographs, sculpture, and object studies to form quasi-documentary, long-term projects dealing with identity and place.
Installation Shots