Phil Solomon: Empire x 8
April 29 – June 28, 2015
Salah J. Bachir New Media Wall, The Image Centre (formerly Ryerson Image Centre)
Curator: Paul Roth

This machinima video overlooks New York's Empire State Building and represents a twenty-four hour period of shifting light, dramatic weather, falling debris and ominous planes. Unlike Andy Warhol's Empire (1964), to which Solomon pays homage, the passage of time is accelerated and the skyline simulated, drawn from the virtual "Liberty City" of the open-world video game Grand Theft Auto IV. Positioning viewers at a vantage point high above the streets, Solomon asks us to reconsider an architectural icon—and an experimental film masterpiece—haunted by questions about appropriation, realism, and the tarnished state of the American Dream.




Event(s):

Opening Reception
Wednesday, May 7
6:00–8:00 PM

Artist Talk
Phil Solomon
Wednesday, June 24
6:00 PM
A public installation of the Scotiabank CONTACT Photography Festival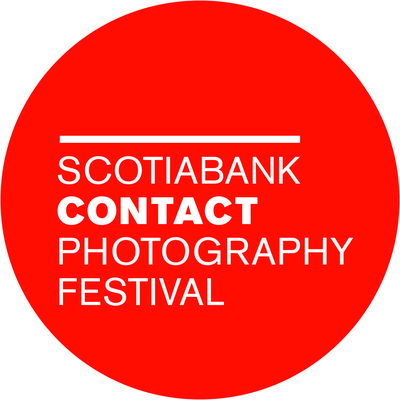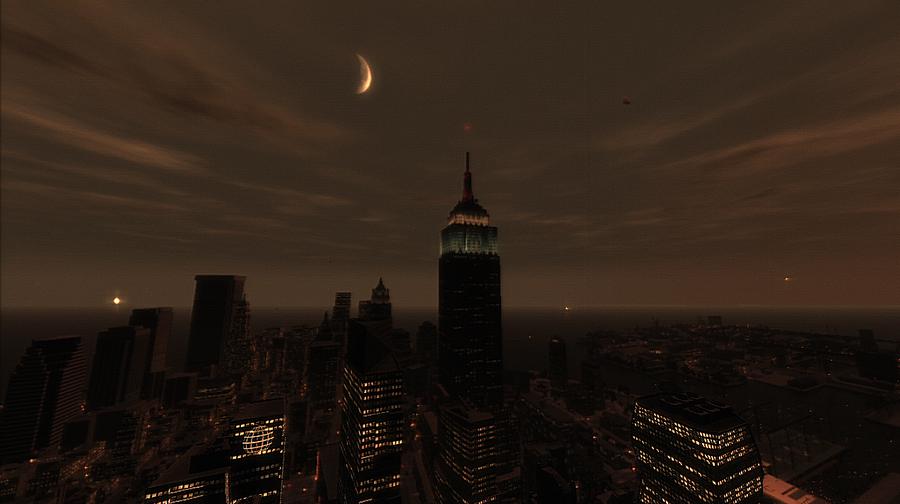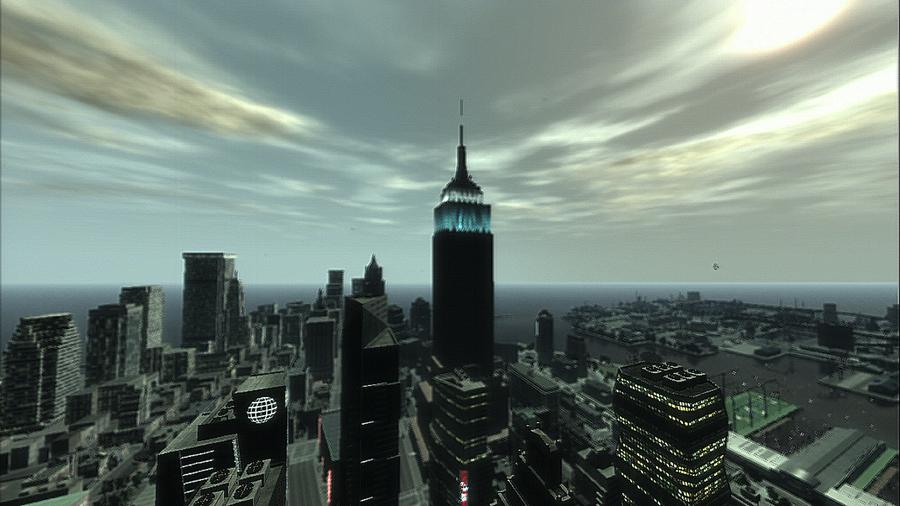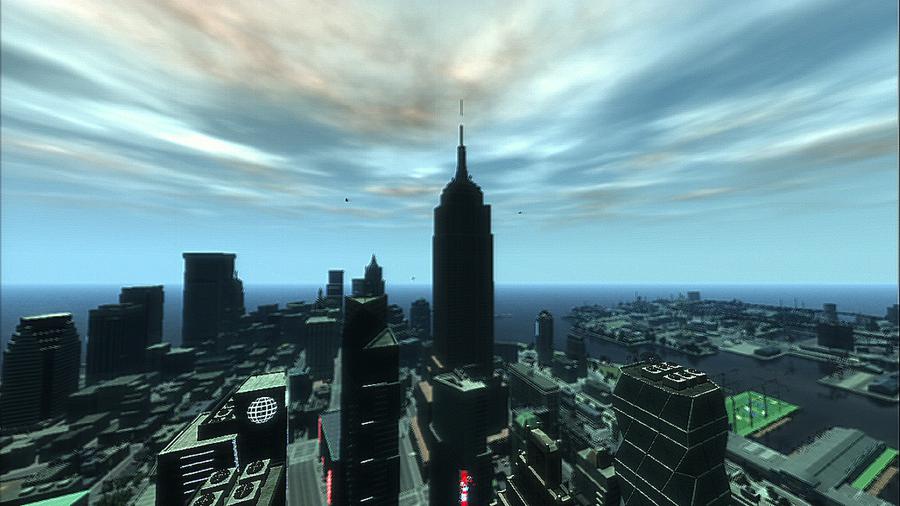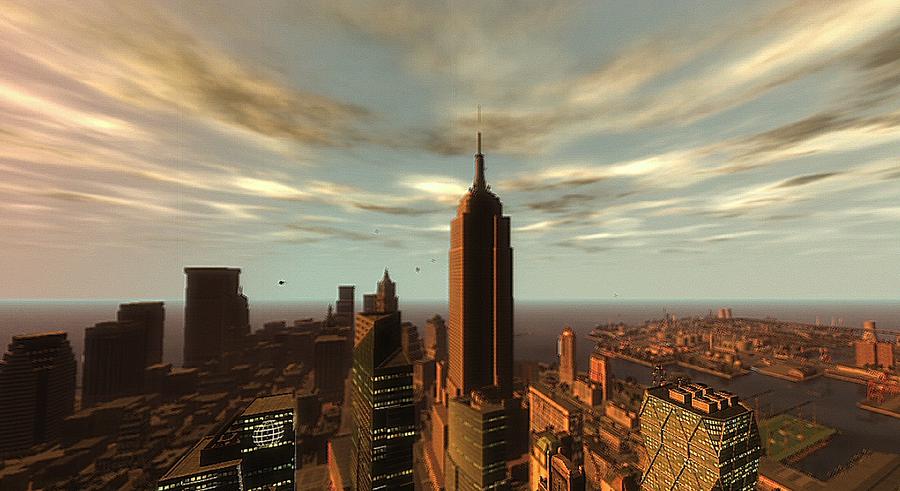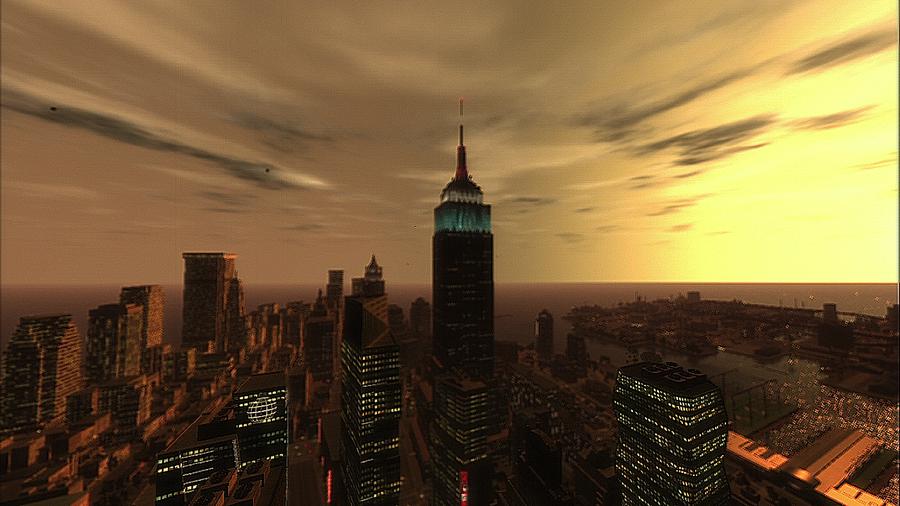 Artist and Curator Bios
Phil Solomon (United States, b. 1954) is an internationally recognized experimental filmmaker. His works are in many prestigious collections and have been screened in solo programs at the Museum of Modern Art in New York, the Wexner Center for the Arts in Columbus, Ohio, and the National Gallery of Art in Washington, DC, in addition to many other venues and film festivals worldwide. Solomon has been awarded a John Simon Guggenheim Memorial Fellowship (1993), Creative Capital Foundation grants (2000, 2001), the Thatcher Hoffman Smith Award (2007) and a Knight Fellowship by United States Artists (2012), among other honours. He is a professor of Film Studies at the University of Colorado-Boulder.
Paul Roth is Director of The Image Centre (formerly Ryerson Image Centre) in Toronto, Ontario. Previously, he served as Senior Curator of Photography and Media Arts at the Corcoran Gallery of Art in Washington D.C., and as Executive Director of The Richard Avedon Foundation in New York. Roth has organized numerous exhibitions and film series, including Scotiabank Photography Award: Mark Ruwedel (2015); Edward Burtynsky: Oil (2009), Richard Avedon: Portraits of Power (2008), Sally Mann: What Remains (2004), and I…Dreaming: The Visionary Cinema of Stan Brakhage (National Gallery of Art, 2002). Among his writings are: Gordon Parks, from the series Photo Poche (Actes Sud, 2013); Gordon Parks: Collected Works (Steidl, 2012); "Unholy Trinity" in Richard Avedon: Murals and Portraits (Gagosian, 2012); and Richard Avedon: Portraits of Power (Steidl/Corcoran, 2008). In addition, Roth has helped organize the archives of photographers as Robert Frank, Richard Avedon, and Garry Winogrand.
Installation Shots