Max Dean: As Yet Untitled
March 29 — August 13, 2017
Main Gallery, The Image Centre (formerly Ryerson Image Centre)
Max Dean's As Yet Untitled (1992–1995) explores issues surrounding the viewer's responsibility for culture and memory, through an interactive experience where gallery visitors can instruct a factory automaton to save endangered family photographs. Composed of an industrial arm, conveyer belt, paper shredder, and two silhouetted hands, Dean's mechanized robot is programmed to pick up a 4 x 6" photograph from a hopper and present it to the viewer as a final step before it is discarded—allowing the audience to decide which images will survive, and which will be lost to history.




Event(s):
Scotiabank CONTACT Photography Festival Opening and Season Launch Party
Friday, April 28
7:00 – 11:00 PM
Artist Talk with Max Dean
School of Image Arts, Toronto Metropolitan University (formerly Ryerson University)
122 Bond Street, third floor, room IMA-307
Wednesday, June 21
7:00 PM
Exhibition Tours
Daily 2:30 PM
All events take place at The Image Centre (formerly Ryerson Image Centre), unless otherwise noted
A primary exhibition of the Scotiabank CONTACT Photography Festival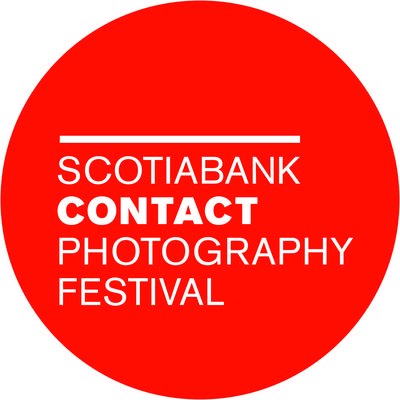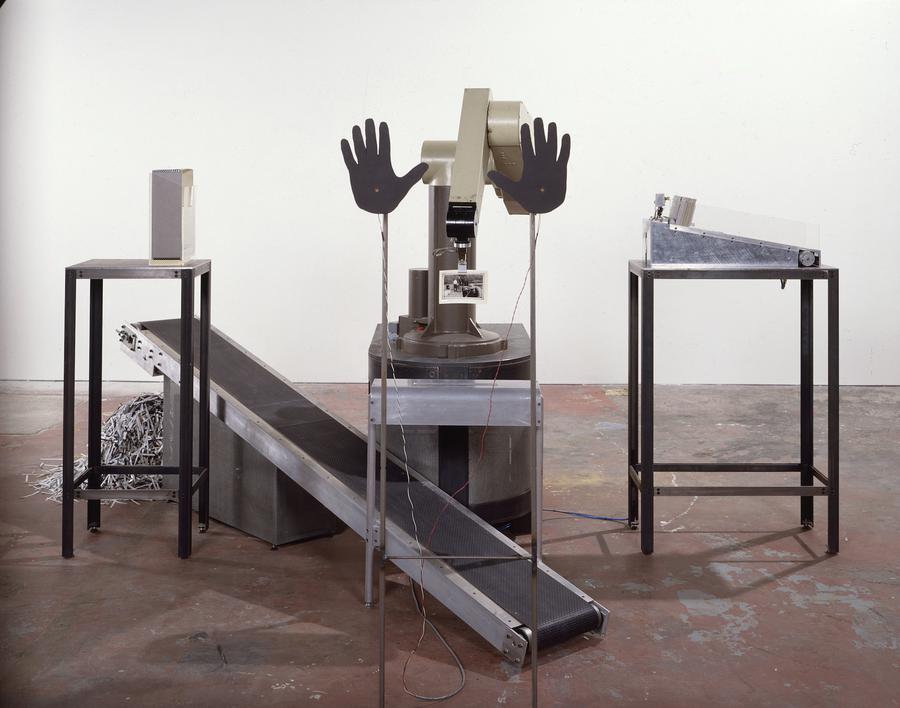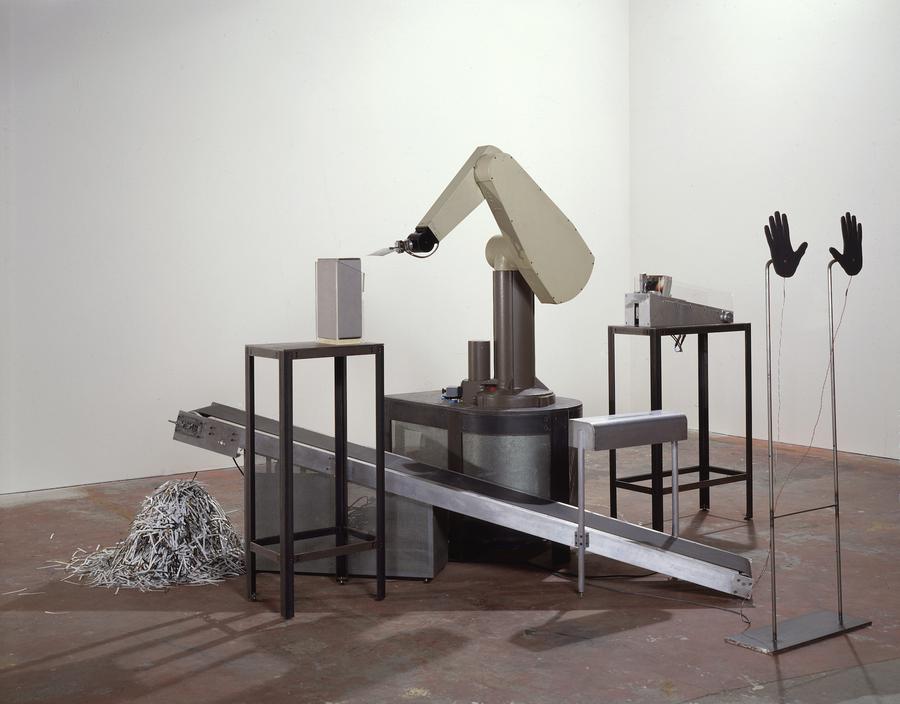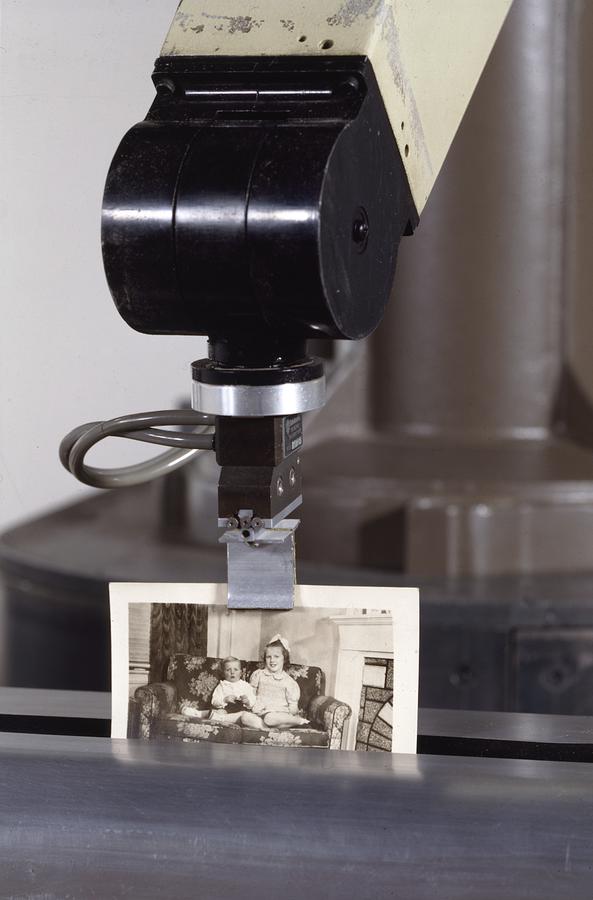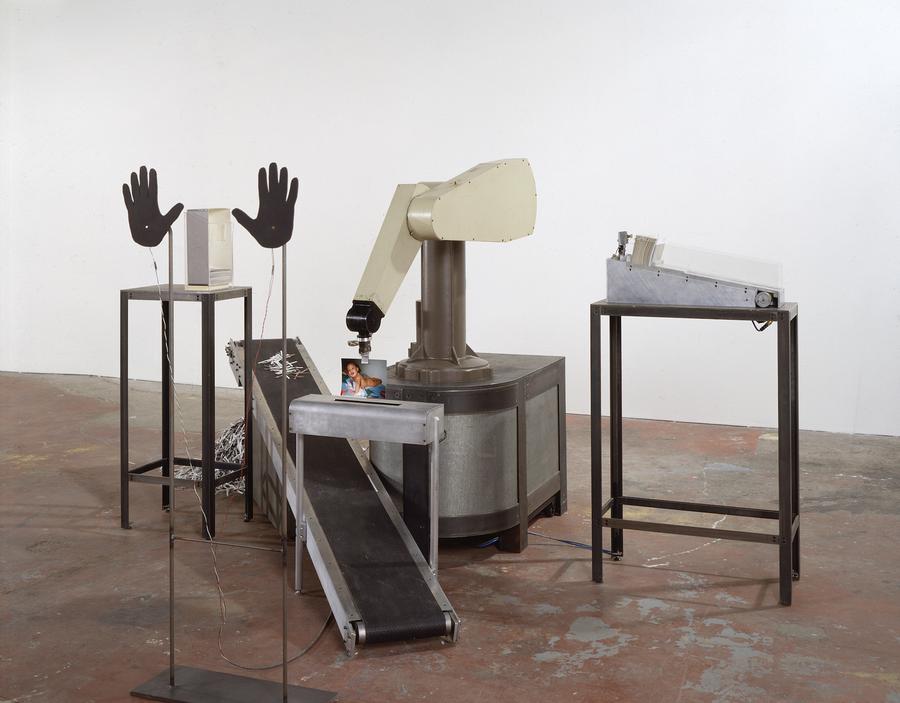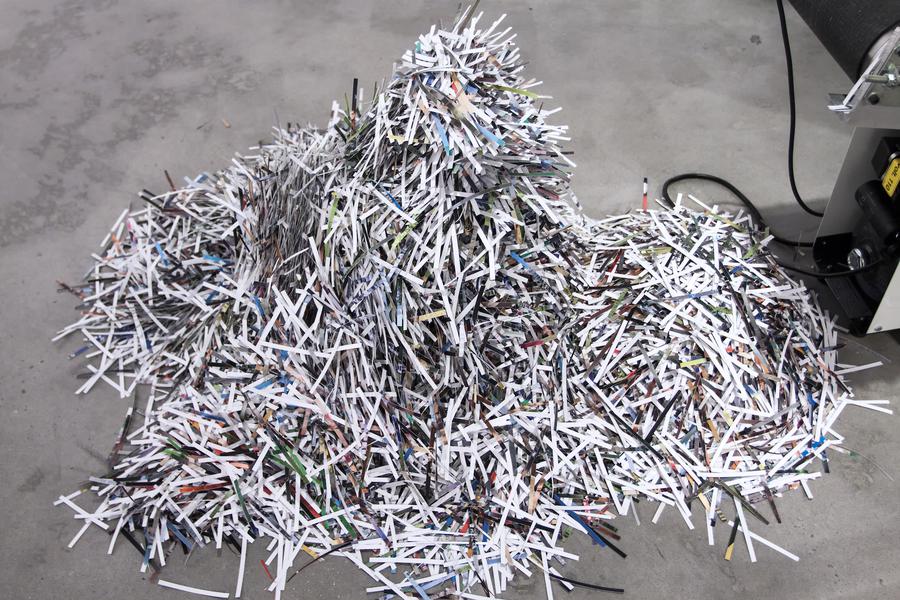 Artist Bio
Max Dean is a multimedia artist who lives and works in Toronto. His artworks have been exhibited nationally and internationally at venues including the Venice Biennale (1999, 2001); the Canadian Cultural Centre, Paris, France (2004); Le Mois de la Photo à Montréal (2013); and In/Future at Ontario Place, Toronto (2016). Dean's work is included in such collections as the Art Gallery of Ontario, Toronto; the National Gallery of Canada, Ottawa; the Winnipeg Art Gallery; and the Vancouver Art Gallery. He has received the Jean A. Chalmers National Visual Arts Award (1997); the Gershon Iskowitz Prize (2005); and the Governor General's Award in Visual and Media Arts (2014). Dean currently teaches at the RTA School of Media and at the School of Image Arts, Toronto Metropolitan University (formerly Ryerson University).
Installation Shots