Mary Anderson: Wav(e)s
March 12 – April 13, 2014
Student Gallery

Wav(e)s consists of photographs and sound recordings derived from Lake Ontario, captured with a film camera and an analog tape recorder. The analog process of each media was then digitized and transformed into opposing media — image became sound and sound became image. By their nature, these analog materials are composed of silver and magnetic particles transformed into patterns when exposed to light or sound waves.

The original waves of the lake were transformed into data, challenging their indexical quality and bringing attention to the analog and digital techniques. The final representations of the lake's waves, both visual and auditory, are displayed through photographs and an accompanying soundtrack where both audio and visual elements coincide. Wav(e)s offers a deeper consideration of the relationship between subject matter, artistic processes and representation.




Event(s):
Exhibition Tours
Daily 2:30 PM
All events take place at The Image Centre (formerly Ryerson Image Centre), unless otherwise noted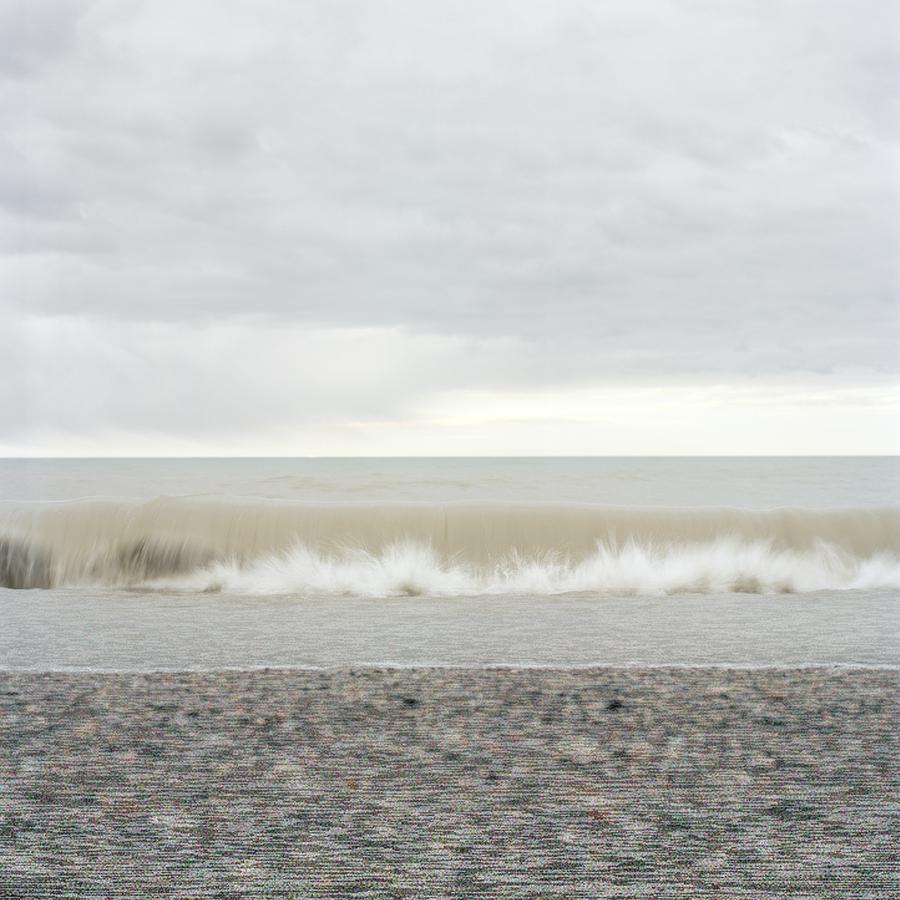 Artist Bio
Mary Anderson is a Toronto-based image-maker who works primarily with photography. She has received a BA High Honours from the University of Saskatchewan, an MA from York University, and is currently completing her last year of Photography Studies at Toronto Metropolitan University (formerly Ryerson University). Anderson's photographs have been exhibited publicly on the streets of Saskatoon, in YWCA Saskatoon marketing material, and in gallery spaces within Toronto's IMA Gallery, Gallery 301, The Gladstone Hotel, and The Burroughes. She has been featured online in various art blogs such as Saskatoon Streets and Knock Twice, and has been published in magazines such as Function Magazine and Art Junkie. Her first solo exhibition, Section 265, was exhibited last fall at the IMA Gallery and her upcoming solo, Wav(e)s, will be shown at the Student Gallery of The Image Centre (formerly Ryerson Image Centre) in March, 2014.