Lead and Light: The Evolution of Lumiere Press
May 1 – June 2, 2013
Student Gallery, The Image Centre (formerly Ryerson Image Centre)

Lead and Light explores twenty-seven years of hand-printed, hand-bound photography books published by Toronto's Lumiere Press. The press, launched in 1986 by Canadian photographer Michael Torosian, has produced twenty-two limited edition volumes to date, on a diverse array of photographers including Paul Strand, Edward Steichen, Aaron Siskind, and Edward Burtynsky. Using material selected from the press archives—from manuscripts to maquettes, as well as original prints by major twentieth-century photographers—the exhibition focuses on the creative and intellectual processes by which Lumiere Press publications are researched, designed, and meticulously produced.

This exhibition and accompanying publication have been produced by second-year students in the Photographic Preservation and Collections Management Master of Arts programme at Toronto Metropolitan University (formerly Ryerson University), Toronto, under the direction of Professor David Harris.




Event(s):
Exhibition Tours
Daily 2:30 PM
All events take place at The Image Centre (formerly Ryerson Image Centre), unless otherwise noted
With special thanks to the generous support of the Howard and Carole Tanenbaum Family Charitable Foundation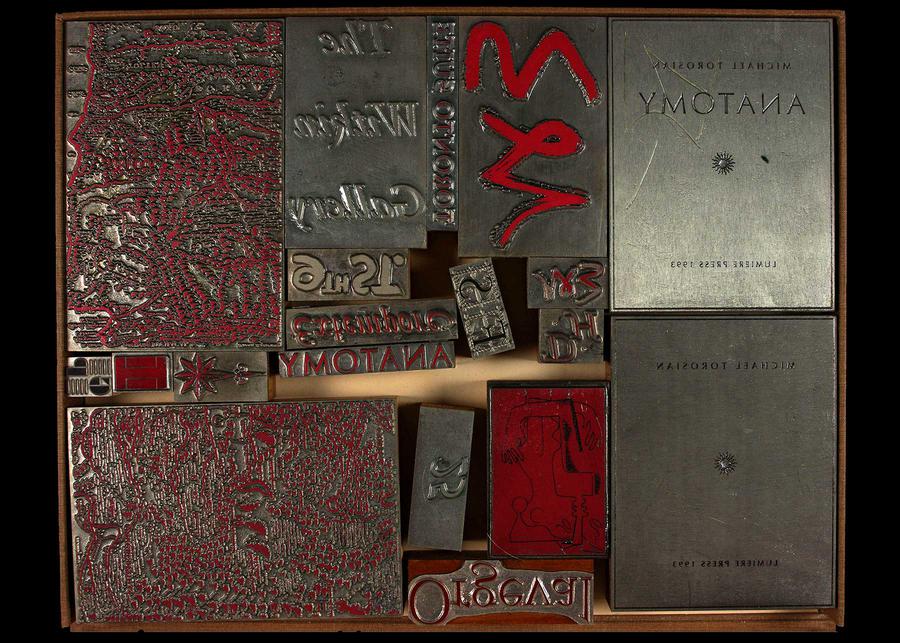 Artist Bio
Although he's been doing photography for quite some time now, it would be wrong to describe the work of Michael Torosian as pure photography. The reason for that is his work in printing which he's been doing almost as long as photography. To combine his two kinds of work or passions in one, he decided to open Lumiere Press, a publishing agency for limited edition books specialized in photography. Since 1986, when Lumiere Press was open, Torosian has published around 18 handmade books, all on the subject of photography and famous photographers. When it comes to the pure photography part, Michael's work focuses on still and simple takes of people. Photographs are either portraits or are connected by a similar subject, such as Anatomy where he took a number of photographs on the topic of female's body.
Installation Shots