Peyton Keeler-Cox: Questions Nobody Asked Me
March 6–April 6, 2024
Student Gallery
In Questions Nobody Asked Me Peyton Keeler-Cox presents a series of photographs that connect to themes of memory, loss, grief, and care. Over many years, Keeler-Cox and her family developed a deep relationship with their neighbour Roy. Before his passing, Roy entrusted the family with the management of his estate. It is here, in Roy's home, that Keeler-Cox pays homage to the memory of this friendship, taking photographs of spaces and possessions, and herself in relationship with them, and him. Peyton was the last person to see Roy alive. In this touching project, her photographs aim to bring his memory back into the house's bare rooms and insert her presence as the caretaker of his remembrances and stories.
Events
Opening Reception
Wednesday, March 6, 2024
6–8 pm
All events take place at The Image Centre (33 Gould St., Toronto), unless otherwise noted.
Recipient of the IMC Student Gallery Production Award – in memory of George Fleischmann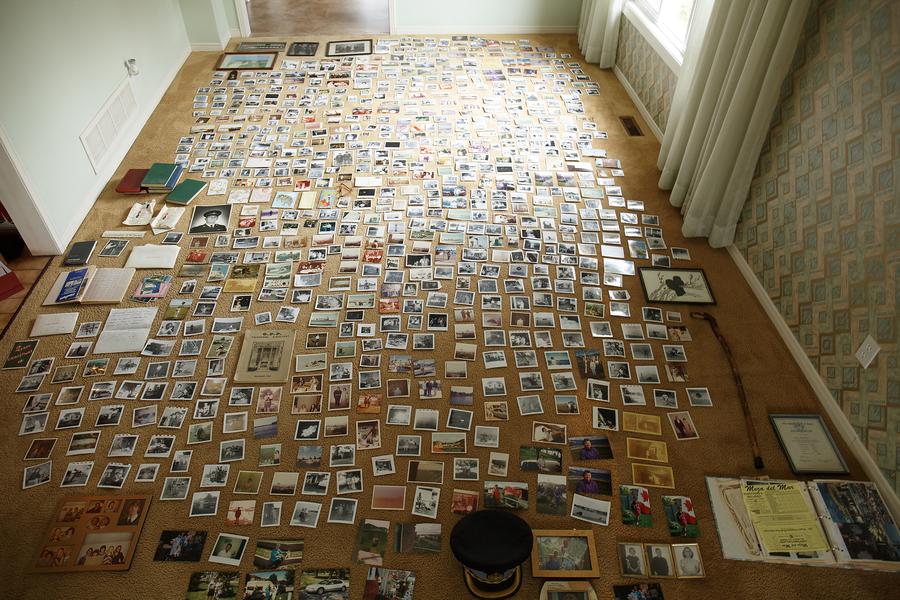 Artist Bio
Peyton Keeler-Cox is a photographer and storyteller with a BFA in Photography Studies from Toronto Metropolitan University. Drawing on themes of personal memory, grief, truth, and belonging, her practice investigates and activates the family archive to process and respond to lived experiences.