Julie Gemuend: Imprint
June 18 – July 13, 2014
Student Gallery, The Image Centre (formerly Ryerson Image Centre)

The Sonoran Desert covers 100,000 square miles including Arizona, California, and much of the state of Sonora, Mexico. All of the world's biomes occur within its vast perimeters which manifest fertile grounds for the visual articulation of themes like place, belonging, and our innermost human connection with wild spaces.

Through performance-based video, Imprint (2014) addresses the relationship between two landscapes — one outside the self, the other within. Using the artist's own body as both conduit and canvas, the project explores the intrinsic nature of this dynamic by imprinting the desert landscape onto human flesh. Tapping into the elements of the natural world, the imprint brings harmony to the inner and outer landscapes within the human being.




Event(s):
Opening Reception
Wednesday, June 18
5:30 – 8:00 PM
Exhibition Tours
Daily 2:30 PM
All events take place at The Image Centre (formerly Ryerson Image Centre), unless otherwise noted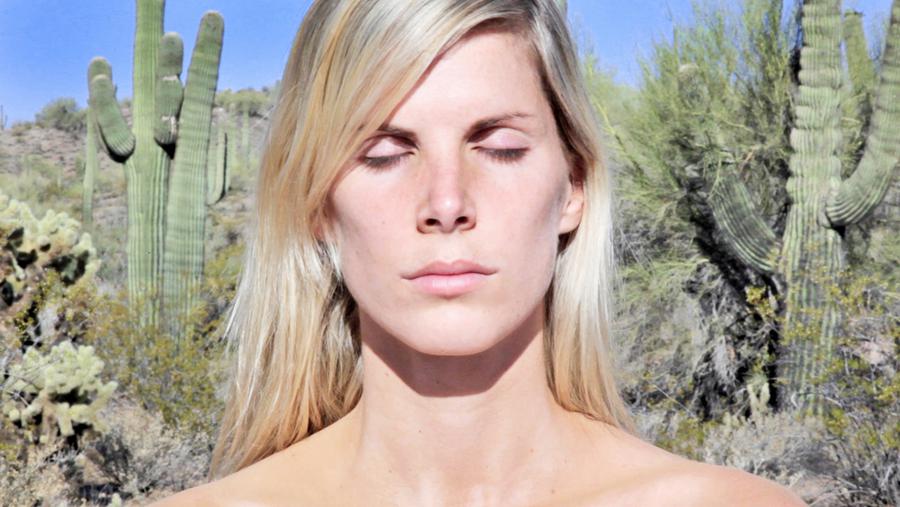 Artist Bio
Julie Gemuend is a Canadian artist. She studied visual arts with an emphasis on photography and video at the University of British Columbia and Brock University. Her practice is aligned with a number of intersecting movements that emerged in the 1960s, including body art, performance-based video and land art. In her work, Gemuend aims to explore our profound connection with the natural world. She engages her body to speculate on theories concerning the self, space and the relationship between interior and exterior landscapes. Gemuend is a consecutive recipient of the SSHRC and Ontario Graduate Scholarship awards. Gemuend currently practises in Toronto.
Installation Shots