Jane Jin Kaisen: Braiding and Mending
Scotiabank CONTACT Photography Festival Launch: April 28, 2023, 7–10 pm
Exhibition on view: April 29–August 5, 2023
Salah J. Bachir New Media Wall
Curator: Gaëlle Morel
Created in 2020, the video Braiding and Mending features artist Jane Jin Kaisen sitting with her sisters and nieces in a circle. The camera revolves around the group of women in calm, almost meditative movements. Each participant combs and braids the hair of the woman in front of her, connecting them all in a perpetual cycle. While Kaisen was adopted in Denmark as an infant, her sisters and nieces grew up in Jeju, South Korea. The braiding becomes a memory-making gesture, and a process of mutual care and healing.
Related Events
Opening Reception & Scotiabank CONTACT Photography Festival Launch
April 28, 2023 | 7–10 pm
All events take place at The Image Centre (33 Gould Street, Toronto) unless otherwise noted.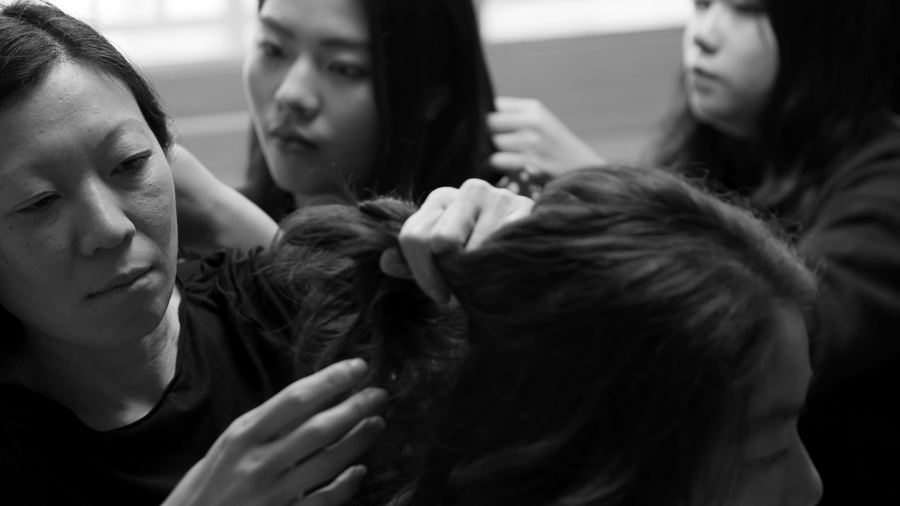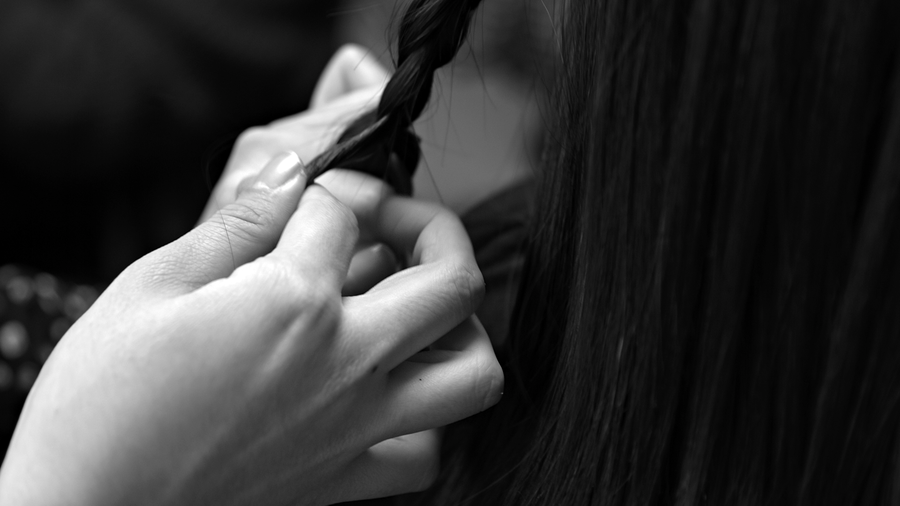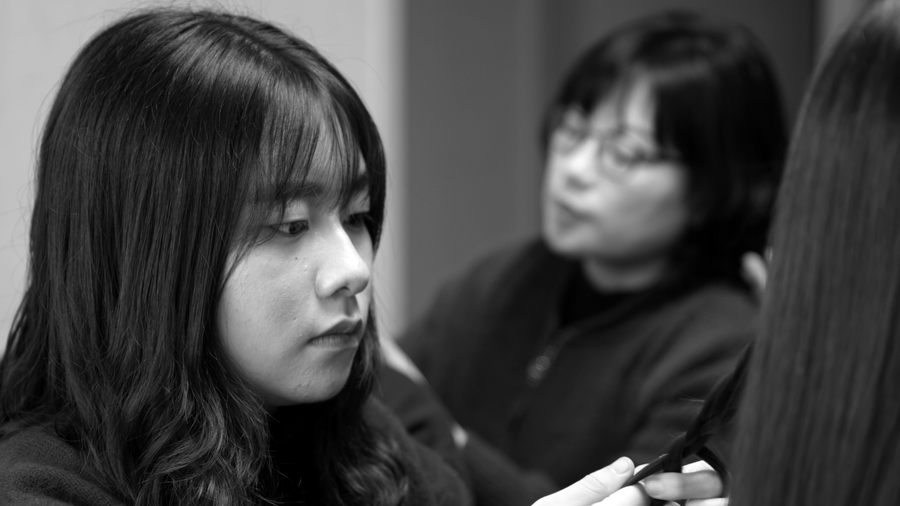 Artist Bio
Jane Jin Kaisen (South Korean-Danish, b. 1980) is a visual artist, filmmaker, and professor at the School of Media Arts, Royal Danish Academy of Fine Arts. She is known for performative and poetic works engaging topics of memory, migration, and translation. Kaisen represented South Korea at the 58th Venice Biennale (2019) and has participated in the Liverpool Biennial and the Gwangju Biennale, among other significant exhibitions. She is a recipient of a three-year grant from the Danish Arts Foundation (2022). Kaisen had recent solo exhibitions at the Museum of Contemporary Art, Detroit (2021) and at Art Sonje Center, Seoul (2021).