Here and There: Photography and Video Works on Immigration
May 1 – June 2 and June 19 – August 25, 2013
Salah J. Bachir New Media Wall
Curator: Dr. Gaelle Morel

Spanning from the 1950s with photographs from the Black Star collection to today with photographic, new media and video works by contemporary Canadian artists, this exhibition on the theme of immigration will be the first group show featured on the Salah J. Bachir New Media Wall.

The different works deal with issues such as voluntary and hopeful immigration to Canada in the 1950s, refugee shelters in the United States and Canada today, and first generation of immigrants now settled in Canada.




Event(s):
Exhibition Tours
Daily 2:30 PM
All events take place at The Image Centre (formerly Ryerson Image Centre), unless otherwise noted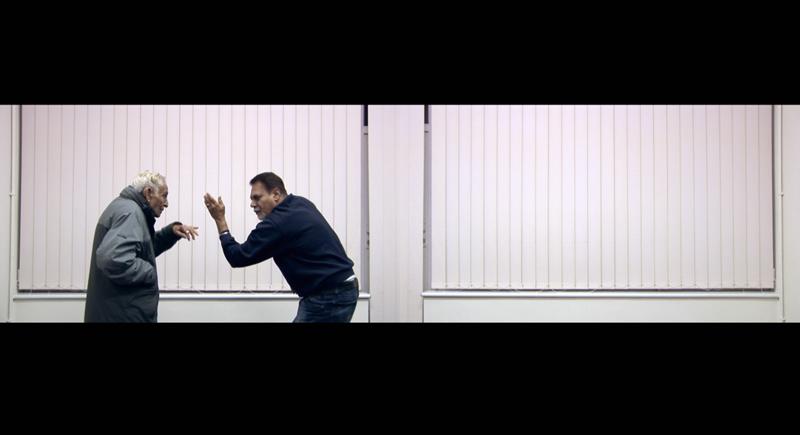 Curator Bio
Dr. Gaelle Morel is curator of the exhibition and contributor to the book. Morel is an art historian and Exhibitions Curator at The Image Centre (formerly Ryerson Image Centre), Toronto, Canada. She received her PhD in the History of Contemporary Art from Universite Paris 1 – Pantheon-Sorbonne, France. Her research and recent work deal with the figure of the artist as author in French contemporary photography. She also works on the artistic and cultural recognition of the medium in the United States in the 1930s. She was, until 2013, a member of the board of the Societe francaise de photographie, and a member of the editorial committee of Etudes photographiques, a bilingual peer reviewed journal on the history of photography. She edited Les Derniers Tableaux. Photojournalisme et art contemporain (Paris: Editions des Archives Contemporaines, 2008) and co-wrote with Thierry Gervais La Photographie published by Editions Larousse in France (2008, 2011). She was a recipient of a Terra Foundation for American Art Travel Grant in 2007, for her work on the American art dealer Julien Levy who closely worked with Berenice Abbott in the 1920s and 1930s.
Installation Shots