Mug Shots, Massachusetts Correctional System
March 7–April 1, 2023
From the Collection Wall, The Image Centre

The "mug shot," a straightforward portrait format used by police to depict accused criminals, is a widely recognized form of photographic identication. Used to record and identify offenders within police and correctional filing systems, the mug shot was originally standardized by French police official Alphonse Bertillon in the 1880s. Use of Bertillon-style mug shots continues today, and their visual style has come to embody lasting markers of criminality and depravity.
By the 1920s, advocates for eugenics—an ideology based on the selection of desired hereditary characteristics to improve future generations—argued that people with intellectual disabilities were more likely to be compulsive criminals and to pass on these tendencies to their children. In response to this "menace of the feebleminded," North American, European, and other jurisdictions developed penal systems to control and segregate people with mental health conditions, especially those from vulnerable and marginalized communities. These systems widely employed mug shots and other typological portraitures as a means of identifying and classifying the people they ensnared.
The mug shots displayed here, made between the 1920s and 1950s, are selected from a collection of prisoner files from the Massachusetts correctional system. Beginning in 1928, a state law empowered Massachusetts judges to sentence people to indenite incarceration in asylums for having disabilities or minor behavioural issues rather than a criminal conviction. The decision required only the testimony of two medical doctors to the alleged dispositions and the dangers these individuals could pose if released.
The files in the case (shown below) recount individual circumstances of incarceration. Belying the dispassionate tone of their institutional language, the stories these records tell are wrenching. Alongside the mug shots, these supporting documents, as well as hand- written letters by the incarcerated people, challenge the viewer's impulse to label the subjects as criminals in perpetuity.
Guest Curator: Aden Benarroch, 2021 IMC intern,
Master of Museum Studies, University of Toronto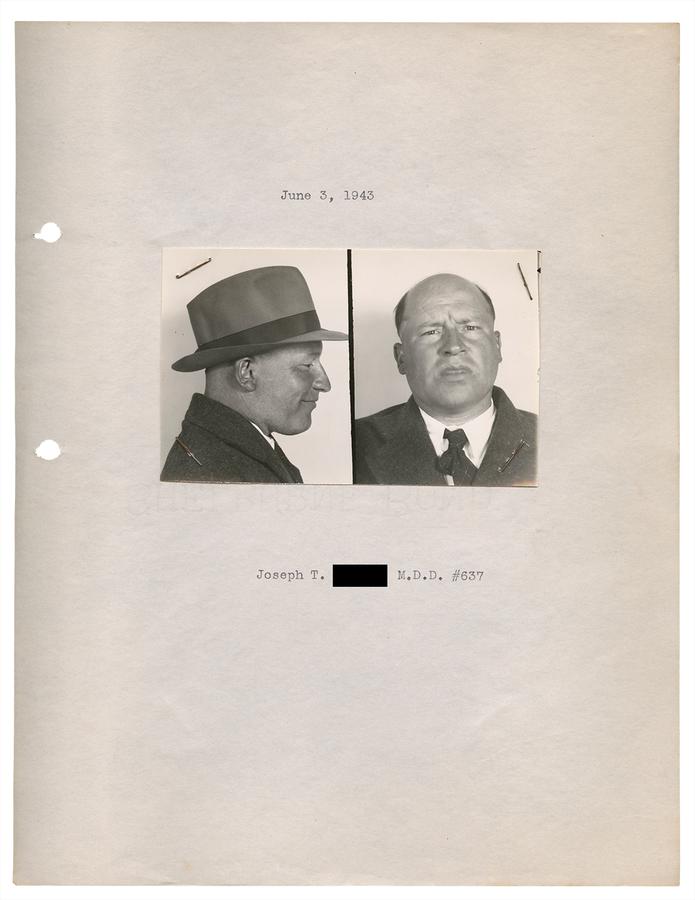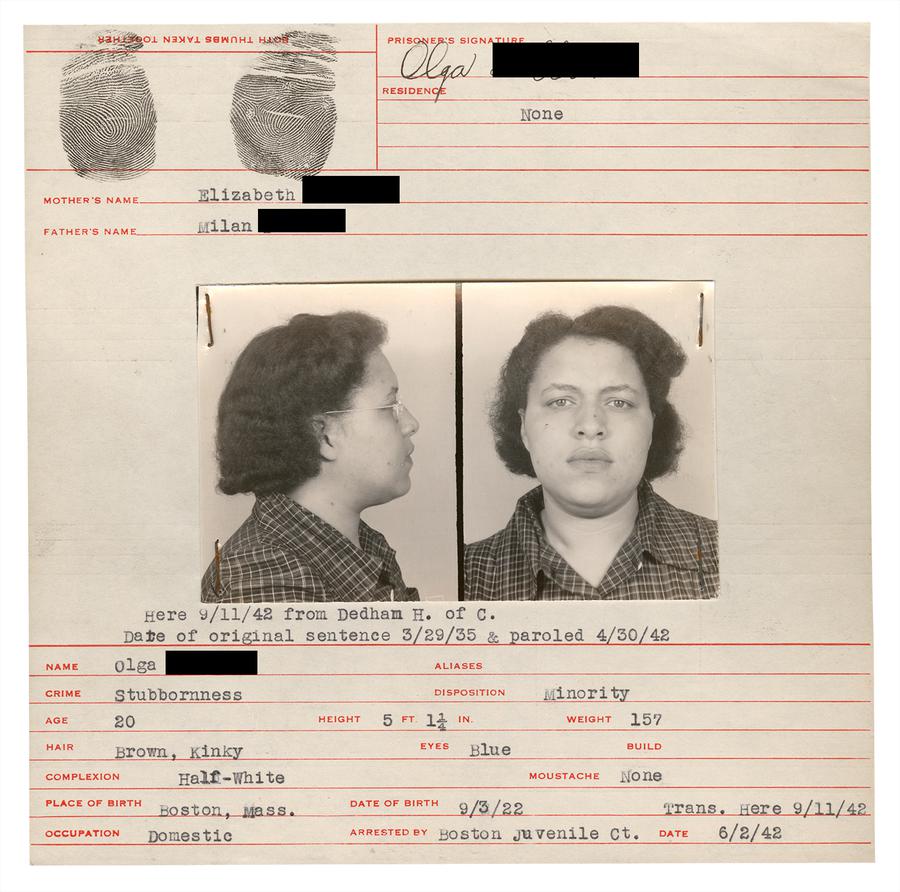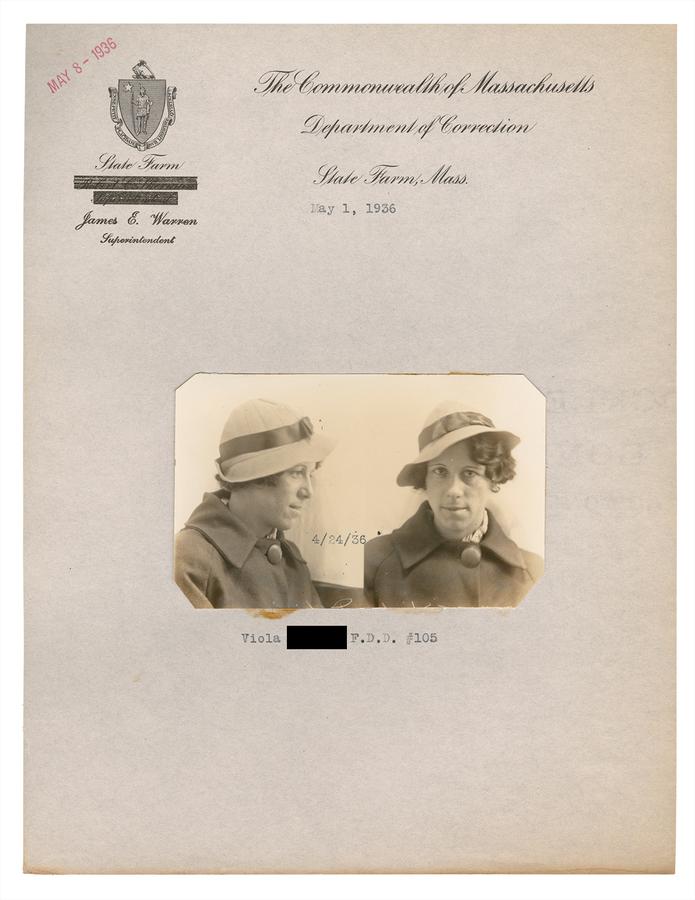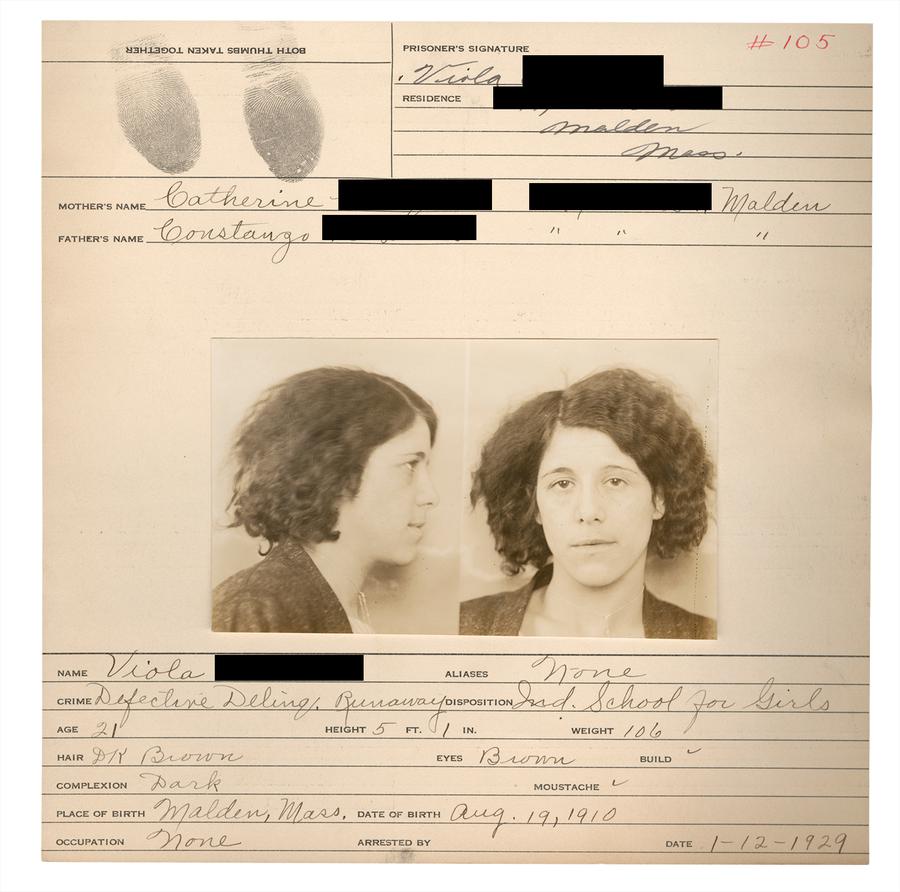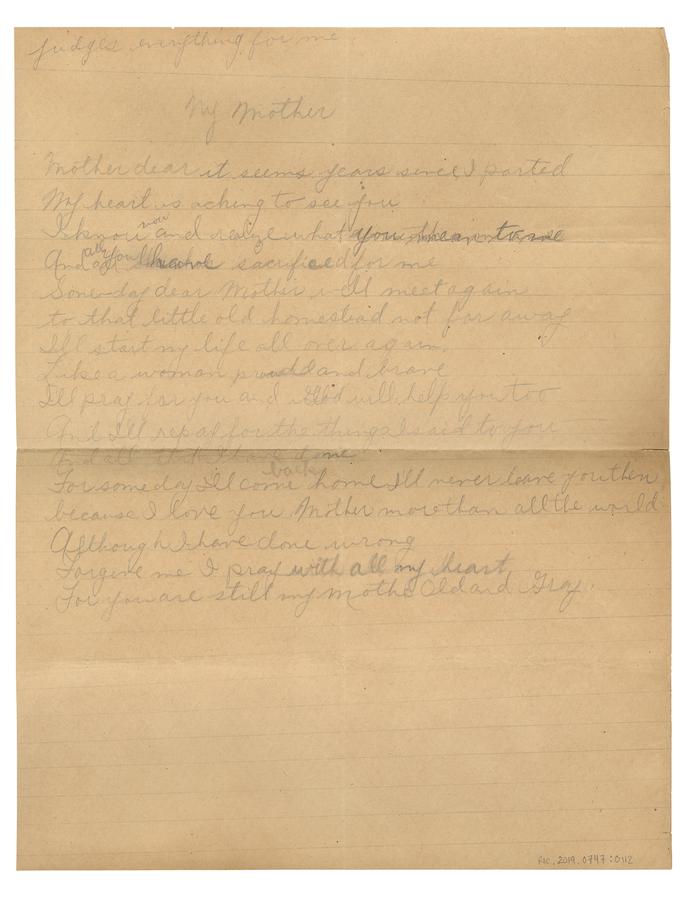 Installation Shots