From The Collection: Elaine Ling
January 20 – February 28, 2016
Great Hall, The Image Centre (formerly Ryerson Image Centre)
Curators: Paul Roth and Natalie Spagnol
Toronto-based photographer Elaine Ling has documented ancient stone formations, fragmented statuary figures, giant trees surviving for millennia, abandoned architectural structures, and indigenous families and groups during her wide-ranging travels. Photographing primarily in the desert landscapes of Asia, Africa and the Middle East, she captures remnants of early cultures, some still vital and others only partially preserved, to convey a persistent spiritual dialogue between past and present.

The photographs on view originate from two acquisitions of work spanning the artist's career, generously donated to The Image Centre (formerly Ryerson Image Centre) in 2001 and 2014. Until it became unavailable, Ling often used Polaroid Type-55 film, featuring the instant film's unique edges in her prints to convey the immediacy of her experience. These works exemplify the subject of the artist's latest book, Talking Stones: A Photographic Sojourn (2015).

From the Collection is a rotating display highlighting works from The Image Centre's (formerly Ryerson Image Centre) permanent collection.




Event(s):

Opening Party
Wednesday, January 20
6:00 – 8:00 PM

Book Signing
with Elaine Ling
Wednesday, February 10
6:00 PM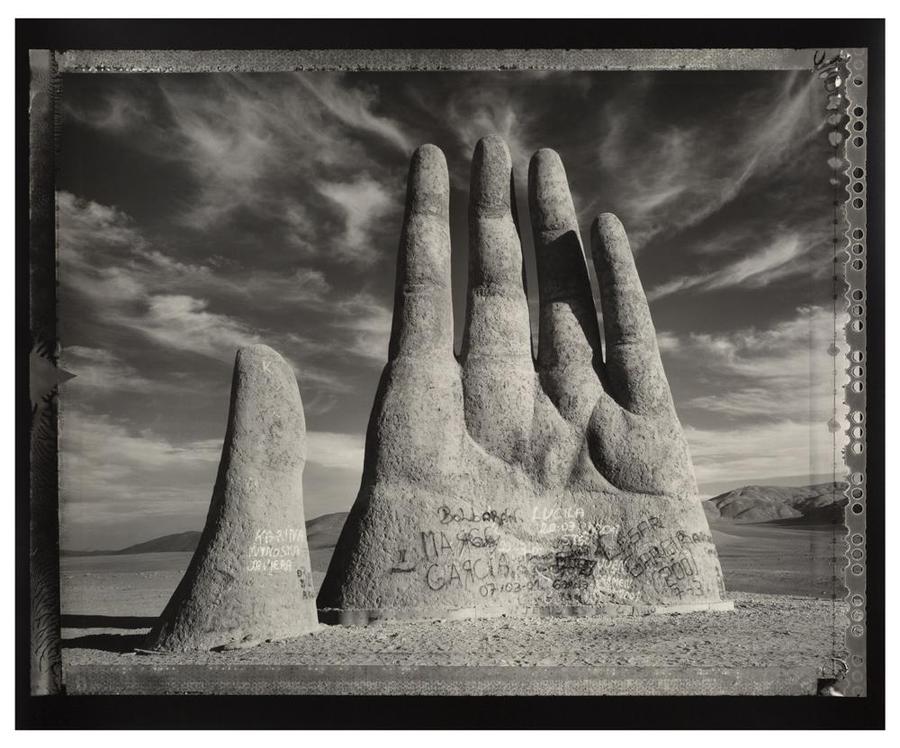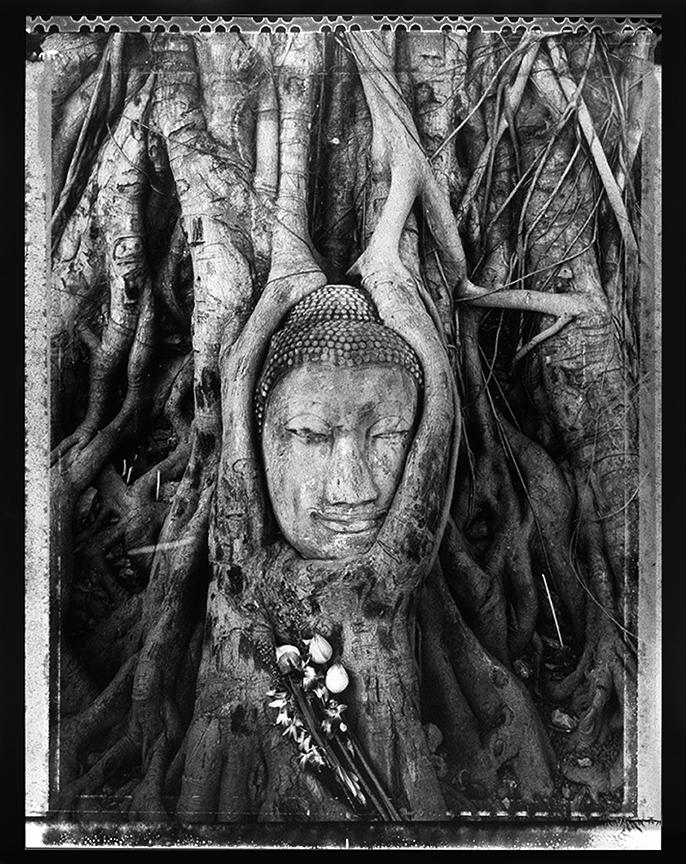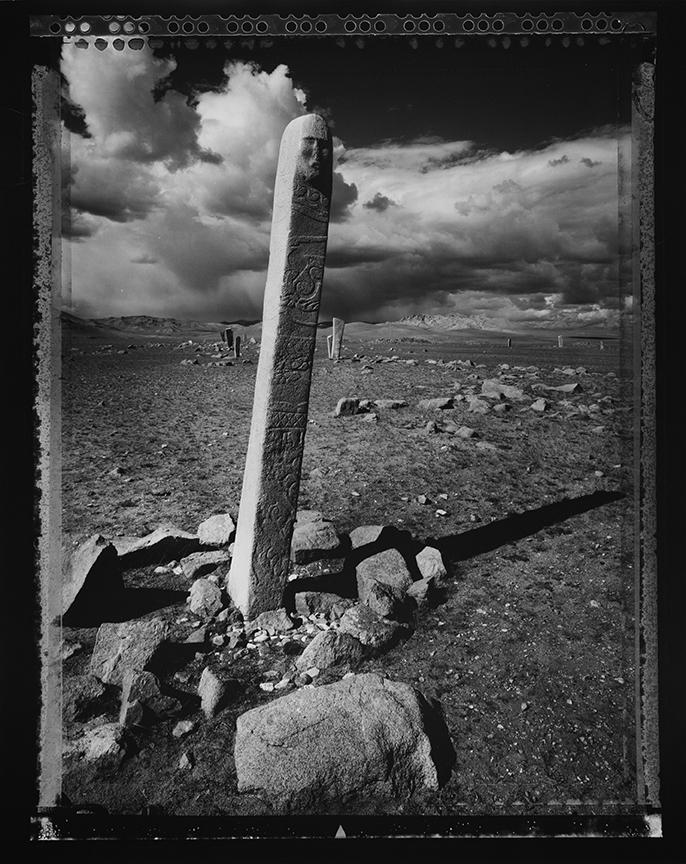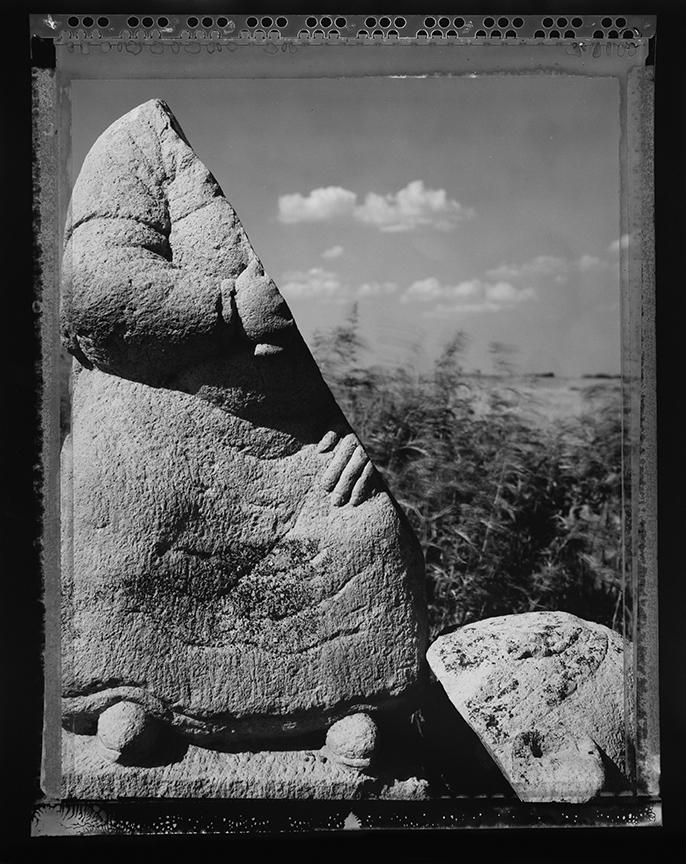 Artist Bio
Born in Hong Kong, Elaine Ling has lived in Canada since the age of nine. Upon arrival in Canada, Elaine was exhilarated by the freedom of space and began her attraction to Stone and places of Nature. Since receiving her medical degree from the University of Toronto, she has practiced family medicine among various First Nations peoples in Canada's North and Pacific Northwest as well as on the other side of the world, in Abu Dhabi and Nepal.
Ling's photographs, widely exhibited and published, are in the permanent collections of numerous museum and private collections including the Bibliotheque Nationale, Paris, France; Musée de la Photographie, Charleroi, Belgium; Fotografie Forum International, Frankfurt, Germany; Museet for Fotokunst, Odense, Denmark; Centro Portugues de Fotografia, Porto, Portugal; Scavi Scaligeri International Centre of Photography, Verona, Italy; Fototeca de Cuba, Havana; Lishui Museum of Photography; Museum of Fine Arts, Houston, Texas; and the Brooklyn Museum, New York.
In Canada, Ling is in the collections of the National Gallery of Canada, Toronto Metropolitan University (formerly Ryerson University), Art Gallery of Ontario, Royal Ontario Museum, the Canadian Museum of Contemporary Photography. Her international publications include work in View Camera, Photo Technique International, The Polaroid Book, Italian Zoom Magazine, Orion Magazine, Viktor Magazine, BMJ and Aperture.
Installation Shots