Fehn Foss: A Broader Sense of Belonging
March 7 - April 7, 2019
Student Gallery, The Image Centre (formerly Ryerson Image Centre)
A Broader Sense of Belonging looks at the blockades that we construct and their impact on our psyche. The dry stone walls in the Irish countryside, which are created from the distinct rock beds of each specific region, are a starting point for the artist. This method of wall building is practiced on most continents, reflecting the similar ingenuity of people, globally. In the performance video, Build Up Break Down, the artist uses her body to build and unbuild a barrier, through repetitive actions. She practices constructing something by hand, making something tall and then knocking it down, replacing the stones to where they were found as a way to connect with the land, and connect with the physical labour as a source of respite. However, walls delineate territory so that ownership can be assumed over portions of land. A duality exists between the need to separate from each other and the need to work together. This exhibition offers a moment to consider how this delineation shapes our world, yet how the process of making can restore.
Event(s):

Opening Party
Thursday, March 7, 2019
6:00pm-8:00pm
Exhibition Tours
Daily 2:30 PM
All events take place at The Image Centre (formerly Ryerson Image Centre), unless otherwise noted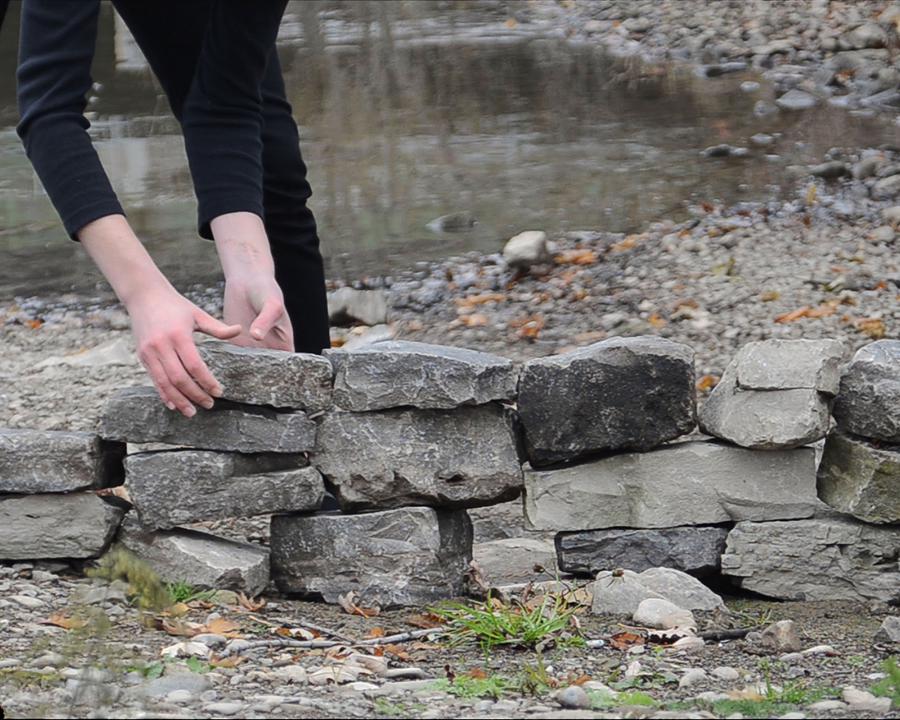 Artist Bio
Fehn Foss is an artist and writer whose practice examines the process of making and how larger political themes can be expressed through personal, quotidian gestures. In her visual practice, Foss works with photography and video as her means of investigation. In both her writing and visual works, she takes interest in capturing daily routines, and searching out the quiet aches that can lie underneath.
Foss lives and works in Hamilton, Canada. In 2018, two chapbooks of Foss' poetry were released through Successful Press as well as in Issue 2 of Cross Process. A new body of her work was also previewed in the latest publication of The Vault zine. In 2017, she was the recipient of the First Edition Photo Book Award from Toronto Metropolitan University (formerly Ryerson University) Image Arts program, and in 2016 she received the SF Award in Photography. Foss holds a BFA in Photography from Toronto Metropolitan University (2018). She has exhibited works in Hamilton, Toronto, and Montreal.
Installation Shots