Dominic Nahr: Captive State
January 23 – March 10, 2013
Student Gallery, The Image Centre (formerly Ryerson Image Centre)

In August 2011, Dominic Nahr travelled to Mogadishu with Alex Perry (TIME's Africa Bureau Chief) to document the famine in Southern Somalia. They found overwhelming suffering and death. Around 150,000 of the 2.8 million Somalis affected eventually starved to death. Almost as appalling was the knowledge that a US anti-terrorism policy unwittingly blocked aid to the famine areas for years. Perry writes, "if drought set the conditions for last year's famine in East Africa, it was man who ensured it." When Nahr and Perry returned the Mogadishu the following year, the improvements were tangible. Al-Shabab had been cleared from the city by an African Union force. But as Perry states, "if Mogadishu was enjoying its longest sustained peace in 21 years of civil war, you couldn't mistake that for a return to normality."




Event(s):
Exhibition Tours
Daily 2:30 PM
All events take place at The Image Centre (formerly Ryerson Image Centre), unless otherwise noted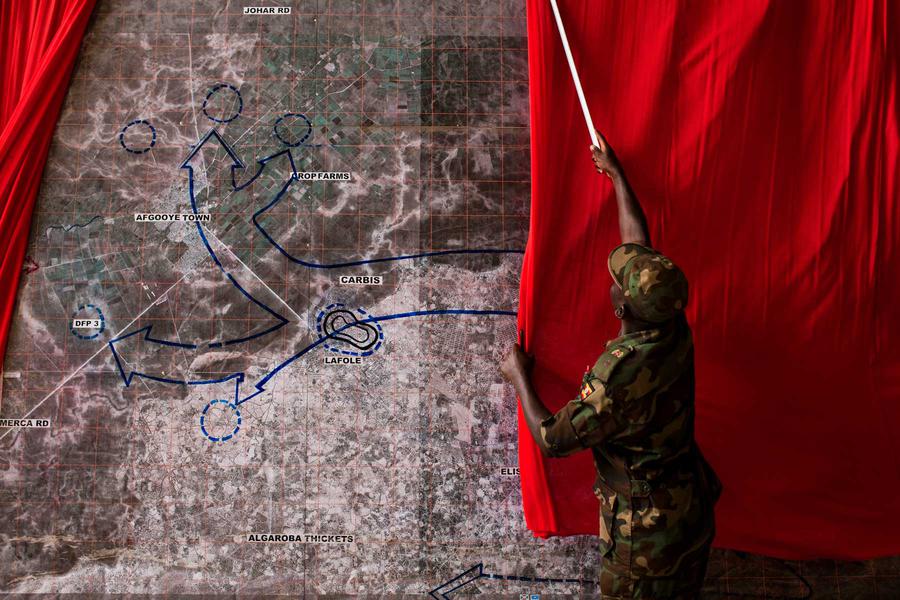 Artist Bio
Dominic Nahr graduated from the photography program at Toronto Metropolitan University (formerly Ryerson University) in 2008. He is represented by O'Born Contemporary in Toronto, and is a TIME Contract Photographer and Magnum Photos Nominee.
Installation Shots