CANADA NOW: New Photography Acquisitions
September 14–December 3, 2022
University Gallery
Curator: Denise Birkhofer
This exhibition features the work of ten Canadian artists who employ photographic media to engage with issues of identity and belonging. Representing individuals, their communities, and their diverse life experiences, these images highlight various aspects of visibility and resilience. Traditional approaches to portraiture of the self and others are displayed alongside poetic works, some using the trope of the fragment, trace, or spirit to communicate narratives of embodiment and displacement. The works were purchased through the Canada Now Photography Acquisition Initiative, funded by photographer Edward Burtynsky and Nicholas Metivier Gallery in support of emerging or mid-career photographic artists from across the country.
A Core Exhibition of the Scotiabank CONTACT Photography Festival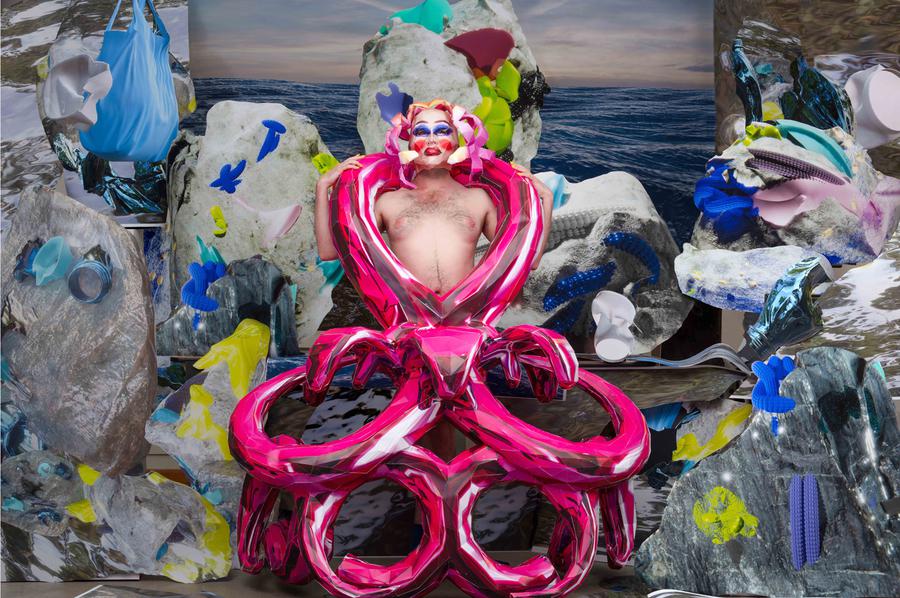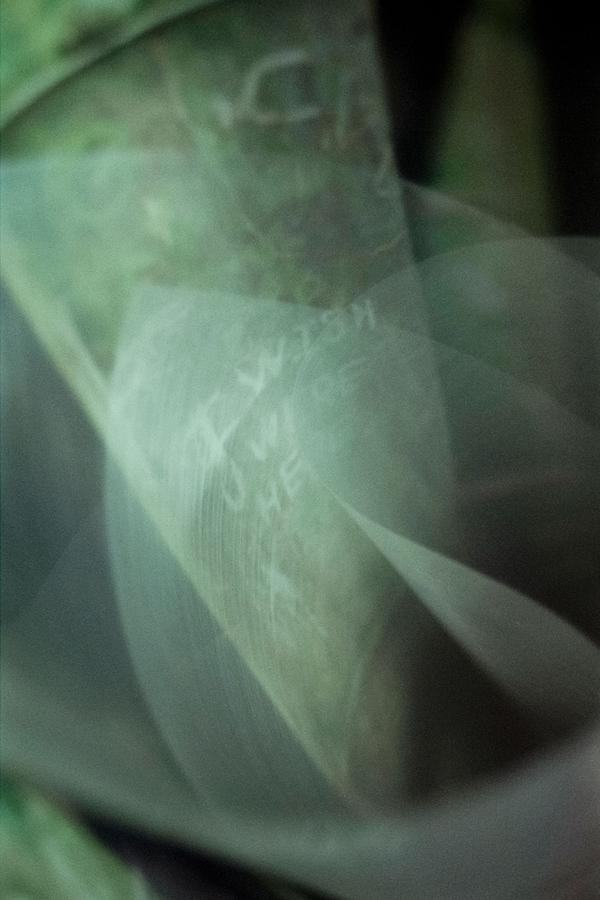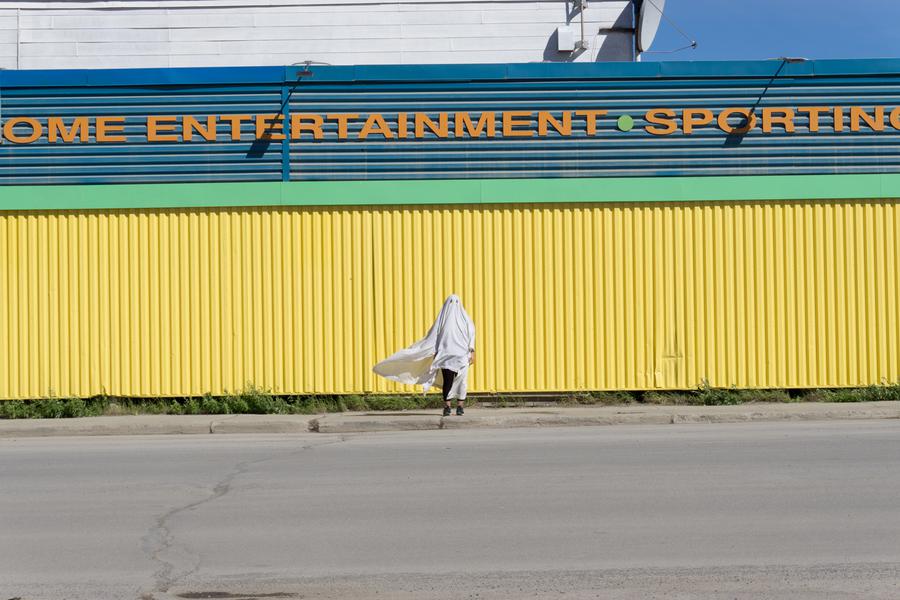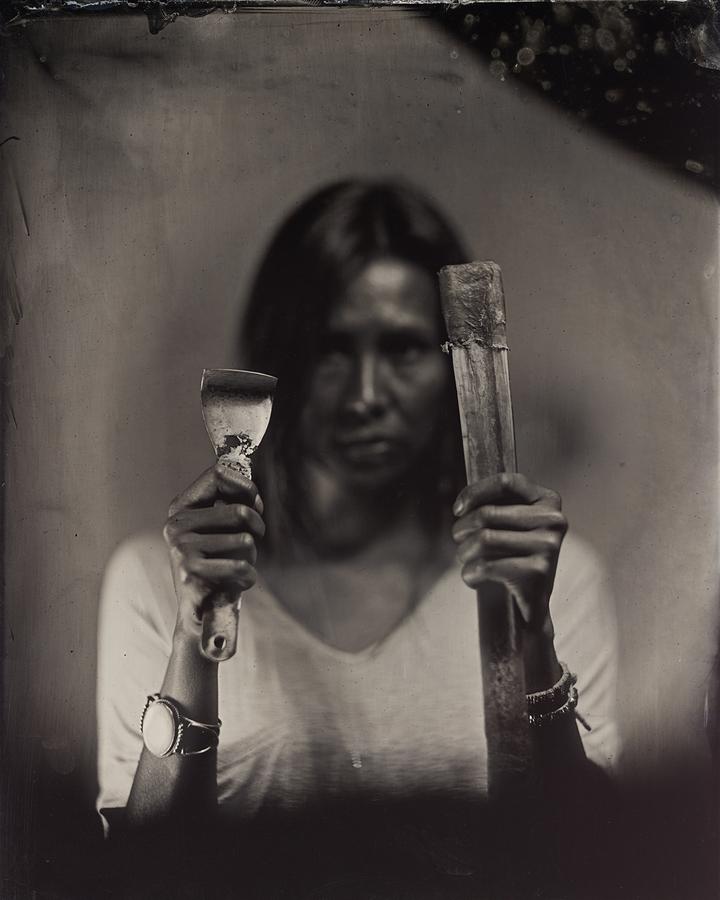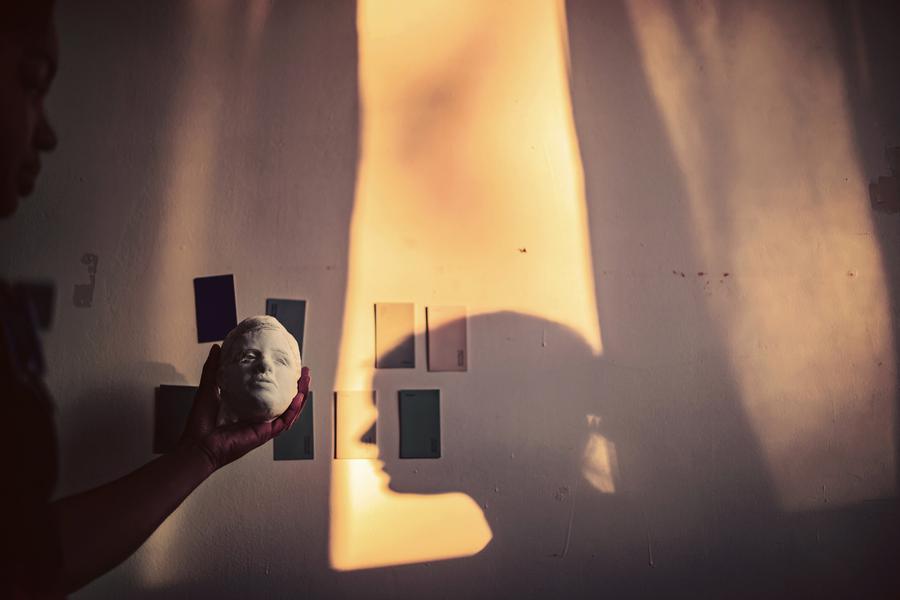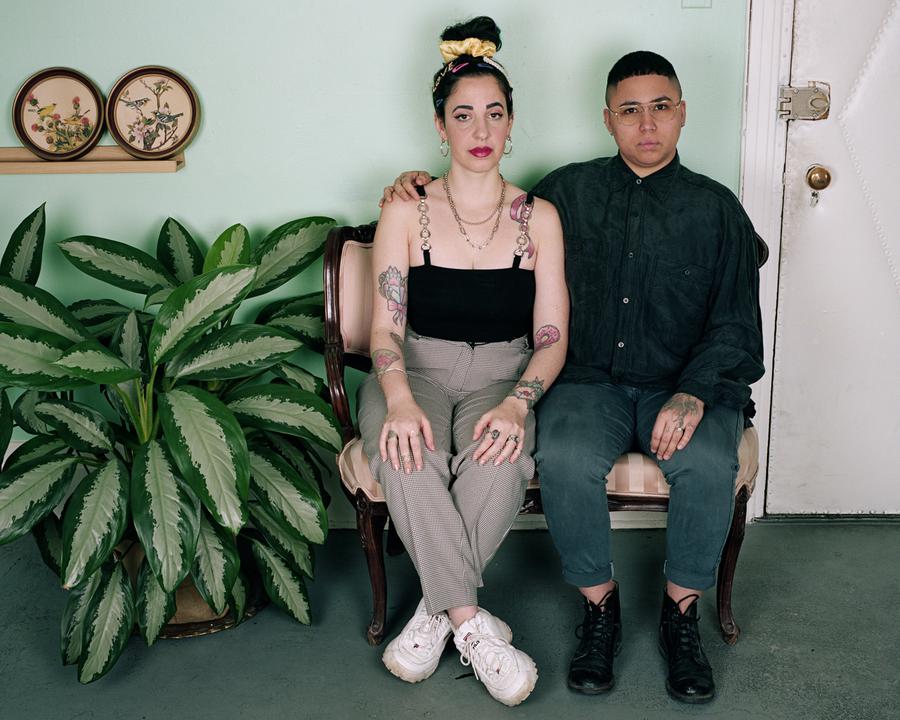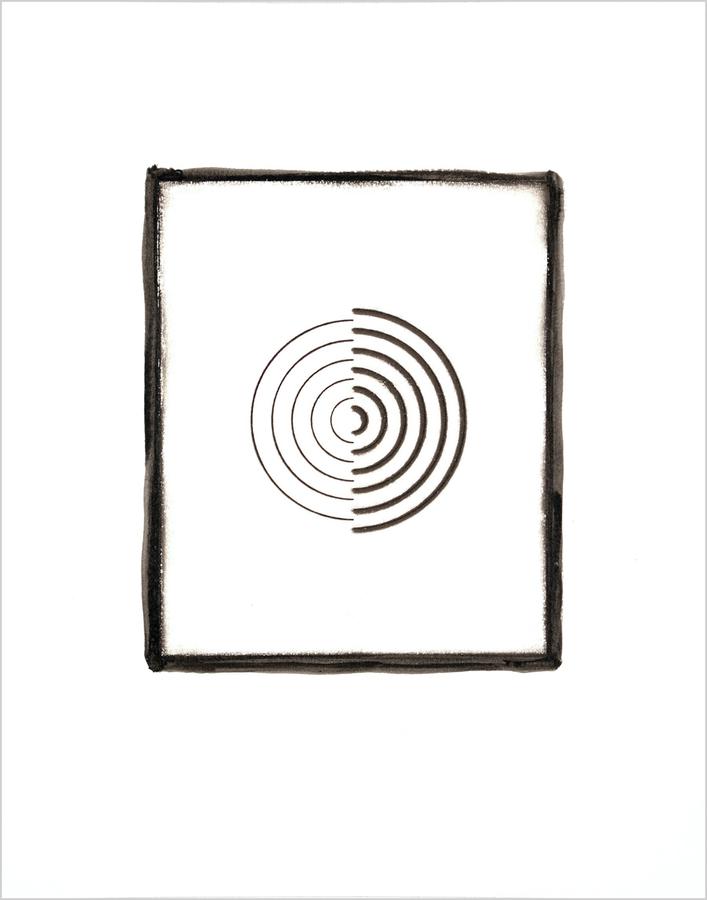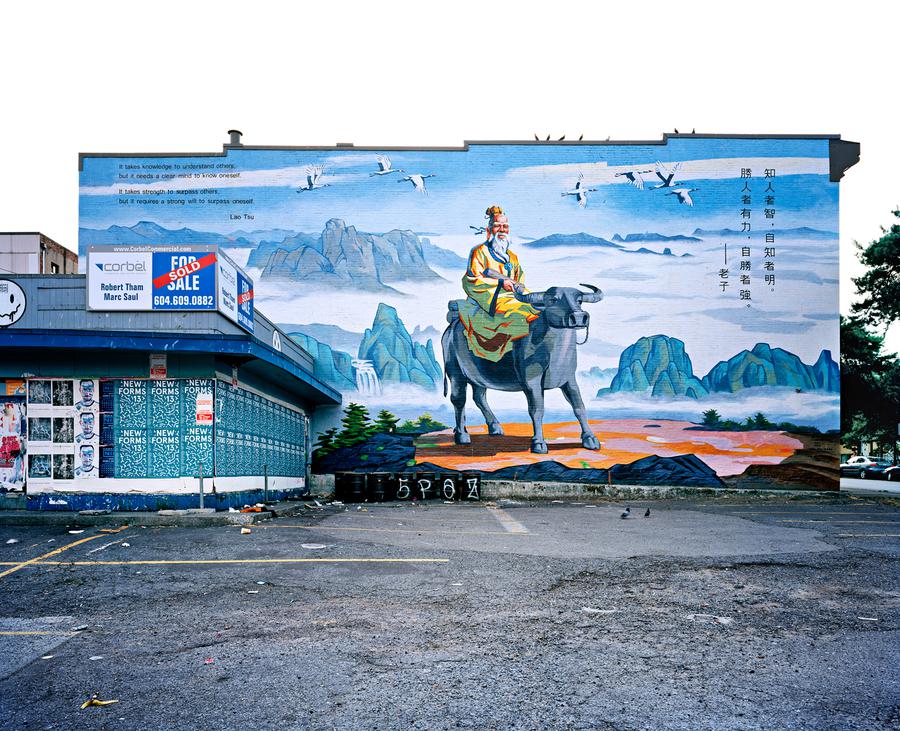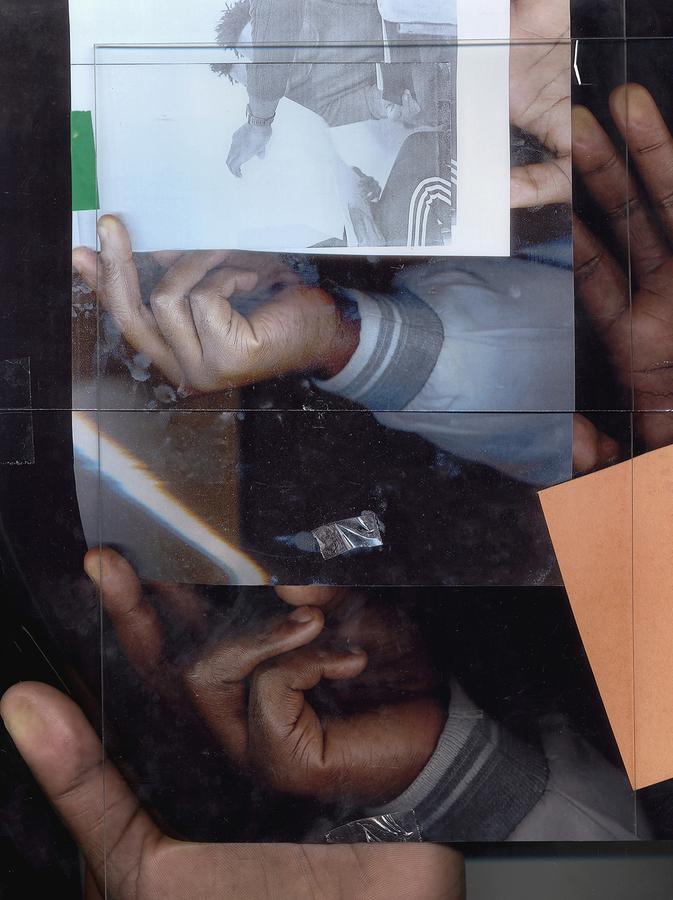 Artist Bios
Zachary Ayotte is a visual artist based in Edmonton working primarily with photography and installation. With light and form, he uses depictions of bodies and space to explore gender and sexual identity, power, distance and experiences of the unknown. A sense of otherworldliness hovers over his work. Interested in the relation that intimacy and familiarity have to disconnection and uncertainty, Ayotte allows the forces in his work to elide and collide, generating tension. This process allows him to embrace and comment on the superficiality of the photographic image, exploring it as both a manipulation of light and a mode of delivering information
Rebecca Bair is an interdisciplinary artist based in Vancouver, the traditional and ancestral territories of the Coast Salish peoples. Her research explores the possibilities of representation and identity through abstraction and non-figuration. Bair uses multimedia approaches and Sun collaborations to illustrate her exploration of identity and intersectionality, through the lens of her own experience as a Black Woman on Turtle Island. Her artistic, professional, and educational goals aim to celebrate Black plurality, as well as enable interpersonal and intercultural care. Her work acts as a vehicle through which the complexities of history and identity can be uncovered, redefined, and expressed.
Alyssa Bistonath is a photographer and filmmaker based in Toronto. The daughter of Guyanese immigrants, she focuses on themes of memory and belonging by investigating intimacy, evidence, and the archive. Most recently, she was featured in the Art Gallery of Ontario's "Art in the Spotlight" and Canadian Art online for her series Isolation Photographs. The series is on display at the AGO in the exhibition I AM HERE: Home Movies and Everyday Masterpieces through August 14, 2022.
Séamus Gallagher is a non-binary photo and new media artist currently based in Kjipuktuk (Halifax, Nova Scotia). They graduated from NSCAD University with a double major in Photography and Expanded Media (BFA 2019). Their work has shown in festivals/exhibitions across Canada, as well as in Germany, England, Switzerland and Los Angeles. They are the recipient of the 2017 AGO | AIMIA Photography Scholarship, the 2018 NSCAD Student Awards, and the 2019 BMO 1st Art! Awards. They were also recently longlisted for the 2019 and 2021 Scotiabank New Generation Photography Awards. Since 2019, Gallagher has worked in partnership with IOTA Institute.
Kablusiak is an Inuvialuk who creates art in a variety of mediums including, but not limited to, lingerie, soapstone, Sharpie, bed sheets, felt, and words. Their work explores the dis/connections between existence in Inuit diaspora while maintaining family and community ties, the impacts of colonization on Inuit gender and sexuality expressions, as well as on health, wellbeing, and the everyday. Kablusiak holds a BFA from AUArts in Mohkinstsis, where they are currently based. Their work can be found in the collections of the Indigenous Art Centre, the Art Gallery of Alberta, and Global Affairs Visual Art Collection among others.
Luther Konadu is an artist and writer based in Winnipeg (Treaty One). He is the editor of Public Parking, a publication for critical thought and tangential conversations. His writing has appeared in Canadian Art, Aperture, BlackFlash, Akimbo, and Border Crossings. His studio activities are realized through photographic processes that give way to sculptural elements, acknowledging the legacies of the photographic medium as an interpretive site for generating new conventions and expanding fixed narratives. Konadu received the 2019 New Generation Photography Award and was one of the recipients of the 2020 Sobey Art Award. His work has been exhibited nationally and internationally.
JJ Levine is an image-based artist living in Tiohti:áke/Montreal, known for his compelling body of work in portraiture. Represented by ELLEPHANT (Montreal), Levine's artwork has been exhibited at museums and galleries internationally. A major retrospective of his work, JJ Levine: Queer Photographs, is currently on view at the McCord Museum (Montreal). His images have been featured in such publications as Photography and Culture, CV Photo, Esse, Slate, The Guardian Observer, and Society. Levine holds an MFA in Photography from Concordia University. In 2015, he self-published two artist books: Queer Portraits: 2006-2015 and Switch. Levine's art practice balances a queer ethos with a strong formal aesthetic.
Morris Lum is a Toronto-based Trinidadian-born photographer/artist whose work explores the hybrid nature of the Chinese-Canadian community through photography, form, and documentary practices. His work also examines the ways in which Chinese history is represented in the media and archival material. Lum's work has been exhibited and screened across Canada and the United States.
Isabel M. Martínez is a Toronto-based visual artist who spent her formative years in Santiago de Chile. She has exhibited internationally in solo and curated group shows in galleries, art centres, festivals, and biennials in Canada, the UK, the United States, Chile, France, Brazil, Colombia, Spain, and the Netherlands. Her work has been featured in FOAM Magazine, The Creators Project, The Huffington Post, and Prefix Photo Magazine. Martínez holds a BFA from Universidad Católica de Chile and an MFA from the University of Guelph in Canada.
Kali Spitzer
Vancouver-based artist Kali Spitzer's work embraces the stories of contemporary BIPOC, Queer, and trans bodies, creating representation that is self-determined. Spitzer's collaborative process is informed by the desire to rewrite the visual histories of indigenous bodies beyond a colonial lens. Kaska Dena from Daylu (Lower Post, British Columbia) on her father's side and Jewish from Transylvania, Romania, on her mother's side, Spitzer's heritage deeply influences her work as she focuses on cultural revitalization through her art. Her work has been featured in international exhibitions including Women: A Century of Change at the National Geographic Museum, and Larger than Memory: Contemporary Art From Indigenous North America at the Heard Museum.
Installation Shots