Bahar Kamali: Banovan
September 13–October 21, 2023
Student Gallery
Banovan is a photo-based project produced in 2020 that examines the role of photography in how we understand and make personal, familial, and collective memories. Originating in the artist's desire to connect with an inaccessible family history in Iran, the project employs found family snapshots and combines them with images from a popular Iranian women's magazine published in the 1950s. Layering and juxtaposing the female subjects pictured in the family photographs and on the magazine's pages, the interventions create a collision of meanings where personal and sociopolitical narratives intersect. The project also addresses the complicated relationships between familial, cultural, and historical contexts that have influenced women's lives in Iran.
Related Event(s)
Opening Party
Tuesday, September 12, 2023 | 7:30-9:30 pm
All events take place at The Image Centre (33 Gould St., Toronto) unless otherwise noted.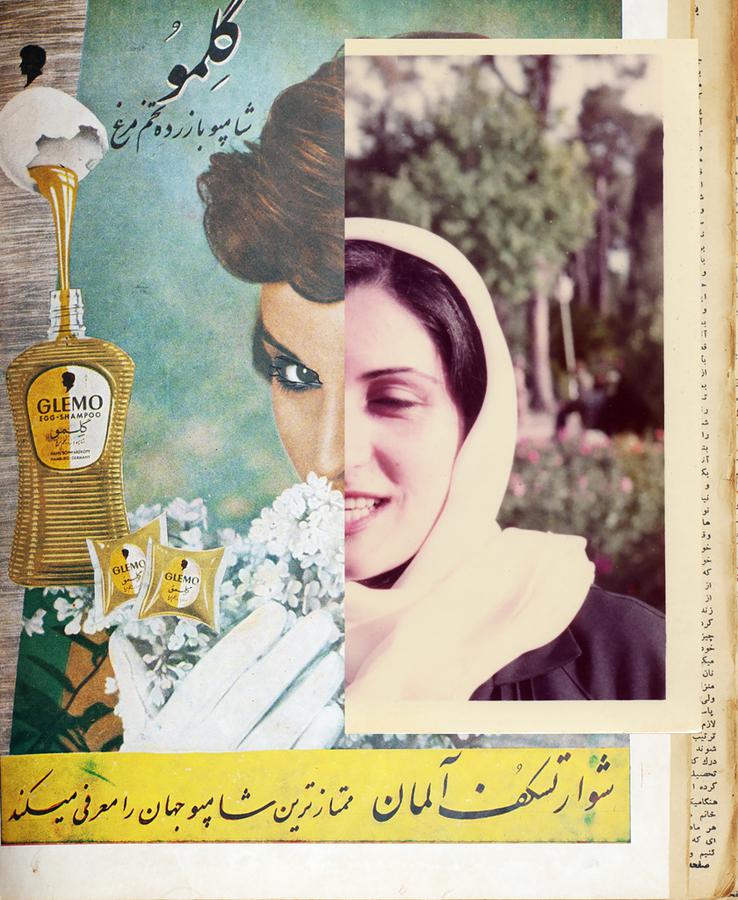 Artist Bio
Bahar Kamali is a lens-based artist working within the mediums of photography, video, installation and the book format. Their practice is process based and involves combining research and playful material explorations. Kamali's work is informed by their interest in history, queer philosophy, and cultural theory. They hold a BFA in Photography from Toronto Metropolitan University and a BA in Visual Studies & Architecture Studies from University of Toronto. They currently reside in Tkaronto, Canada, and work as the Installation Project Manager at CONTACT Photography Festival. aboxofair.com
Installation Shots