Andréanne Michon: états d'esprit – states of mind
September 14–December 3
Media Wall
Curator: Gaëlle Morel
Commissioned for The Image Centre's Salah J. Bachir New Media Wall, Andréanne Michon's états d'esprit – states of mind is a mixed media installation comprised of a multi-channel video, sculpted gelatin silver prints, photographs, sound, and poetry. Addressing the dramatic forces of the Anthropocene and its irremediable consequences—erosion, flooding, storms, and extreme heat—the artist immerses visitors in an environment where the sustainability of glacial, aquatic, and coastal ecosystems is at risk. Michon's elegiac imagery, text, and sound explore the natural elements' continuous cycle of transformation, while expressing a sense of eco-anxiety and urgency in the face of potential radical disruptions.
A Core Exhibition of the Scotiabank CONTACT Photography Festival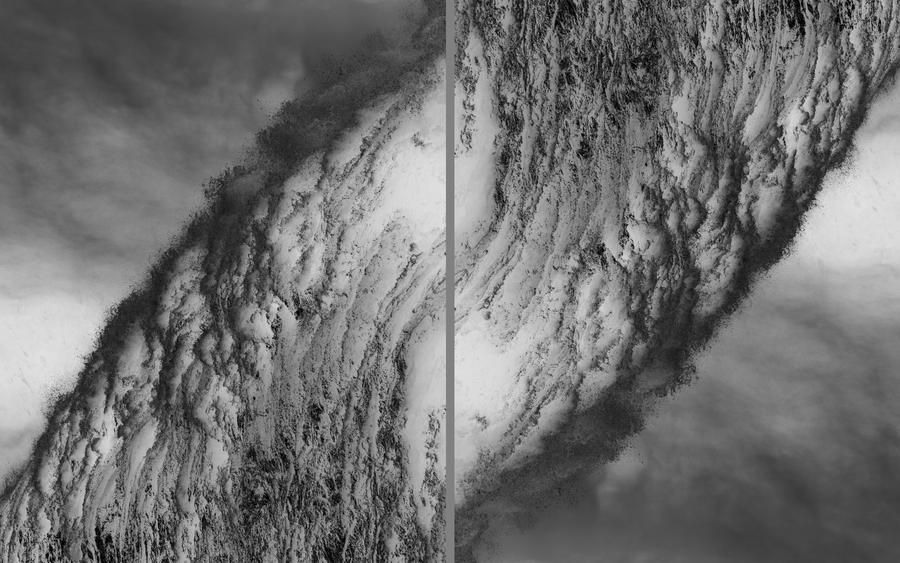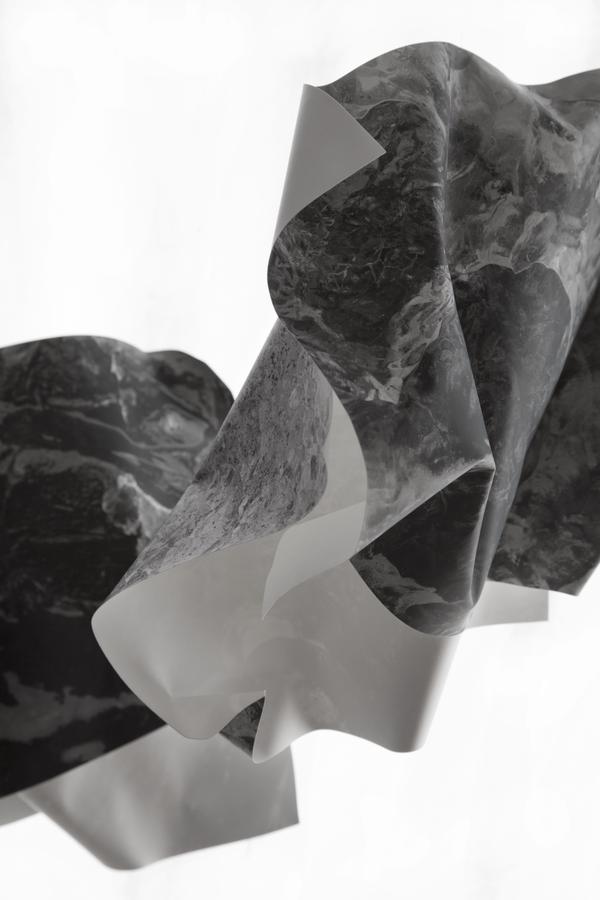 Artist Bio
Andréanne Michon (Canadian, b.1981) lives and works in Toronto, Ontario, and Bolton-Ouest, Quebec. In 2013, she received an MFA from the San Francisco Art Institute (USA). She has participated in various artist residencies, including at L'imprimerie centre d'artistes (Montreal); the Vermont Studio Center (Johnson, USA); and SÍM (Reykjavík, Iceland). Michon's interdisciplinary work has been included in numerous solo and group exhibitions in North America (La Bande Vidéo, Quebec, 2014; SF Camerawork, San Francisco, 2019) and Europe (Iceland, 2018; France, 2008 and 2019). Her solo exhibition Time Sensitive was presented by Circuit Gallery at Prefix Institute of Contemporary Art (Toronto, January 2020).
Installation Shots