Adam Pendleton: My Education, A Portrait of David Hilliard
January 18 — April 9, 2017
Salah J. Bachir New Media Wall, The Image Centre (formerly Ryerson Image Centre)
Guest Curator: Andrea Picard

My Education: A Portrait of David Hilliard takes viewers to the site of a fatal 1968 gun battle between Black Panther Party activists and the police of Oakland, California. Hilliard, a founding member of the BPP, recalls the shootout from half a century earlier, describing how police followed and surrounded the Panthers, initiating the attack. My Education's quiet, contemplative mood and luminescent black-and-white images contrast with and trouble Hilliard's descriptions of violence and eruption, inviting discussion about a fraught moment in American history.





Event(s):
Opening Party
Wednesday, January 18
6:00–8:00 PM
Exhibition Tour
Paul Roth and Julie Crooks
Wednesday, February 22
6:00 PM
Artist Talk
Adam Pendleton
Wednesday, March 15
7:00 PM
Exhibition Tours
Daily 2:30 PM
All events take place at The Image Centre (formerly Ryerson Image Centre), unless otherwise noted
Co-presented with the Black Artists' Networks Dialogue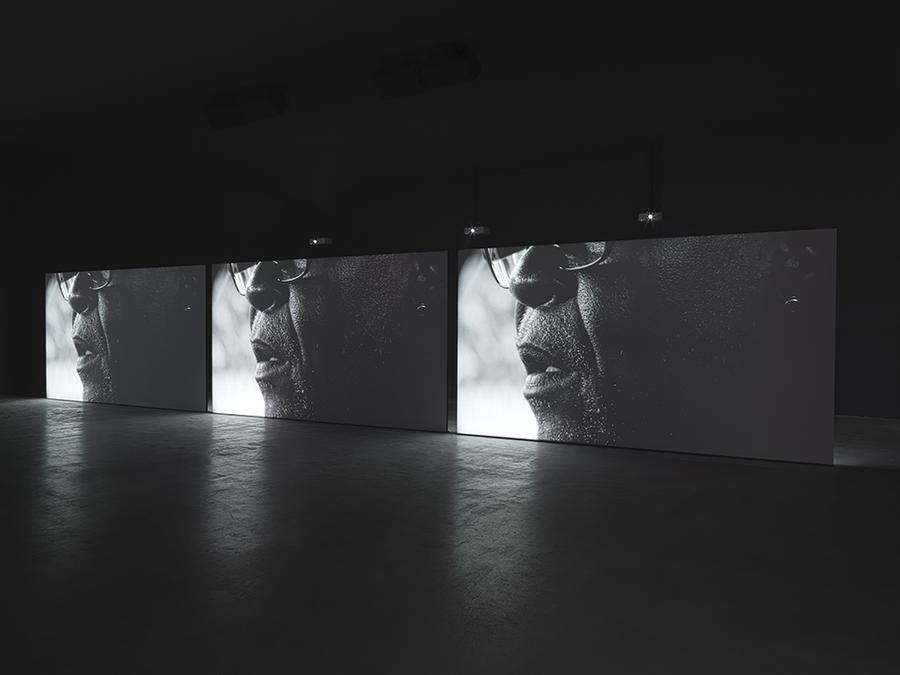 Artist and Curator Bios
Adam Pendleton (American, b 1984) is a conceptual artist known for his multidisciplinary practice, which includes painting, publishing, collage, video and performance. He often engages with language, both figuratively and literally, and addresses the re-contextualization of history. Through his work, the artist seeks to establish "a future dynamic where new historical narratives and meanings can exist." Pendleton has participated in exhibitions internationally, in venues including MoMA, New Museum, and The Kitchen in New York; the Museum of Contemporary Art, Chicago; the Museum of Contemporary Art, Denver; the Stedelijk Museum, Amsterdam; and Whitechapel Gallery, London. He lives and works in Brooklyn, New York.
Andrea Picard
Guest Curator
Andréa Picard has worked for TIFF since 1999, and was a member of the TIFF Cinematheque programming team for 12 years. Since 2006 she has curated Wavelengths, the Festival's critically acclaimed avant-garde programme. As an independent writer and curator, she has collaborated with local and international institutions such as Le Centre Pompidou, Vienna's Belvedere and MAK museums, the 25FPS festival in Zagreb, and the Secession. Picard has sat on juries for numerous organizations and festivals worldwide. She currently sits on the Advisory Board of the Images Festival, and is a former Board Member of Art Metropole.
Installation Shots